PAKISTANI SHOWCASE WILL BE ATTRACTION
newznew (Ludhiana) : Trends, a two-day 'Indo Asian International Wedding & Lifestyle Show' is all set to be held from March 25 till 26, at Hotel Maharaja Regency. The exhibition will be showcasing exhibitors from Pakistan, Dubai & different parts of India.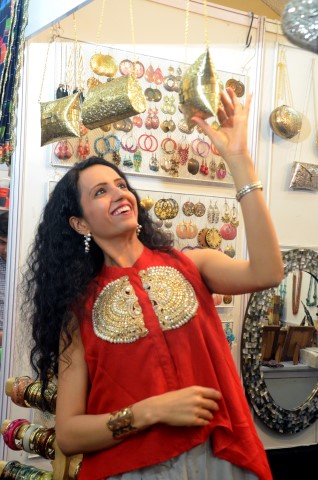 "The Exhibition will be a one stop shop for all your Spring – Summer fashion needs. Not just chic designer wear, one can shop for footwear, jewellery, home decor products etc.  Exhibitors from Pakistan will give visitors a great opportunity to shop for trendy fashion from the subcontinent." Said Pankaj Jain, Director, Trends – the company which is organising the lifestyle extravaganza.
Though top designers from across the country, Pakistan & Dubai will converge in Ludhiana fashion lovers can look forward to designers like 'Mrignaini' from Panchkula who's designer sarees are quite a draw. 'Nanki Creations' from Chandigarh will bring its ensemble for Ludhiana's fashionistas. 'The Sixth Sense' will provide a cool collection of soft cotton suits & trendy dresses. Mohali's 'Taraash by Supreet' will fill the space with women apparels like crop tops, gowns, tunics & Plazzos. 'Shabanaz Creation' from Ludhiana, 'S & S's Suchi & Shalini' , Amritsar's 'Sawariya Creations' will also be there. 'Savarnaya Creation by Jasmeet Chadha' will present an exquisite range of Lucknawi Chikan designer outfits. 'Me & You' will provide an entire range of handloom & gift items. There is much more to expect, so book your date with the lifestyle jamboree – Trends-'Indo Asian International Wedding & Lifestyle Show',coming to Ludhiana this weekend.