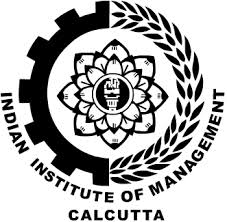 NewZNew (Chandigarh) : Mrs. Indra Nooyi, Chairman and Chief Executive Officer of PepsiCo, amongst the list of most accomplished alumnus of Indian Institute of Management Calcutta (IIMC), will return to the institute as Chief Guest to address its 50th Annual Convocation. This will be Mrs. Nooyi's first visit to IIM Calcutta post her elevation as the Chairman of PepsiCo, leading multinational food and beverages company.  Ms. Nooyi's presence this year is a reflection of IIMC's global aspirations and successes with AACSB accreditation along with being the best B-school from Asia with the number 1 rank globally for Economics and Finance in the Financial Times global MIM rankings survey.
Professor Ashok Banerjee, Dean, New Initiatives and External Relations said, "One of the key indicators of the reputation of a business school is its alumni strength. It is rewarding to have one of our alumni achieve such great success and it is a pleasure to have her amongst us to inspire the next generations".
About Indra Nooyi: Born and brought up in a Chennai suburb, Indra Krishnamurthy Nooyi passed her graduation from Madras Christian College in 1974. She joined IIM Calcutta for a Post Graduate Diploma and started her career here in India at Johnson & Johnson. She also holds a Master of Public and Private Management from Yale University.
Nooyi joined PepsiCo in 1994 and was named president and CFO in 2001. Nooyi has directed the company's global strategy for more than a decade and led PepsiCo's restructuring, including the 1997 divestiture of its restaurants Tricon, now known as Yum! Brands. Nooyi also took the lead in the acquisition of Tropicana in 1998, and the merger with Quaker Oats Company, which also brought Gatorade to PepsiCo. In 2006 she became the fifth CEO in PepsiCo's 44-year history. She was named as the 3rd Most Powerful Woman in Business by Fortune in 2014. She was also listed among Time's 100 Most Influential People in The World. Since 2008, Forbes magazine has continuously featured Nooyi in the list of The World's 100 Most Powerful Women.
In 2007, Mrs. Indra K. Nooyi was honoured with the Padma Bhushan award by the Government of India. She serves as a member of the Foundation Board of the World Economic Forum, International Rescue Committee, Catalyst and the Lincoln Center for the Performing Arts. She is also a member of the Board of Trustees of Eisenhower Fellowships, and has served as Chairperson of the U.S.-India Business Council. Nooyi serves as an Honorary Co-Chair for the World Justice Project. The World Justice Project works to lead a global, multidisciplinary effort to strengthen the Rule of Law for the development of communities of opportunity and equity.