NewZNew (Chandigarh) : INIFD Chandigarh student, Jatin Kanwar has been selected to showcase his collection at the London Fashion Week. He will be among the 16 INIFD designers from across the country to showcase their collection at INIFD Gen Next Show at Fashion Scout during London Fashion Week on September 17 this year. With over 20000 students, 500 shortlisted entries, finally 8 INIFD Student Designers are the winners and 8 are runners up who have been selected.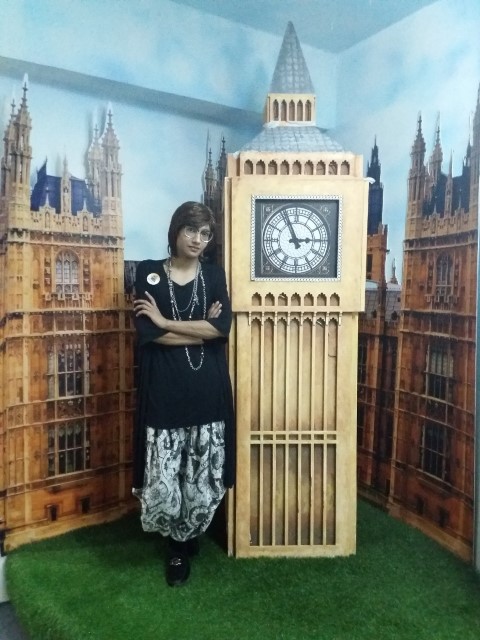 Ms Ritu Kochhar Director INIFD Corporate said, "INIFD Chandigarh student Jatin will be representing the entire design fraternity of India not only INIFD. He will be showcasing their Exclusive Design Collection along with the top International designers at the very prestigious Fashion Scout during London Fashion Week and we are Proud of him."
Jatin Kanwar from INIFD Chandigarh is the proud winner, student Designer from Chandigarh selected amongst the 8 winners. His collection inspired by magical bodies that illuminate in the sky, has been selected by the Jury which was held in last week of July at London. Jatin is the first ever student from Chandigarh who has got this opportunity. Jatin hails from a small town and came down to Chandigarh to follow his dreams and passion of making a mark for himself in the Fashion World and being recognised for his creative talent.
Interacting with media Jatin said, "I have got this lifetime opportunity and I am really thankful to INIFD for having trust in me and helping me in making my dream come true."
Jatin's Collection "Pie in the Sky" is all about his childhood imagination of the Universe. As he grew older he read and learnt facts about those magical bodies that illuminate in the sky igniting his curiosity in him to discover the attractions and connections between magical powers and his thoughts.
His collection is very feminine in its nature and belongs to today's woman, who is confident, independent and bold. It consists of all female garments and the silhouettes are the amalgamation of different colours and mix of all the fabrics. The galaxy effect has been given by experimental way of discharge printing which is later enhanced with surface embroidery.
The esteemed Mentors & Jury comprising of Ms. Priyanka Khosla, Mr. Joseph Toronka, Ms Portia & Mr. Fabio have selected the 8 winners to showcase a capsule collection of 5 garments at the prestigious London Fashion Week. For the first time since 1943 any Indian student body has been given a chance to showcase Collection of its students at a major International Fashion Week.