NewZNew (Ludhiana) : With global issues of water shortage, depleting natural sources, and global warming the innovations at the GMMSA Expo 2016 give the garment and knitting industry some hope. New and improved machines with increased efficiency that reduce the consumption and wastage of water and electricity are on display at the expo. Dying and washing machines that save water and inbuilt battery backup in flatbed knitting machines that save electricity caught the attention of visitors at the exhibition.
Eco friendly being the theme of inventions in today's times, Ludhiana based Sukhwinder Singh of Gurusons said, "The dying and washing machines that are available in the market use 12 liters of water per kg to get the job done. With our water saving technology the job will be done using 3 liters per kg making our machines eco friendly keeping the current situation of usable water available to us."
Bringing new and efficient technology to the exhibition and to the industry at large, Rajesh Krishan, CEO, Paradise Engineering Corporation said, "It is our endeavour to give the industry better and efficient technology. We have developed smokeless boilers that are being used in various manufacturing industries in Ludhiana thus reducing the overall emissions and reducing carbon footprint. Our latest folding and bagging machine, launched here at the EXPO will reduce production cost and make packaging more efficient enhancing production and cutting cost of labour. We are an indigenous company of Ludhiana serving the garment industry for the last 38 years on domestic as well as overseas front."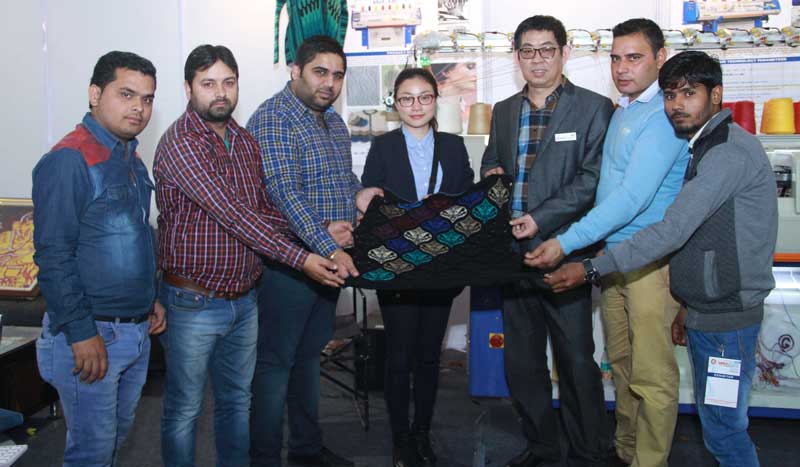 "Everyone tries to achieve minimum wastage and we have tried to introduce machines in the market that save yarn and reduce wastage. The machines that come with the new cutter and gripper technology achieve this end," said Parmesh Wassist, Director Ramana International Pvt Ltd. "We also hope that the new knitting machines that do not require external cooling and a UPS will find a place in the market as they will reduce electricity consumption."
GMMSA EXPO-INDIA 2016 has brought together the products of the garment machinery manufacturers and suppliers under one roof giving them a platform to showcase their products that come with the latest world class technology and welcomed by garment manufacturers said Mr Ram Krishan, Administrator, GMMSA EXPO-INDIA.