NewZNew (Chandigarh) : For this 29 year old when the life is expected to give the best to you, implications of his childhood ailments still haunt him. But his story is not of despair, but of hoping against hope which eventually helped him emerge victorious.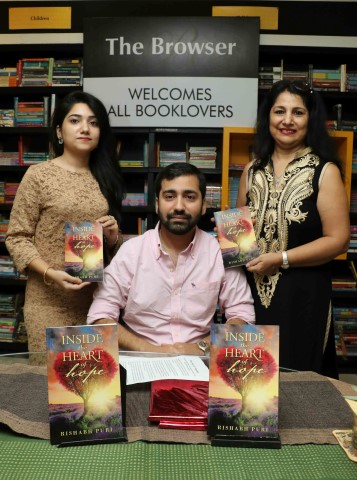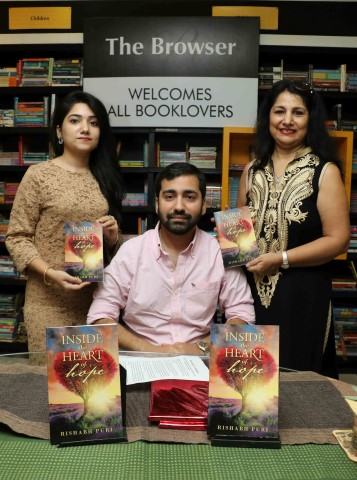 Rishabh Puri's debut literary work, Inside the Heart of Hope is a powerful journey of a man who did not only learn to live with his medical disorders but saw this as opportunity to cherish life for all the good things it brings along.
While speaking about his book at a launch function here today at the Browser, Rishabh said, "It is a story of strong will, perseverance and optimism which will move you to wonder if whether at all there are any limitations in life. I have always been fascinated by the power of the mind because, ultimately, the mind is where all the conviction lies and nobody can defeat a strong mind."
Rishabh Puri believes that determination can take one to great heights in business as well as in one's personal life. Most of his childhood was spent in ill-health and despite having had two heart surgeries, he didn't lose hope, rather got tremendous support from his family.
He said, "In the process I learnt life is beautiful and rather than regretting over what we don't have we must remember there is happiness and joy in every aspect, we just need to look harder and look in the right places. As a child, disease and illness was like a favourite lullaby and I even saw death from close quarters, but unconditional love I got from my family, their perseverance and conviction helped me defeat death."
"There are a million people like myself who have had dreams of a happy wholesome life but their illness prevented them from it. They have felt alone and helpless like I did once upon a time but ultimately even if we are all alone, we are together in it. There is an intangible string that ties all the rights together and ultimately things fall into place because happiness isn't a destination, it is a journey of faith and persistence. What lies behind us and what lies ahead of us are tiny matters as compared to what lies inside us", he added.