newznew (Chandigarh) : The adoption of Integrated Reporting can be challenging, but it generates tangible organisational, reputational and commercials benefits, according to a report published by the Association of Chartered Certified Accountants (ACCA). Titled Insights into Integrated Reporting, it draws together a review of 41 corporate reports from across the world to understand how Integrated Reporting is enabling a range of companies to articulate more clearly and fully what truly drives them forward.
In February this year, market regulator SEBI asked top 500 listed companies to voluntarily adopt integrated reporting framework from FY 2017 to improve disclosure standards and help shareholders make an informed decision. Such reporting will indicate a concise communication about how an organisation's strategy, governance, performance and prospects create value over time.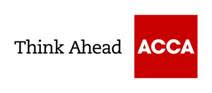 The ACCA report Insights into Integrated Reporting, highlights how traditional financial reporting no longer meets the needs of businesses seeking to develop and maintain resilient and responsible operations, not just in the immediate future, but also in the medium and long term. Mere financial reporting is mostly backward looking, focusing heavily on financial capital. On the contrary, Integrated Reporting, takes a holistic view of the success of an organisation, based on metrics such as the expertise of people, their intellectual property developed through research and development, and their interaction with the environment and the societies in which they operate. ACCA's report aims for a corporate set-up where integrated thinking and reporting are embedded in mainstream business practice.
Yen-Pei Chen, Subject Manager, Corporate Reporting at ACCA said, "The aim of integrated reporting – through integrated thinking – is to create a more stable and sustainable global economy, by encouraging companies to think about how they do business in a more holistic and forward-looking way. In today's volatile business environment, this vision is as pertinent as ever."
She adds, "ACCA's research has found passionate support for the aims of integrated reporting among business leaders, but it has also pinpointed specific barriers to better reporting. I hope that our findings will drive action from standard-setters, regulators, professional bodies and researchers to help remove these barriers, and give businesses the confidence to embark on their integrated reporting journey."
Mohammed Sajid Khan, Head of International Development, ACCA, says "While regulations require companies to exercise transparency, a more fundamental reason for integrated reporting lies in accountability. Implementation of Integrated reporting in India will lead companies to account for the impact it has on the stakeholders and avoid critical business risks, including high financing costs. A transparent approach, will not only improve reputation, but also bind stakeholders such as employees to the company's objectives."
Adopters of Integrated Reporting identify many benefits, including a more integrated thinking and management process, greater clarity on business issues and performance, improved corporate reputation and stakeholder relationships, more efficient reporting, employee engagement and improved gross margins. While integrated reporting can serve as an approach to sound business management, they need to be of high quality if providers of financial capital and other stakeholders are to derive value from them.