To nurture the quality of sportsmanship and inculcate the importance of physical activities, inter house football tournament was organized at the primary wing of Delhi Public School, Indirapuram for the students of classes IV to VI.  The students were selected on the basis of their performance. The league matches of the football tournament that started on 16th February, 2016 came to a close with a throbbing grand finale on 23rd February, 2016.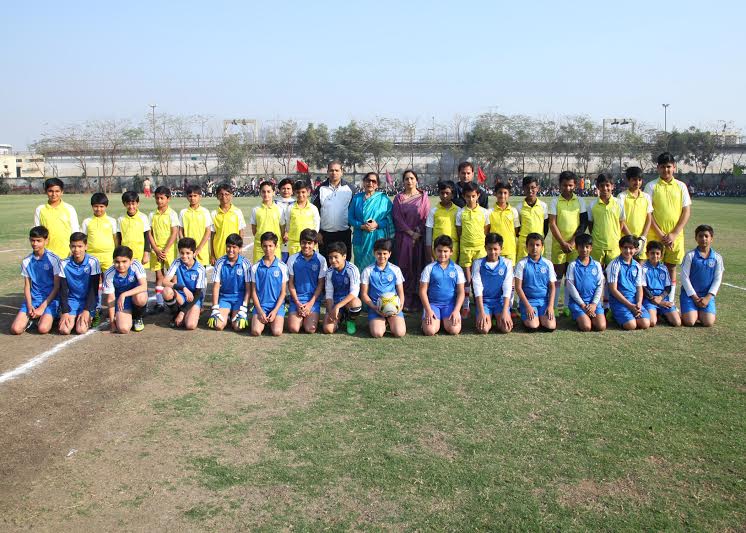 DPS Indirapuram grounds vibrate and pulsate with immense energy during the Football Tournament where there is a fierce competition amongst the students representing the four houses Chenab, Ganges, Jhelum, Rabi and Yamuna. The Finals was played on 23rd February 2016 between Ganges and Chenab House.  It was a thrilling match wherein both the teams displayed their prowess on the field.  The trophy was lifted by Chenab House after a nail biting finish.  It was a wonderful experience for the young Dip sites who exhibited marvelous zeal and excellent sportsmanship on the field.
The School Principal, Mrs. Meeta Rai graced the occasion and gave a special message of encouragement to the budding footballers. The Head Mistress, Mrs. Seema Kaur gave away the trophy to the proud winners and showered them with words of praise for their remarkable and inspiring performance.