NewZNew (Chandigarh) : International Space Society (ISS) in association with Gotoinc Planetarium, which is a specialist in installing differnet genres of Planetariums in Schools, will introduce Astronomy to 1 lac children through Astronomy Outreach Shows. This was announced by representatives of both the organizations' at a press meet convened at Chandigarh. "The outreach programme will roll out next week. As part of this, Gotoinc will place a 2 member Technical team & a mobile planetarium with ISS at Panchkula. ISS will manage the project by reaching out with the mobile planetarium to not just schools in tricity but also in Punjab, Haryana, J & K and Himachal." Said Mitul Dikshit, President, ISS.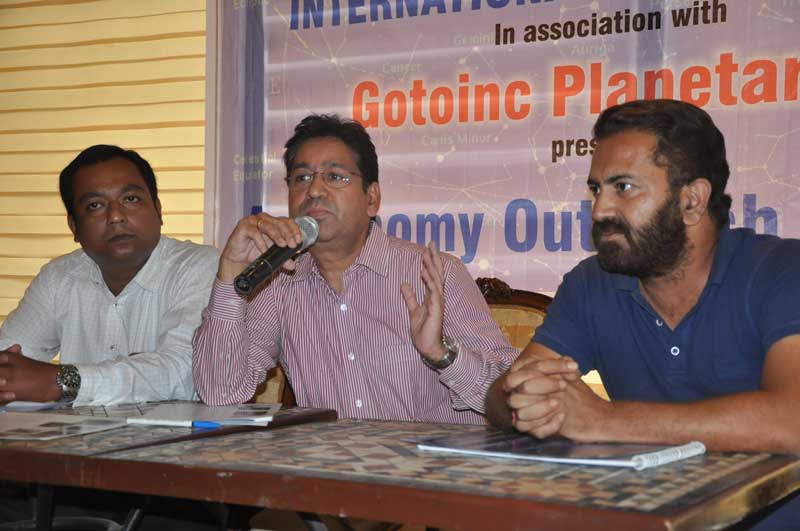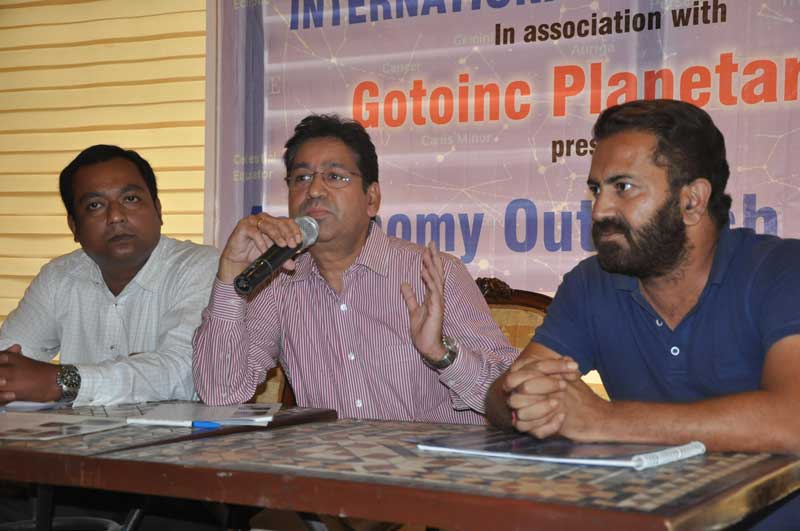 Data suggests that 95% of school going children in India have never seen a planetarium in their life. That might not be the case anymore as Gotoinc along-with ISS will bring planetariums to schools. "Our outreach program on astronomy is so fascinating that students would love to see it time and again. First time experience of a full dome program is an extraordinary experience for a child. A child cannot forget his encounter with astronomy in a full dome show for the rest of his or her life." Said Bimal Bangar, Director, Gotoinc Planetariums.
Experts will be conducting an interactive and playback educational programme on a variety of astronomy and astrophysics subjects. "Astronomy deals with some of the most majestic themes known to science. Among these are the evolution of the universe from the Big Bang to the present day; the origin and evolution of planets, stars, galaxies, and the elements themselves; the unity of basic physical law; and the observed macroscopic universe." Said Soumen Das, who specializes in Technical aspects connected with Planetariums.
It is noteworthy that Gotoinc Planetariums are in this field for last 30 years. They have installed and run several large and medium size planetariums across India. They also specialize in conducting outreach programmes on astronomy & have done several astronomy shows in various schools across India.
Under the outreach programme Planetarium shows will be conducted for KG to class XII students. "We plan to work with as many as 10,000 schools. The idea is to establish an astronomy club in each of them and continue with the programme by updating shows. We want to institutionalize Astronomy in schools." Sums up Mitul Dikshit.