newznew (Chandigarh) : Yog Shikshak Sangh along with the Natural Life and Yog Sadhna Mission today organized a 'Spinal Yog Workshop for all' here at Gandhi Samarak Bhawan in Sector 16-A.
Disclosing this here today spokesman of Natural Life and Yog Sadhna Mission Dr. Naresh Sharma said that the workshop was held by International Yog Guru Suneel Singh. This workshop was attended by prominent dignitaries including Chairman of Punjab, Haryana and Himachal Pradesh chapter of Gandhi Samarak Nidhi Mr. KK Sharda, Director of Gandhi Smarak Bhawan Chandigarh Dr. Dev Raj Tyagi, Dr. Raman Sharma, Veena Masoon, Dr. Gautam Malik, Umesh Joshi, Veer Yogi, Sonia Pal and Meenakshi Thakur from Delhi besides others .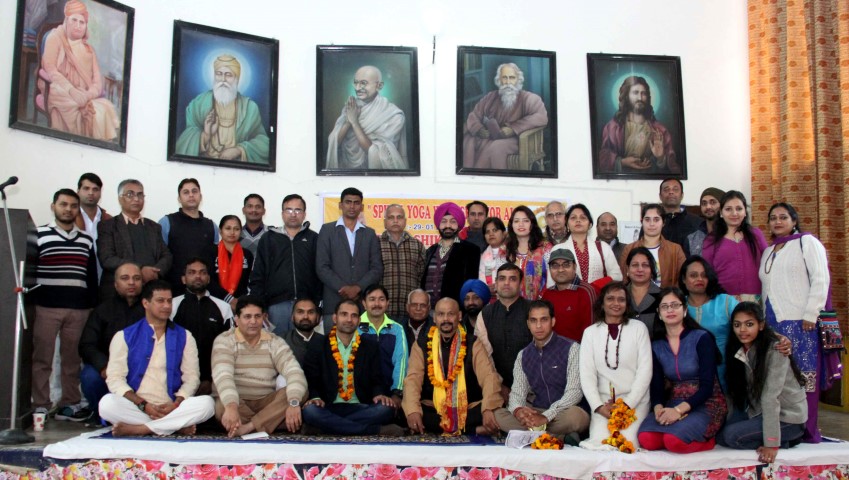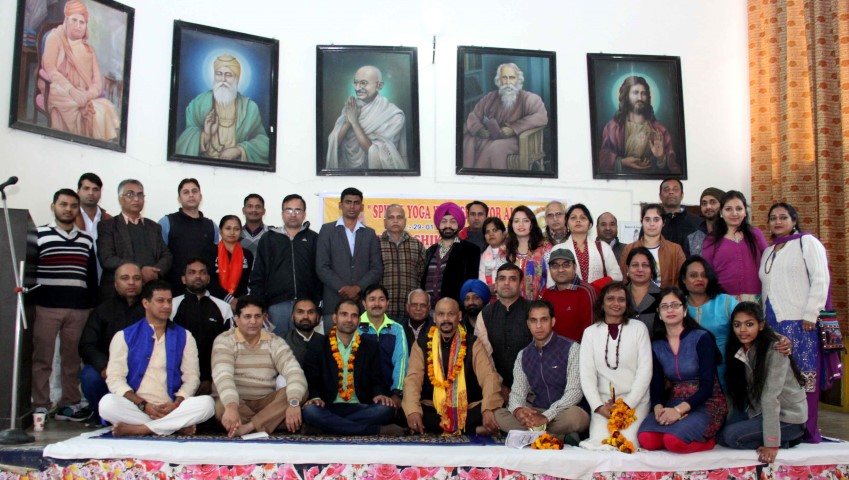 The workshop covered the preparatory exercises, warm up exercises, spine functioning, body and mind relaxation techniques for daily life, yoga for the neck and back, Pranayam (breathing techniques) and other benefits of yoga. Dr. Sharma said that these yoga techniques stimulate and balance the system of the body including the endocrine, circulatory, respiratory and digestive system. He said that the motive of this workshop was to learn the skills to use different tools of fitness to become self conscious and to disseminate knowledge regarding how to become more aware about your body and to increase flexibility.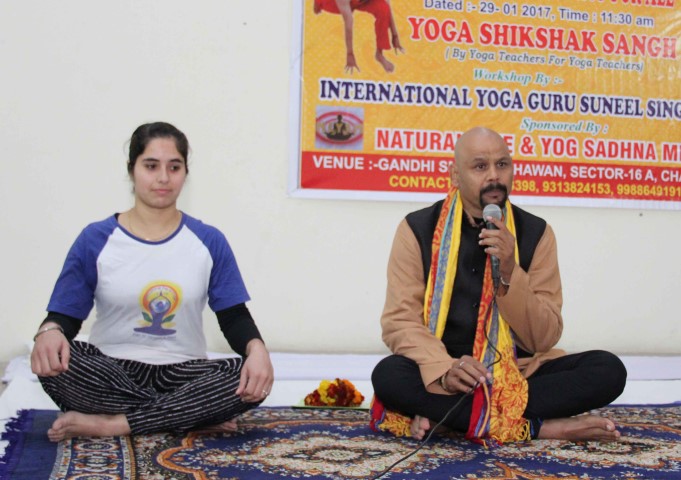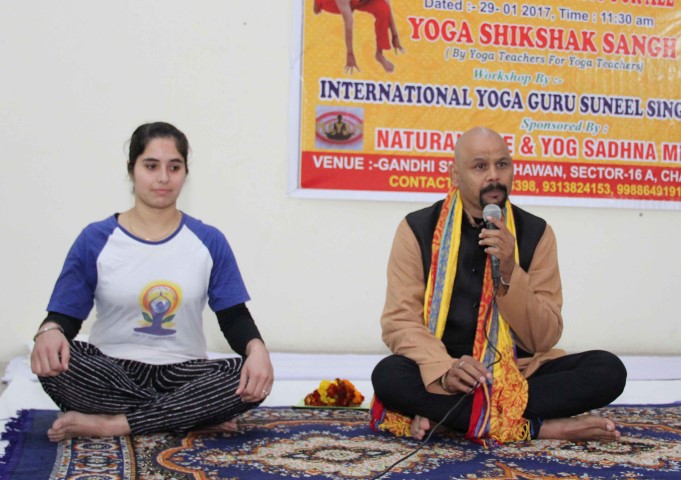 He said that the Yog guru Suneel Singh is gold medalist in Astanga yoga teacher training course from Mantalai (J&K). He has done 3050 yoga programme in English, Punjabi, Hindi and Bhojpuri and has written more than 2000 articles for prominent newspapers and magazines. Yog guru Suneel Singh is a multifaceted personality and has conducted workshops for corporate houses, various living modeling institutes, five star hotels, international schools, bureaucrats. He has taught film stars the skills of yoga to maintain healthy lifestyle and fitness of body. Yog guru Suneel Singh is related to one of the top Yoga Shikshak Sangh & Natural Life & Yog Sadhna Mission, which is organizing this workshop.