Unveils a stylish and hi-tech range of Wireless Earphones, Speakers and Headphones for the on-the-go generation in pocket friendly pricing of Rs 1,500 to Rs 2,500
Continuing with the rhythm of success in 2017, Intex Technologies, one of the leading Indian mobile handset & accessories brands, in its efforts to enhance consumer connect has expanded its mobile accessories range with the launch of very stylish, classy and tech driven Wireless Earphones, Headphones and Bluetooth speakers for the music loving generation.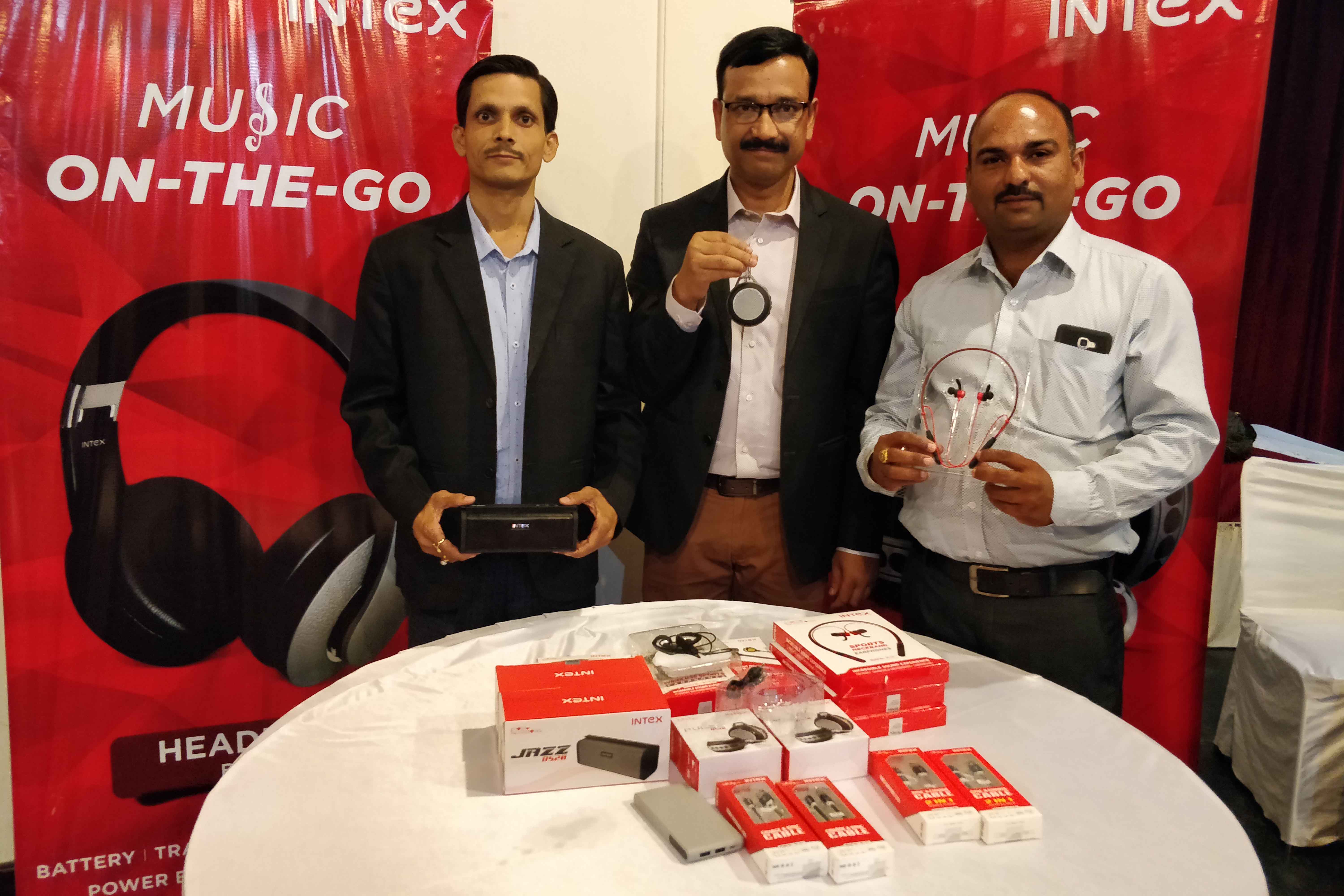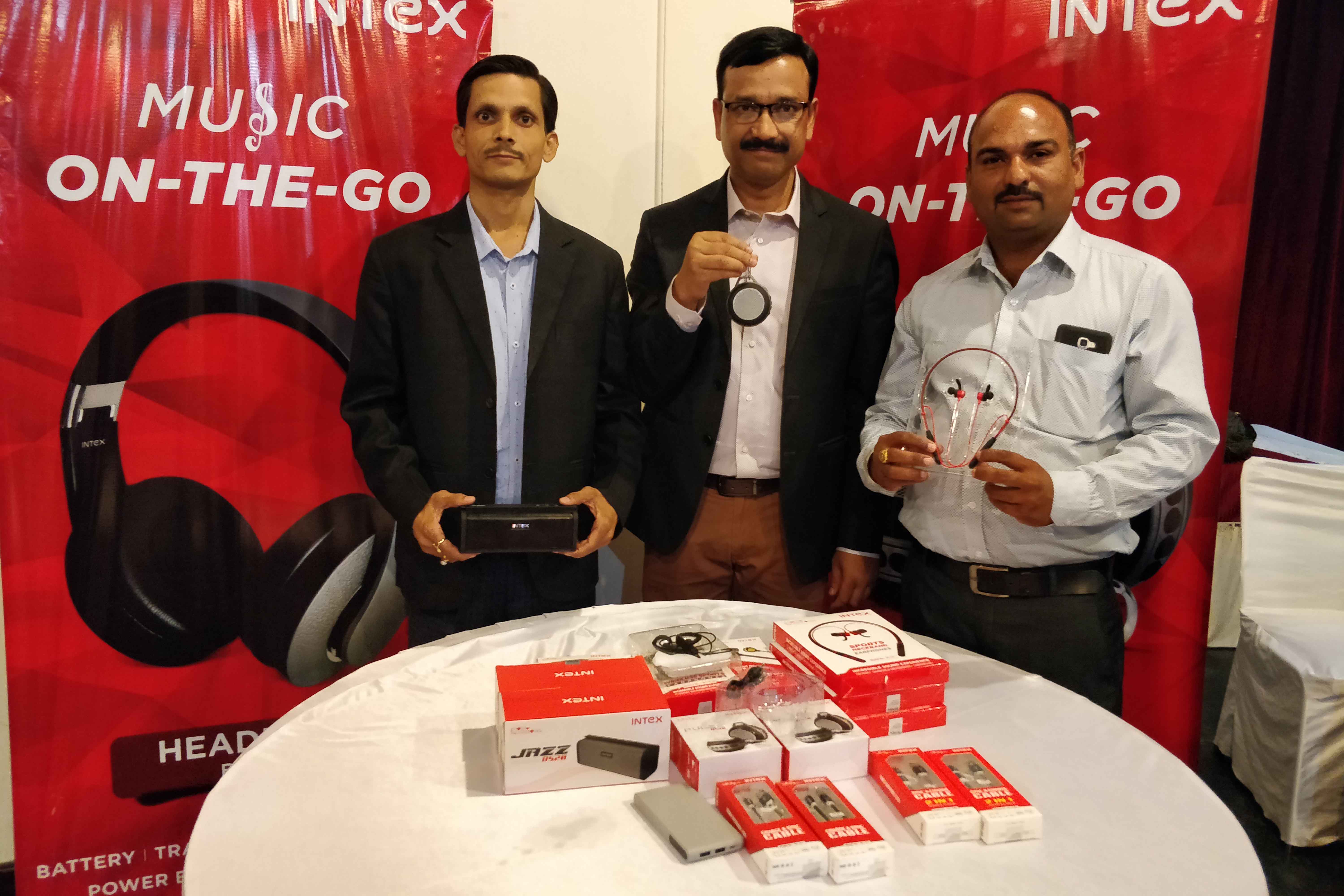 For on-the-go millenials who love fusion in consumer tech products, Intex has brought Wireless Earphones – BT – 14 & BT -208 – that are handy during workouts or exercises. The Bluetooth Speakers – BS 10 & BS 20 — look trendy, giving a free spirit feel while the Wireless Headphones play your favourite playlist and make & answer calls giving freedom from the smartphone for a while.
Commenting on the new range of mobile accessories, Nadeem Khudsar, Head – Mobile Accessories, Intex Technologies, said "In today's busy and tech savvy lifestyle of the young millenials, mobile accessories have become much more important than smartphones and to cater to the convenience of this on-the go generation, Intex has come up with the latest range of practical, ergonomically designed earphones, speaker & headphone models high on technology. With its range of well-designed accessories, Intex is enhancing the consumer's lifestyle that they can flaunt that will surely live up to the expectations from the brand."
Exercise works great when synced with music and Intex Wireless Earphones. BT – 14 & BT -208 are the best workout partners for the health conscious and fitness freaks. Flaunting a sporty look with excellent sound quality, the earphones are comfortable to wear, without any fear of falling off enabling users to run and move freely. The magnetic design of BT-208 model ensures the earphones are held to the users' neck by sticking to each other automatically when removed from ears. It is supported with Bluetooth V4.2 and has an operating range of up to 10 meters.
HFK – 601 is another wired earphone launched in two colors -Black Gold/Black Silver. Noise reduction facility and a stylish appearance ensures good music experience with high sound quality. Ergonomics is the key specification users look for in an earphone and silicon ear buds takes care of this comfort.
Complementing the earphones are trendy wireless Bluetooth speaker models – iconic devices BS 10 and BS 20. The round-shaped portable BS 10 model is uniquely designed as it enables the user to be 'Free from Bondage' by easily getting hooked, making it a handy product, yet connected via Bluetooth. Having a metal body with all functional keys placed on the left side and various ports on the right side. BS 20 model, on the other hand, is a rectangular portable sized speaker. Both speakers have wireless calling facility and come with heavy bass surrounding features producing great sound quality.
Another offering from the House of Intex is the Wireless Headphone – BSH-2000, a stable and well- designed headphone with Bluetooth version V4.2. It comes with an adjustable headband having flexible and comfortable cushioning on the ear pads. The model comes with a call answering feature via an in-built mic and digital controls so you don't miss out on important calls whenever and wherever. The 12-hour standby time ensures ultra-long battery life. The noise reduction facility and 10m transmission range makes sure consumers get the best music experience.
Intex Technologies entered the mobile accessories segment way back in 2011 with the objective of narrowing the gap between mobile batteries and chargers. This gap was bridged by INTEX GO Green batteries and reliable chargers. Intex has been designing and developing mobile accessories ever since. Batteries, Chargers, Hands-free, Cables and Power banks are major products driving the business.