Chandigarh Branch of Northern India Regional Council (NIRC) of Institute of Chartered Accountants of India(ICAI), hosted an Investor Awareness Programme on the Indian Stock Market- Present & Future, in association with Competent Group. The guest speaker at the event was Financial Expert Manish Galhotra.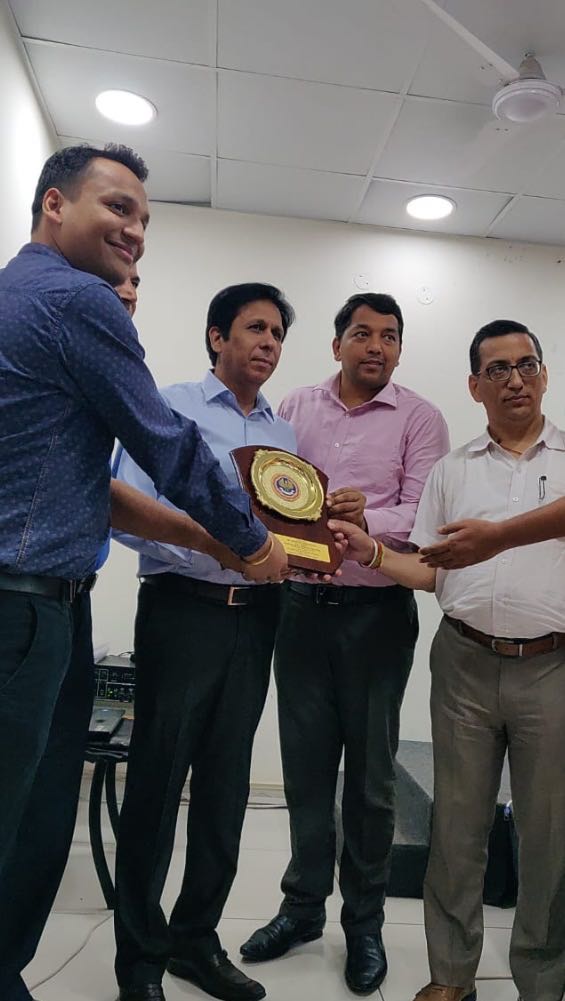 Galhotra highlighted the present and future of stock market , the technicalities and opportunities in  derivatives ( Future and options) along with future projections in coming years.
He also explained opportunities in Future and options and how to use it practically in stock market in one's favour through Hedging , Arbitrage etc.
"Wealth can be created by proper financial planning. I explained in detail about  investments in stock market directly or through Mutual Funds , Systematic Investment Plans(SIPs) etc. I also tried to explain  the type of funds and their role in Wealth Creation." Said Manish Galhotra.
At the seminar many doubts related to future & options and Mutual funds were cleared in a Q & A Session. The session was well attended by C.As and a large number of  students pursuing C.A .
In the end Manish Galhotra was felicitated by  CA Mastan S. Chambyal, Chairman, ICAI & the Team of ICAI, Chandigarh.