NewZNew (Chandigarh) : Underdoggs Sports Bar & Grill, which is tricity's only true sports bar has announced start of its Indian Premier League(IPL) Festival. This was done at the Sports Bar's Elante Mall outlet, by members of Senior Management and the Executive Chef of Underdoggs.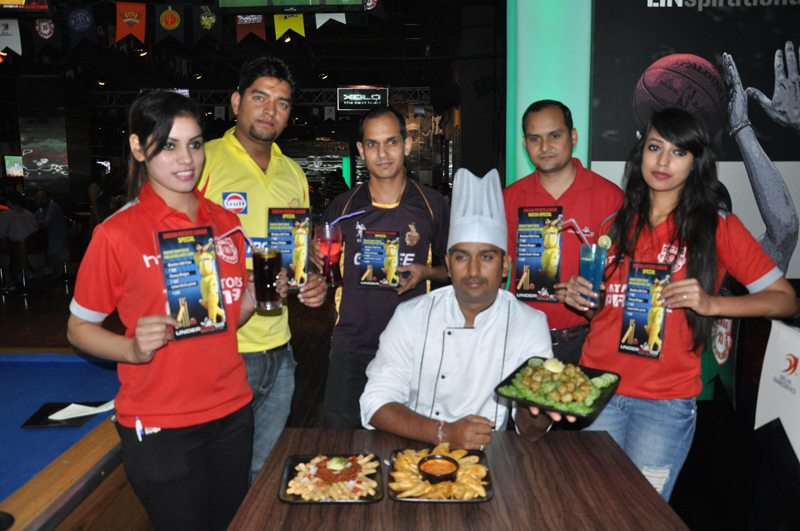 Underdoggs also launched its lip smacking treat for IPL lovers. Creatively called The Indian Potato League the menu has on offer tasty Potato based recipes. Said Mr. Deepak, Head Chef, Underdoggs, "One can choose from pro potato Appetizers like Mumbai Chilli Fries, Cheesy Wedges and the irresistible Lemon Garlic Potato. Of course, you can wash it all down with beer while enjoying an IPL Match. We have specially priced domestic beer at a competitive Rs 99 for patrons during the festival."
The festival at Underdoggs has many interesting ingredients. There are decoration flags of all IPl teams, Predict to win contests on Face book, On location & Live matches on over 30 screens. What's more, contest winner will get a Rs 1000 Voucher of Underdoggs. 
Said Ms. Shweta Verma, Head (Marketing), Underdoggs, "We have announced start if our IPL Festival. There are 5 matches featuring Kings XI Punjab before the Qualifier, Eliminator matches start. Two are the big ones at PCA Satdium, Mohali on May 13 and 16. We have made special arrangements for fans to view these in a very cricket like ambiance and loud DJ cheering, whenever the hosts — Kings XI hit a four, six or take a wicket. The environment will be all charged up with DJ Nights that will be held regularly. DJ Bunny played last night and we are also getting a female DJ to spin foot tapping numbers soon."
Waiters are dressed in IPL colours  as Underdoggs has converted into a place where the IPL can be enjoyed to the hilt with sumptuous food & exotic drinks. What's more, the live telecast on all screens makes for a unique atmosphere that engages fans. The IPL Festival is on till May 24.