Is An Online MBA Course As Good As Offline MBA Courses?: Master of Business Administration or as popularly known MBA, has always been a renowned degree. People have often preferred this degree to others to give a kick start to their careers.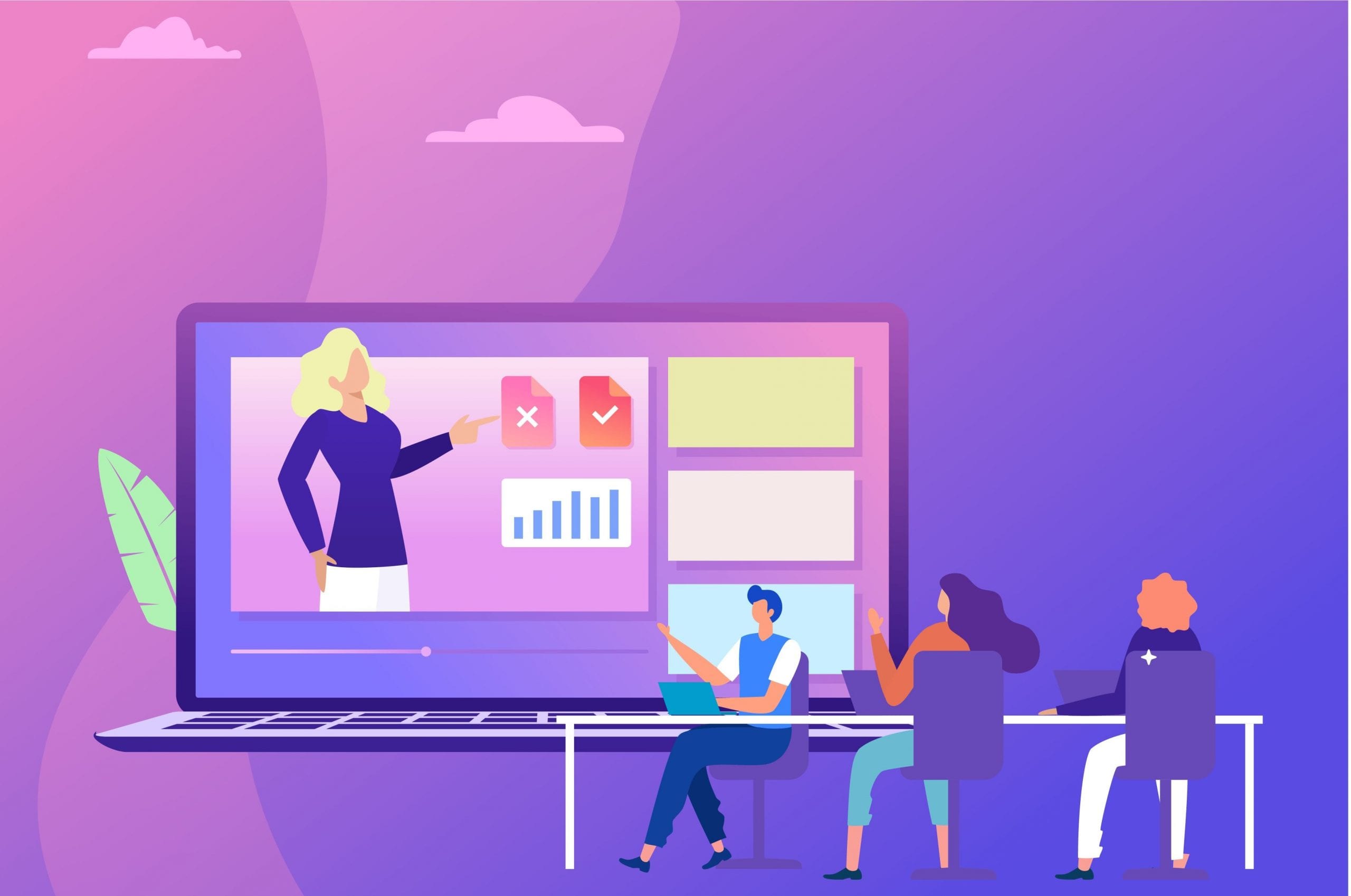 MBA offers a lot of fields to choose from, one can opt for any field of their choice and become an expert in it. Some of the core courses of MBA are accounting, finance, human resources, health care, applied statistics, management, marketing, managerial economics, business strategy psychology, managerial economics, supply-chain management, and operations management. In India, Common Admission Test (CAT) is the most commonly used entrance test for admission into MBA programs. The other entrance tests with wide acceptability are SNAP, XAT, GMAT, NMAT, and IIFT.
What is Online Learning
Online education takes place over the internet. It is also known as e-learning. E-learning or online learning is just a kind of "distance learning". With the rise in covid-19 cases, a student had no choice but to shift to online platforms for learning. Research suggests that online learning is better than traditional learning as it has been shown to increase retention of information, and takes less time. Online learning includes the terms such as online courses, exams, gamified quizzes, and certification training.
Online Management Courses with Certificate
Recently, during the pandemic, online courses have gained a lot of popularity. There are several online management courses with certificates available in the market to choose from
A few years ago, people used to think that online management courses with certificates are not worth it. But the truth is contrary to the popular belief. Online management courses are worth it depending on the student's circumstances. Online management courses provide the same amount of opportunities, if not more than on-campus programs. Another popular misconception that used to exist in peoples' minds is that online management courses are easier than on-campus programs. But in reality, online programs are neither easy nor more affordable than on-campus programs. Just like degrees earned on campus, online management courses with certificates are widely respected by employers too.
Online MBA for Working Professionals
Lately, organizations have been looking for professionals with managerial and leadership qualities. A management course for working professionals and recent graduates is the perfect degree to boost up their skills. MBA comes with the required knowledge and skills that any organization seeks. If someone is already a working professional, he/she gets less time to concentrate on higher education. They end up juggling between the job and the education. They are not able to devote the required time for education. In such a scenario, an online MBA is a perfect choice, as it enables the learner to learn according to his own pace. Also, you can land yourself in a decent job with a handsome salary with the help of a management degree. A management degree not only boosts the salary, but also provides skill enhancement, networking opportunities, and career advancement potential, provided you managed to enrol yourself in a good university.
 Below, we have listed some of the Indian Universities that offer online MBA courses:
– Amity University 
– National Institute of Business Management (NIBM)
– Pondicherry University
– upGrad
Online MBA v/s Offline MBA
– Online MBA is the program in which the course is taught without the physical presence in a class.
– In offline MBA, students are required to attend two academic years, full-time.
– If you are already working in a reputed company, the Online MBA from a reputed university might boost your career.- You don't have to miss your earning opportunity to pursue further studies like MBA.
– Online MBA fees are much lesser than that of a regular MBA.
– You can take admission into an online MBA at any point in time.
– There is a lot of competition to get a seat in a reputed B-school or MBA college.
– There is a crisp and concise curriculum in online MBA.
– In an offline MBA, students are required to do both theory and practicals comprehensively.
– Online MBA provides a lot of flexibility in terms of the exam, selection of venue, and online submission of assignments  
Benefits of Online Learning
Reduced cost: e-learning cuts down on travel, training facilities, in-house training development, and equipment. The other costs that e-learning eliminates are hiring an instructor, booking a facility, printing materials, and travel.
Increased convenience and flexibility:According to a report an average employee has just 1% of their time to devote to learning new skills. But with the help of e-learning, they can learn at their own pace, as and whenever they want.
Improved employee knowledge:e-learning makes it easier to learn by allowing people to learn in their style. One can go and read a particular topic as many times as they want and as slowly as they need.
Increased revenue:Researches confirm that e-learning brings theoretical learning into real life. People were able to apply their newly acquired skills and knowledge to practice at work. This resulted in tangible benefits to the organization, in the form of increased sales or satisfied customers.
Ease of content update:Change is the only constant in today's world. In this fast-changing world, it is not only easy to update online courses but also economical. As it saves them time and energy reprinting the whole book.  
Current Scenario in India
For more than a year, students were stuck in their houses due to the pandemic. In the beginning, students enjoyed it, considering it as a holiday, until they realized they were missing out on their education. The environment was not safe for stepping out of the houses and going to attend classes physically. At this time online learning or e-learning came to the rescue. With the help of e-learning, students were able to get their basic right, right to education. 
Though now the situation is better, opting for the traditional method of learning won't be safe. Precautions should still be considered. E-learning helped the children to access education with the ease and safety of their homes. 
Schools, colleges, and public transport are not allowed to function with 100% capacity, keeping the situation in mind. Hence, it is the current time to opt for online education. Working professionals found this pandemic as a great opportunity to learn new skills that will be helpful in their careers. Many working professionals enrolled themselves in online courses to get an edge over their colleagues and competitors.
Current Scenario in Other Countries
A lot of other countries are way ahead of India in imparting online education. However, India has also managed to make place for itself in the list of "Top Online Learning Countries"
Countries that are good at online education are as follows:
– United States
– India
– China
– South Korea
– Malaysia
– United Kingdom
– Australia
– South Africa
Conclusion
From the above, we can conclude that Online Learning looks like the future of India. As it has got many perks as compared to the traditional method of learning i.e. offline Learning.