Two days space exhibition comprising of a display of satellite systems, scaled models of satellites and allied information on satellite technologies was  commenced for the benefit of children and for general visitors at Lawrence Public Senior Secondary School sector -51.Visits from various schools and colleges were encouraged with a view of rekindle the scientific temper in the young minds and also to motivate them to take up a career in the challenging yet exciting area of space.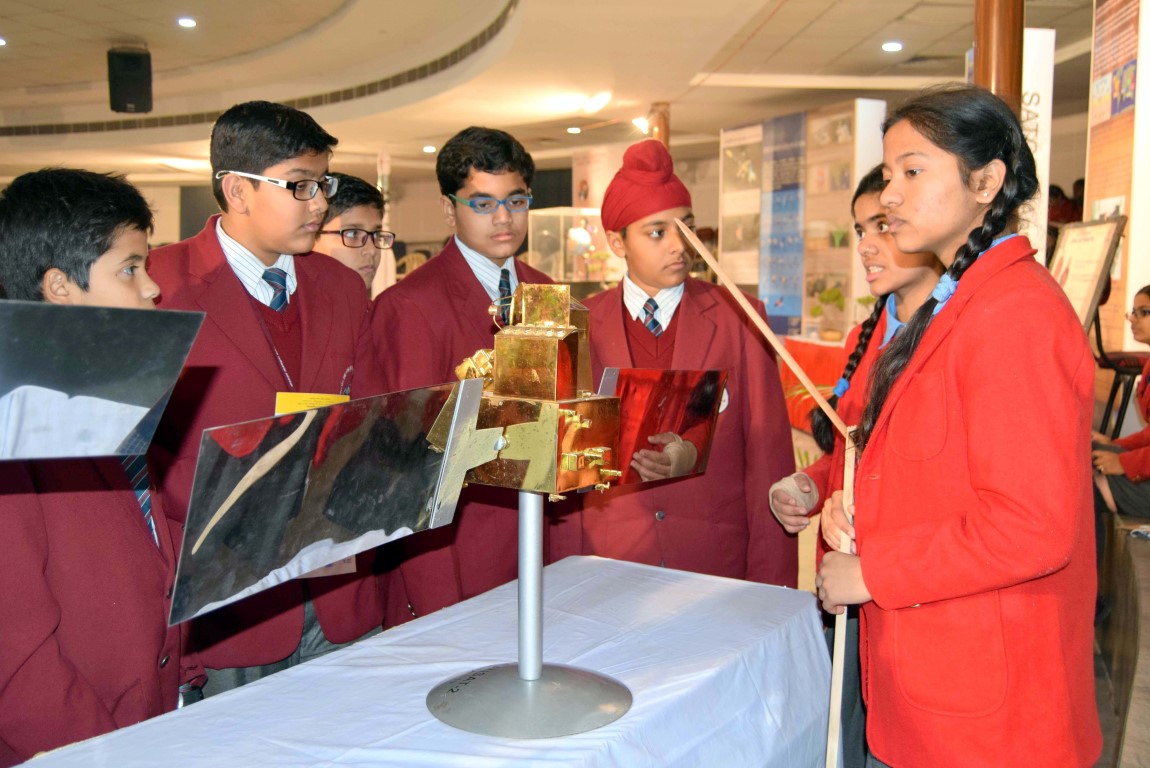 While speaking at the moment Principal of the school Veena Malhotra informed that in the exhibition  set of panels related to romote sensing satellites ,communication satellite and their applications, Chandrayaan /Mars Mission, of camera of Mars Mission, satellite images of Mars and Chandrayan were displayed . Besides this scaled down models of launch vehicles like PSLV,GSLV and MK111, are showcased. Various Satellite models of INSAT, IRS, Oceasat, Aryabhatta, Bhaskara, RISAT, Resourcement, DAT, Apple etc.  are main attraction of the exhibition. Working Model showing satellites orbiting around earth were also shown.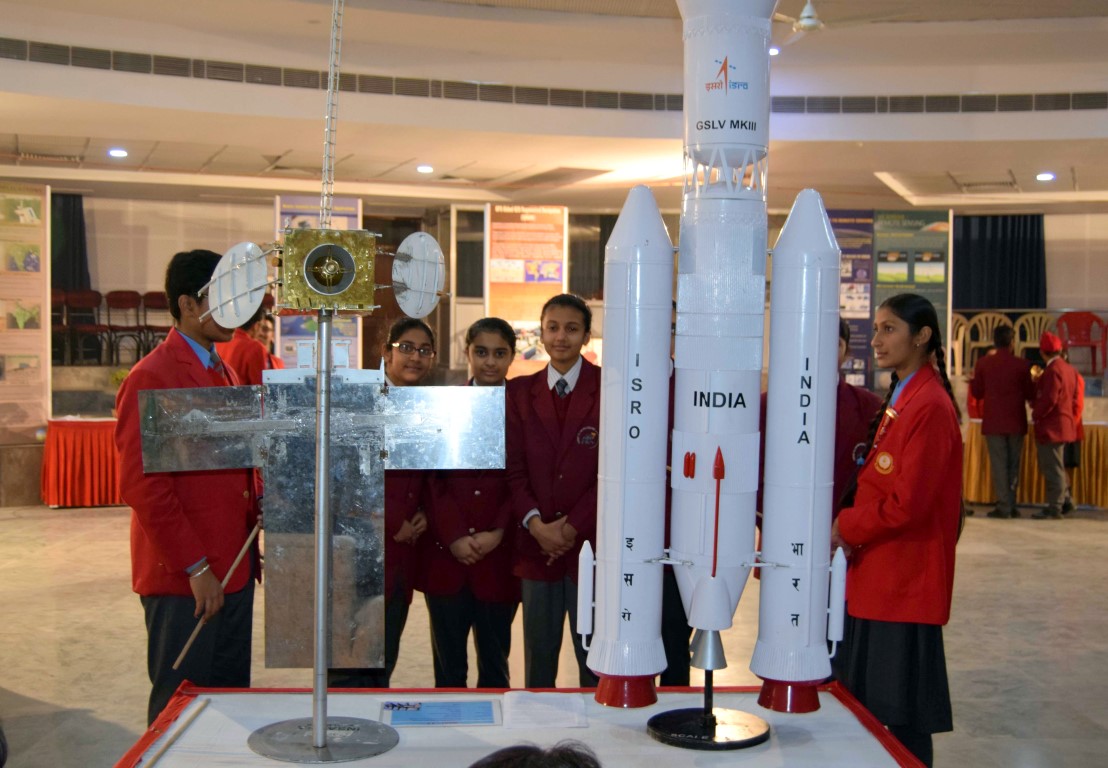 Students were also be informed and shown the video to guide them how they can join ISRO-IIST. They also got a chance to interact with senior Scientist from space Application centre   to clear their queries.