Ivy Hospital is the first in region to offer these service at such rates
NewZNew (Chandigarh) : In a significant development that will bring state-of-art healthcare services within the reach of general public in region, Ivy Group of Hospitals today announced to offer cholesterol Super Specialty Healthcare Services  at Central Government Rates (CGHS) for major surgeries & procedures. The services were announced for all 5 Ivy hospitals at Mohali, Nawanshahr, Khanna, Hoshiarpur and Amritsar.
Addressing a press conference at Sector 43 hotel at Chandigarh today, Mr. Gurtej Singh, Chairman of Ivy Group of Hospitals said that it is another major milestone achieved by Ivy Hospitals in offering its quality medical services to people of all walks of the life. The decision will help those who often deprive of timely and quality services for want of money.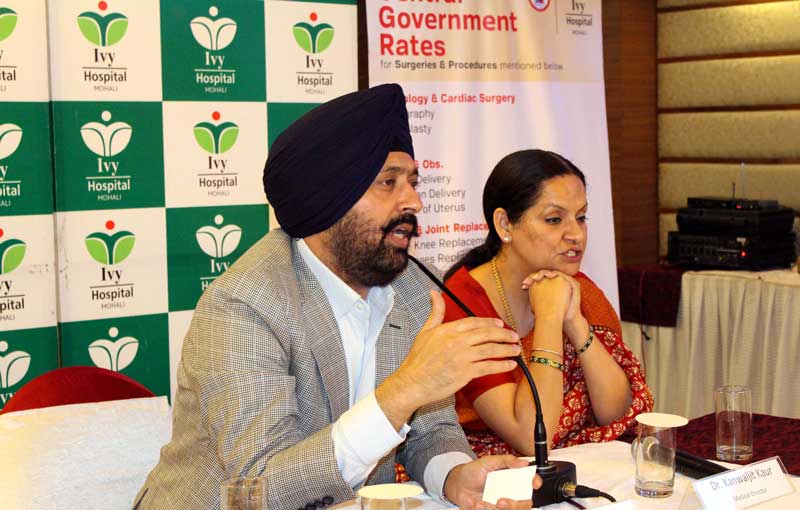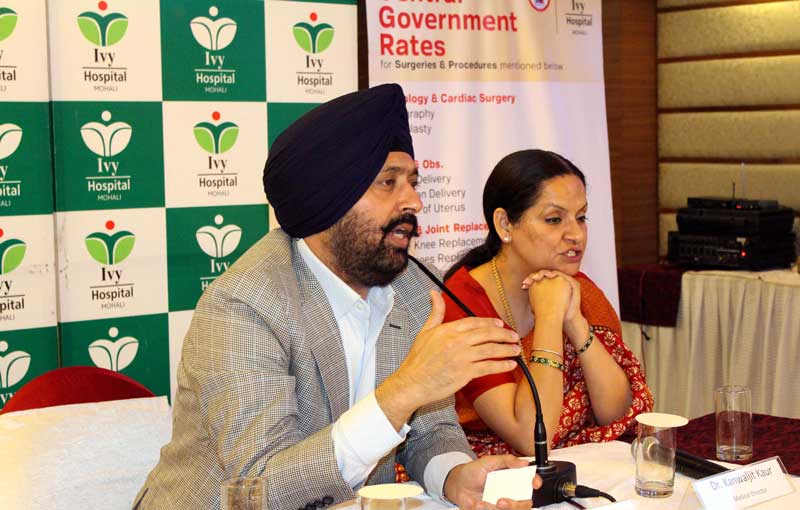 Interestingly, the announcement is first by any private hospital in region to offer these service at such rates. The announcement will cover Surgeries and Procedures, which include angiography, angioplasty and CABG under Cardiac, normal and caesarian deliveries and removal of uterus under Gynae and Obs., prostrate surgery, kidney stone removal and kidney pipe stone removal under Urology, single knee replacement, both knees replacement, single hip replacement, both hips replacement , knee arthroscopy, shoulder arthroscopy and lumbar discectomy Ortho and Spine, gall balder removal , appendix removal, hernia repair, piles surgery under General and Laparoscopic surgeries besides all cancer surgeries.
Dr. Kanwaldeep, Medical Director, Ivy Group of Hospitals said that we at Ivy believe in serving the society. The decision is in line with this thinking, where we want to expand the reach of quality medical facilities to each and every person. We have noticed that general public could not get good medical facility due to their limited monetary resources and continue to suffer on medical front. To improve this situation, we have decided to offer medical facilities at Central Government Rates so that they could avail the high quality medical services at all the Ivy hospitals without worrying of Financial burden.
Mr. Sunit Aggarwal, Group Head-Strategy & Business Development, Ivy Group of Hospitals said Ivy has always remained front runner in setting such example and this decision is only authenticate our efforts to offer best medical treatment to all section of society in a best possible way.
Dr. Amit Sharma, General Manager-Operations, Ivy Hospital, Mohali said that with our announcement, general public can avail our expert medical treatment and advice easily and as per their convenience.