NewZNew (Chandigarh) : An effort to present struggles of all society members, the tele-film Saksham- Everyone is Capable portrays the real life stories of a transgender, Haryanvi family's girl and a Muslim family all in one frame, where all these members are helping each other through many means. This movie is a dream of Chandigarh-based Snehil Sharma, director, Adi Shakti Theatres, who is a digital marketing expert and a dancer. Along with his team, he dreams of bringing back the times of tele-films.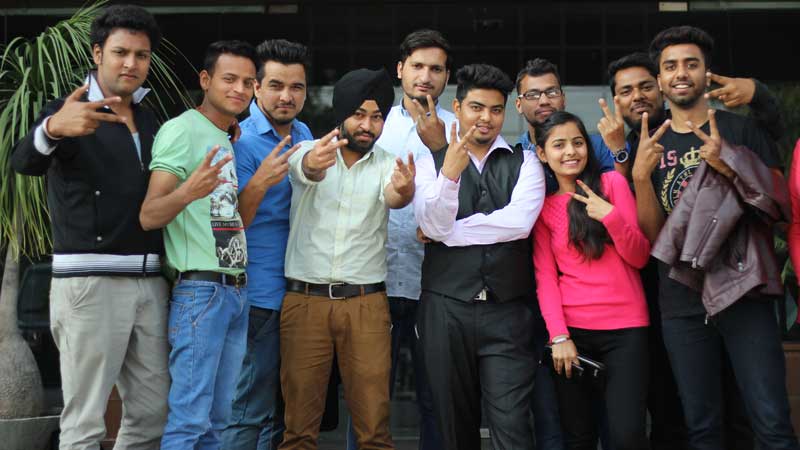 "This is a non-commercial project, a joint venture of Adi Shakti and Inside Motion Pictures with the help of Institute of Technology and Future Trends. We would be able to release this film by May end," shared Snehil Sharma.
Editor and cinematographer Akhil Yadav further explained that every character in the film wants to fulfill his or her dream. "Aman, who plays a transgender in the movie actually went and lived with them to understand their problems and struggles. It is inspired by the real-life story of a transgender, who actually wanted to become a bank manager. The movie is having support from kinner dera of Manimajra. Kajal and SIMRAN WHO ARE transgenders of the dera are also playing pivotal roles, " he said.
Vanshika, who plays the character of a Haryanvi girl in the movie, shared, "All character are real-life stories of people who struggled in pursuit of their dreams. I play a girl from a conservative Haryanvi Family who wanted to be a wrestler."
Added Rahul Singh, who plays an orphan in the movie, "There is a Muslim family in movie whose son wants to be dancer and daughter a doctor; their struggles and emotions are worth watching. My character wants to become an entrepreneur." Snehil explained further, "These characters are interlinked with each other and reveal the true fighting spirit of human beings. This movie is an amalgamation of drama, emotions, fights, struggles. Along with all these ingredients, in nut shell it is a mirror to the stereotypes of the society who often create hurdles in achieving the goals. "