Ivy Hospital launches 'Barefoot' campaign : Ivy Hospital, Hoshiarpur has launched a campaign 'Barefoot', under which the teams from hospital would organize free of cost health-checkup camps in and around area of Hoshiarpur.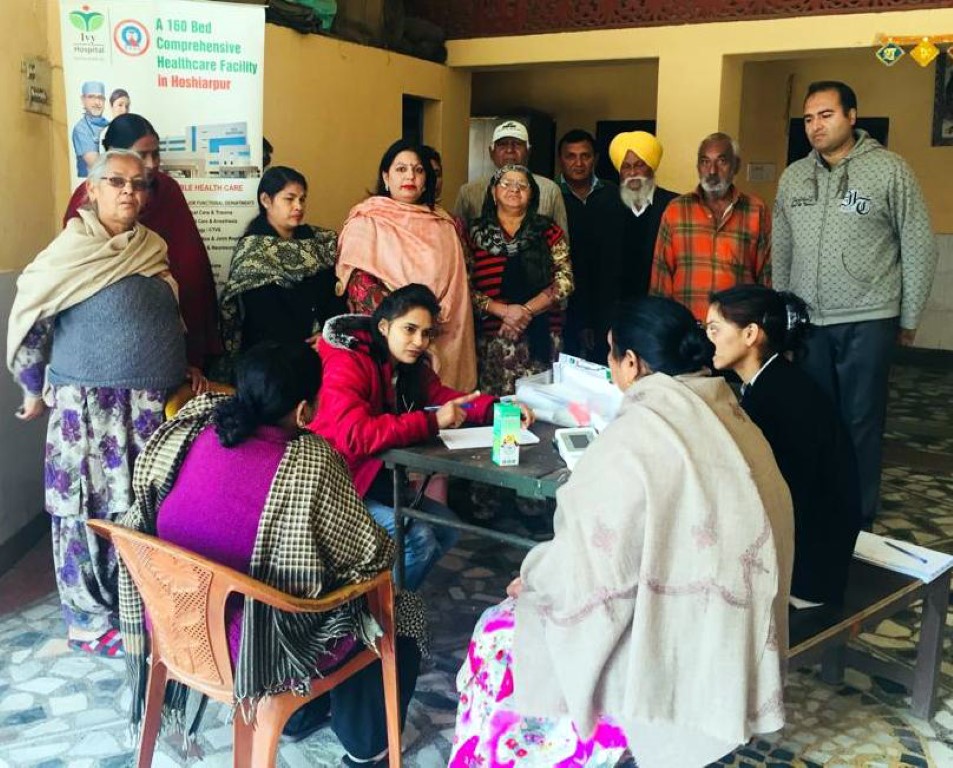 Giving information about this unique campaign , Dr Kanwaldeep, Medical Director of Ivy Group of Hospitals said that under campaign, the teams will offer blood pressure check-up and detection of diabetes and hypertension among rural and urban population which are going to be two largest fast growing diseases in India.
Dr Kanwaldeep further said that according to a recent preventive health program conducted by the Union Health Ministry, the frequency of hypertension or high blood pressure has reached alarming levels among Indians. The program screened 22.5 million Indian adults in 100 districts of the country. This is a significant increase from the earlier statistics drawn up by the National Family Health Survey (NFHS) of 2-015-16, which put the figure at one in every 11 Indians, she asserted.
One worrying fact thrown up by this recent programme is the fact that the hypertension has severely affected people in rural areas, considering that the survey was largely conducted in rural districts, she maintained.
Similarly diabetes currently affects more than 62 million Indians, which is more than 7.1% of the adult population. A study by the American Diabetes Association reports that India will see the greatest increase in people diagnosed with diabetes by 2030.
Meanwhile the campaign will cover every village and town in Hoshiarpur district. It will later also be launched in other Ivy Hospitals in Punjab.