'Jaago Panjab' rings loud and clear at Sixth Edition of Mela Phulkari 6 : THE India Habitat Centre transformed into a sunny venue on Sunday February 10, as troupes of dancers and performers brought alive the spirit of Basant Panchmi, and with it a slice of Punjab as the annual cultural fest and ten day exhibition on Punjab, Mela Phulkari kicked off its sixth edition.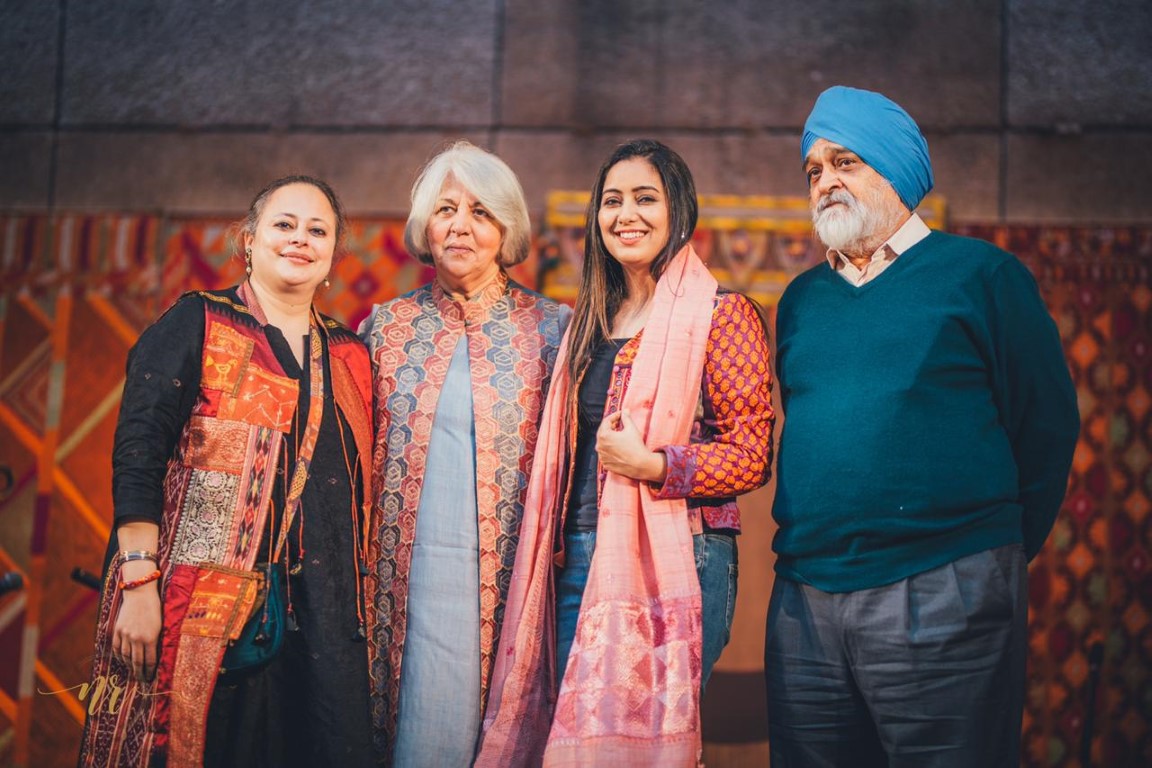 On till February 17, Mela Phulkari is a movement that celebrates and unifies the art, craft and culture of Punjab in its true essence and spirit. It's also an organic extension of 1469, the conceptual brand that showcases Punjab through its eclectic range of products that reflect Punjab and Punjabiyat in every piece.
"Barring one year, I've been part of Mela Phulkari ever since it began six years back. Every year, I make my way to this Mela, and each time, I am inspired and awestruck with the music and dance and vibrancy of it. It is so exhilarating to watch authentic culture Punjab come alive through this Mela, it invokes a sense of courage and liberation in me…makes me stress-free," says filmmaker Imtiaz Ali, an intrinsic part of the Mela.
From the stunning performances of Sardars of Sangrur, the soul stirring 'jaago' by Sangrur di Mutiyaran, from cool bhangra moves of Asees and Bhangra Dynasty to rhythmic melodies by singers Harshdeep Kaur and Himani Kapoor, from desi humour straight from Punjabi heartland by the 'bhand' to good ol' Punjabi humour by stand up comics Maheep Singh and Parvinder Singh and running commentary of RJ Jassi – the Mela kept the audience engaged and enthused.
Continuing their annual tradition of Mela Phulkari, 2019 brings with it the Sixth edition themed around the Awakening of Panjab i.e. "Jaago Panjab."
"The time has come for Panjab to wake up and face 2019 head on, and show the world what it is capable of," says the founder of 1469 and force behind the Mela Phulkari, Harinder Singh.
The word "Jaago" is also synonymous with a wedding tradition of waking up the community to the arrival of a new bride as she readies to enter a new phase of life.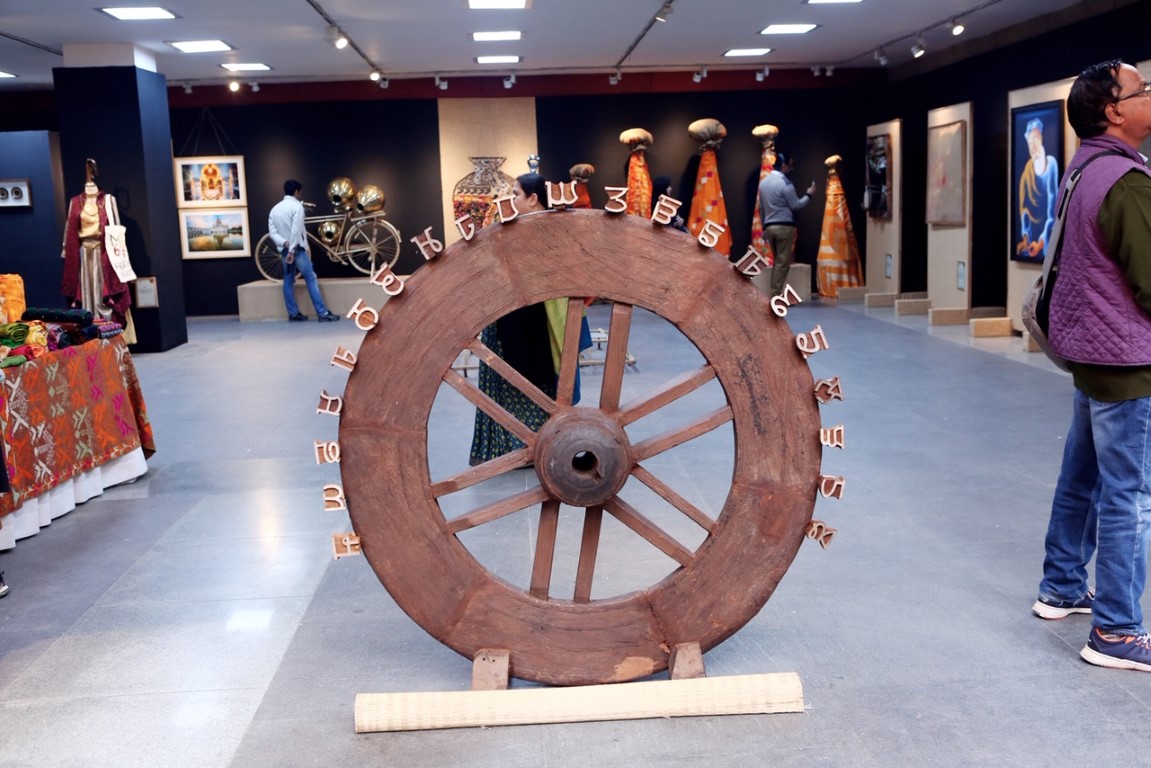 The curator of the Mela, Dr Alka Pande, highlights how women have held an important position within the social and cultural life of Panjab since time immemorial. "Along with the traditional of musical performance of Jaago, phulkari is synonymous with the newly bride, who not just inherits her mother's phulkari, but also learns the craft from her," adds Pande.
"2019 is also the year when we celebrate 550 years of Guru Nanak Dev ji's coming. Guru Nanak was a revolutionary of his times as he brought about an awakening in the society with his concept of no rituals, no superstitions, no caste, widow remarriage, hardwork, sharing, and langar (community kitchen). And we, at Mela Phulkari want to highlight the beauty and importance of our first Guru's teachings," adds Harinder Singh.
These strong topics are being converted into a series of art installations brought together by various designers along with the team of 1469. Each work of art has a story to narrate through the theme of #JaagoPanjab. "As part of the event, a Mela Phulkari Journal highlighting these art themes through short stories, articles and poems will also be released," informs Harinder Singh, whose art installation, 'Ek Oankar', is also part of the Mela's art installations.
Through the last five years 1469 Workshop has been exploring, interrogating, re-examining and re-looking at the wonder that was and is Panjab.
Follow us at :
Mela Phulakri 6 has its own unique vocabulary. The twelve installations are symbolic of the 'baramasas' or twelve months – Chet (Chaitra), Vaisakh (Baisakhi), Jeth (Jyeshta), Asaarh (Aashaadha), Saavan (Shravan), Bhadon (Bhadon), Assu (Ashvina), Kattak (Karttika), Magher (Agahana), Poh (Pausha), Maag (Magh) and Phagun (Phalgund) – of the state of Panjab.  
From five antique pieces of jewelry that have been painstakingly painted in great detail on "Taat" (jute) symbolizing opulence and fertility for a new bride, beautiful "Dolus" encrusted in gold representing the prized tradition of milkmen going to every single house of the neighborhood and delivering fresh milk each day, to the Kukkad (cock) being the symbolic representation of 'Jaago Panjab', the Pakhi (fan) covered in antique Phulkari bagh, stirring a movement (Jaago Panjab), waking youth from their slumber, to the stunning piece of Chamba Rumaal showcasing a scene depicting Guru Nanak Dev ji sitting amongst his followers and reciting hymns, and the elaborate artwork called Sangrur da Darwaja – the installation in this edition open doors to the real Punjab.