Jaghanya Upaay Ullu Web Series (2022) Full Episode: Watch Online: Watch Jaghanya Web Series Online on Ullu: Jaghanya Upaay is the latest web series from Ullu. It features Eshika Dey, Jatin Bhatia, Pallavi Debnath, Ajit Jha, Malabika Das in major roles.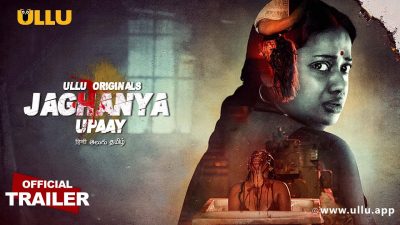 The plot of the story revolves around a dysfunctional relationship between couples where Kanika makes move in order to get back her beloved one.
Watch all the latest episodes of the Jaghanya web series online on the Ullu app from February 01, 2022. It also comes in multilingual audio that includes Hindi, Tamil, and Telugu.
WATCH JAGHANYA UPAAY WEB SERIES ON ULLU
Jaghanya Upaay Web Series Cast
Here is the complete cast list of Ullu app's Jaghanya (Upaay) web series 2022,
Eshika Dey (Kanika)
Jatin Bhatia (Abhishek)
Pallavi Debnath (Rangita)
Ajit Jha (Soham)
Malabika Das (Tina)
Jaghanya (Upaay) Web Series Full Episode Details
Check out the complete details on Upaay (Jaghanya) web series 2022,
Name: Jaghanya Upaay
Season: 1
Episodes: 1-3
Type: Web Series (Ullu web series 2022)
Online Video Platform: ULLU
Language: Hindi, Tamil, Telugu
Streaming Date: 01 February 2022