Jailer Fever Sweeps the Globe: Rajinikanth's Unstoppable Rise Continues: Rajinikanth, the name that echoes like a sonic boom, has once again ignited a frenzy among his global fanbase with his latest blockbuster, "Jailer."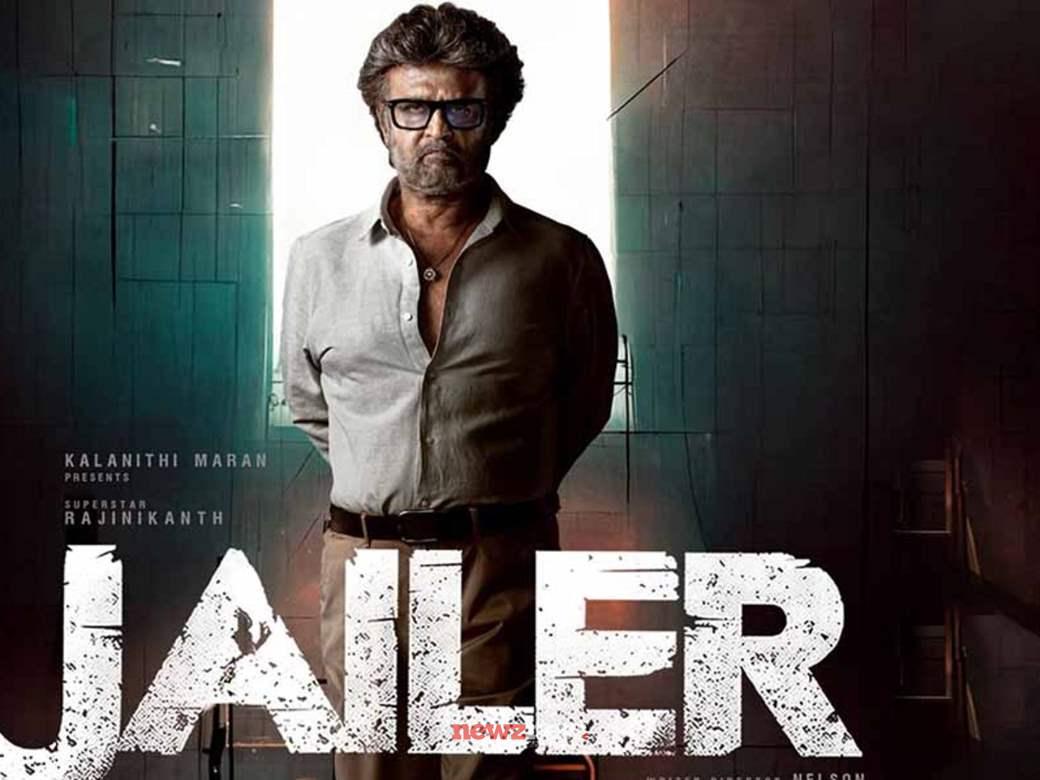 This isn't just a movie; it's a phenomenon, a testament to the unrivaled charisma of the 72-year-old superstar. Dressed in his signature crisp linen shirts and trousers, Rajinikanth struts across the screen with an air of invincibility, flaunting a salt-and-pepper look that's enough to set hearts aflutter.
The SUPERSTAR, celebrated for his larger-than-life roles, brings a newfound subtlety to the table, showcasing a delicate yet impactful performance that proves he's more than just a one-dimensional icon.
Jailer isn't just another film; it's a vehicle expertly designed to harness Rajinikanth's magnetic presence. From the moment he graces the plot, he assumes control of the narrative, rendering his co-stars seemingly inconsequential.
It's a testament to his colossal appeal that even as he sprinkles his performance with crowd-pulling antics, he also delves into a more subdued portrayal, leaving audiences exhilarated yet slightly disoriented in the most delightful way possible.
But here's the twist: Rajinikanth's mastery doesn't overshadow the brilliance of his co-stars. The movie takes a leap into the stratosphere thanks to remarkable performances by a star-studded cast. Mohanlal, Jackie Shroff, Shiva Rajkumar, Ramya Krishnan, and Tamannah Bhatia lend their talents to the symphony of celluloid magic, raising the stakes to unprecedented heights. It's like watching a constellation of cinematic excellence aligning perfectly to illuminate the silver screen.
As we delve into a report by GrabOn, the madness truly comes to life. The world is abuzz with Rajinikanth fever, as revealed by the search trends. Just hours before "Jailer's" release, the internet was buzzing like a beehive. Google Trends hit an all-time high with a value of 100, signifying peak interest.
And if you're wondering where the fandom's fervor is most potent, look no further than Singapore, which topped the charts with a search value of 100, closely followed by Sri Lanka, Qatar, the United Arab Emirates, and Bahrain.
Speaking of fandom, the South Indian territories are proving once again that their devotion knows no bounds. Karnataka takes the lead, followed closely by Andhra Pradesh, Telangana, Tamil Nadu, and Kerala.
An unexpected twist comes from Tamil Nadu, where the data divulges that the majority opted for offline ticket purchases, a testament to the timeless tradition of cinema being enjoyed in the grandeur of theaters.
The frenzy doesn't just stop at states; it extends to cities as well. Pirancheri, Thailavaram, Umamahesharapuram, Kurinjipadi, and Villianur lead the pack in India, while globally, Palani, Siruseri, Kumbakonam, Cuddalore, Tiruvallur, and Puducherry stand at the helm. Interestingly, every single city on the global list is a proud representative of India, showcasing Rajinikanth's stratospheric popularity within the nation's borders.
Worldwide searches for "Jailer" in the last week alone surpassed 5900, while in India, it racked up 4578 searches. When you stack this up against Rajinikanth's recent releases, the impact is palpable. The South Indian audience is at a crossroads, torn between "Jailer" and Chiranjeevi's "Bhola Shankar." According to film exhibitor Akshaye Rathi, "Jailer" is poised to rewrite Tamil cinema's opening box office records, a storm that's sweeping through Tamil Nadu and beyond.
The evidence is undeniable, and it's clear that Rajinikanth's aura still blazes brilliantly in the global entertainment firmament. "Jailer" is more than a movie; it's a testament to the superstar's undying reign, his ability to captivate across generations and geographies. With an ensemble cast that adds fuel to the fire, this cinematic spectacle is a fitting ode to the one and only Rajinikanth.