Jain Bhagwati Diksha Mahamotsav in the city on 15 January: Jain Bhagwati Diksha Mahamotsav will be organized by S.S. Jain Sabha Chandigarh on January 15 at Jain Sthanak, Sector 18.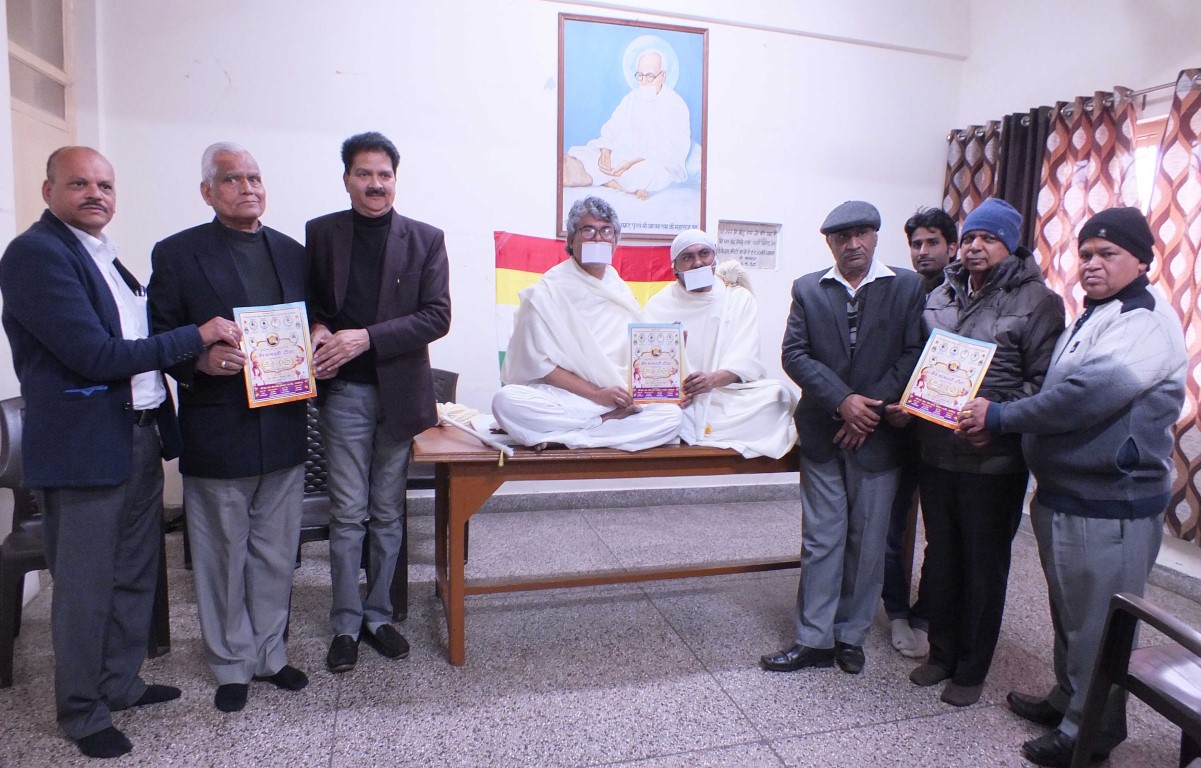 The event will be held in the association of Mahashraman Satish Muni, Seva Shiromani Alok Muni, Loka Jain Jain Saint Anupam Muni, and Madhurvakta Rachit Muni ji, in Mumuksh Himanshu Jain and Mumukha Rajat Jain will be Diksha.
Giving information during a press conference held at Jain Sthanak, Jain Sabha President Mukesh Jain and General Secretary Suresh Chand Jain, said that both Mumukshu Himanshu Jain and Mumukshu Rajat Jain are on the path of Jainism and after Diksha.
Mumukshu Himanshu Jain is from Meerut district of Uttar Pradesh and has been living a quiet life for the last 14 months. His teacher is Guru Gaurav Bal Bahmacharini Mahasadhvi Priyanka Ji Maharaj. His religious education is pratikramana, twenty-five boll, nautattva, divine, bhaktamara. Vairagi Mumukshu Himanshu Jain will become a disciple of Gurudev Param sevabhavi Alok Muni Maharaj after his Diksha during the MahaMahotsava.
On the other hand, Mumukshu Rajat Jain is from Jharkhand and has been living a quiet life for the last 4 years. His preacher Guru Tapa Chandrika Mahasadhvi Manju Ji Maharaj is a teacher of influence, MahasadhaviUpasana Ji Maharaj. His religious education is pratikramana, nautvatva, divine, bhaktamara.
During the MahaMahotsava, Vairagi Mumuksh Rajat Jain will become disciple of Muni Maharaj. On this auspicious occasion, about 35 saints and goddesses from Guru Prem Sukh Bagia and Shramana Sangh have come to Chandigarh to offer their blessings.
Giving information about the programmes under the Jain Bhagwati Diksha Mahamotsav on the occasion, General Secretary Suresh Chand Jain said that the Mehndi ceremony will be organized at 2:30 pm on January 14, the day before the Mahamahotsava. He told that at 6 in the evening a devotional music and Jain drama related to Jainism will be organized.
He informed that a grand Shobha Rath Yatra will be organized on January 15 at 9 am in which a large number of Jain community devotees from different states of the country will be present. The grand Shobha Rath Yatra with band bands will start from Shri Atmanand Sabha, Sector 28 which will pass through various sectors and reach Jain Sthanak in Sector 18, where Diksha will be done with recitation in the holy presence of Chatuvindha Sangha.