'Mrs.Chandigarh- A Woman of Substance' Pageant' held: Asmita Garg was crowned 'Mrs.  Chandigarh-A woman of Substance' – after the 2nd edition of Mrs. Chandigarh – A woman of Substance a leading pageant for married women   of tricity, which was held at Park Plaza, Zirakpur.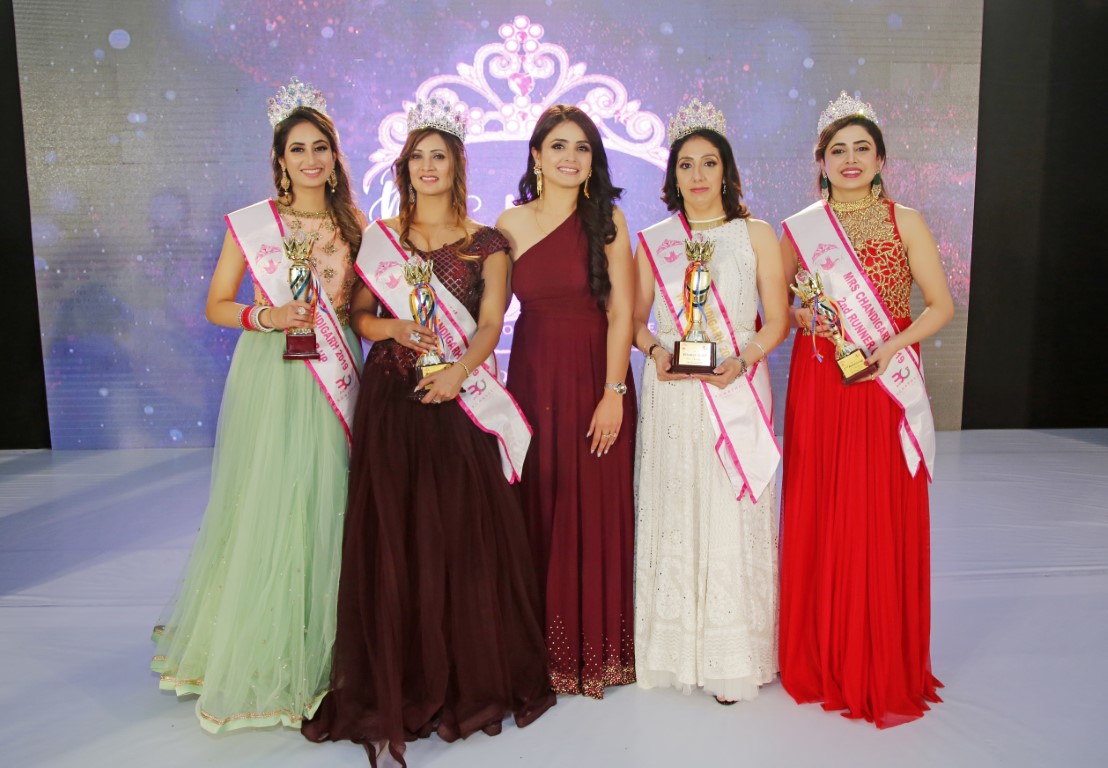 Neha Chhabra was declared 1st runner up, while Vijeta Dixit bagged the 2nd runner up crown at the dazzling finale. In Category II (Above 40 years) Arpana Sagotra clinched the title. Twenty-eight divas sashayed down the ramp on the grand finale of pageant.
The event was organized by Neha Julka Arora, who is the brain behind 'Mrs. Chandigarh- a Woman of Substance' and founder of Bombshell Creations under whose banner, the beauty pageant was held. What's more, she is herself a beauty pageant winner having bagged the title of 'Mrs. Punjab- Pride of Nation 2016'.  
Speaking on the occasion, Neha Julka Arora, who was also the grooming mentor and show director said, "Our main purpose to organize the event every year is to provide a platform to all aspiring married ladies, who want to make a name in the beauty, fashion, and acting industry. The idea is to create a professional platform for married women who generally do not get to follow their hearts due to getting busy with household, jobs, etc. after marrying. The pageant aims to empower married women and give them confidence and poise. Married women from Chandigarh, Panchkula, Mohali and neighboring areas participated in the grand finale."
During the grand finale, the 28 finalists went through 3 rounds for the coveted title. The first round was the introduction-and traditional outfits one, the second was that of a catwalk in Western casual outfits and the glamorous event concluded with the question and answer- and evening party gowns round. Titles were announced category wise – in category I for married women up to age 40 years winner, Ist runner up and 2nd runner up, crowns were announced. In category II for married women above 40 years 'Mrs. Chandigarh- A woman of Substance 2019 (Gold)' was announced. There were as many as 16 subtitles also declared. A unique subtitle of Mrs. Self Believer, a woman who believes in herself was dedicated to an NGO / Social club as part of Bombshell Creation's corporate social responsibility.
Jasbir Jassi, a renowned Punjabi singer, who was one of the judges said, "Mrs. Chandigarh – A Woman of Substance is a wonderful platform for married ladies, who want to showcase their talent. I congratulate the organizers for putting up the show."
Apart from Jasbir Jassi the pageant was judged by Rajneesh Bansal, Executive Director of Paul Merchants, Arvind Singla, Executive Director of Singla Associates Group & Amara Breweries, Rita Gangwani, Official Pageant Groomer, who has also trained Manushi Chhillar Ms. World 2017 and a popular RJ – Geet of 16 always from 94.3 My Fm.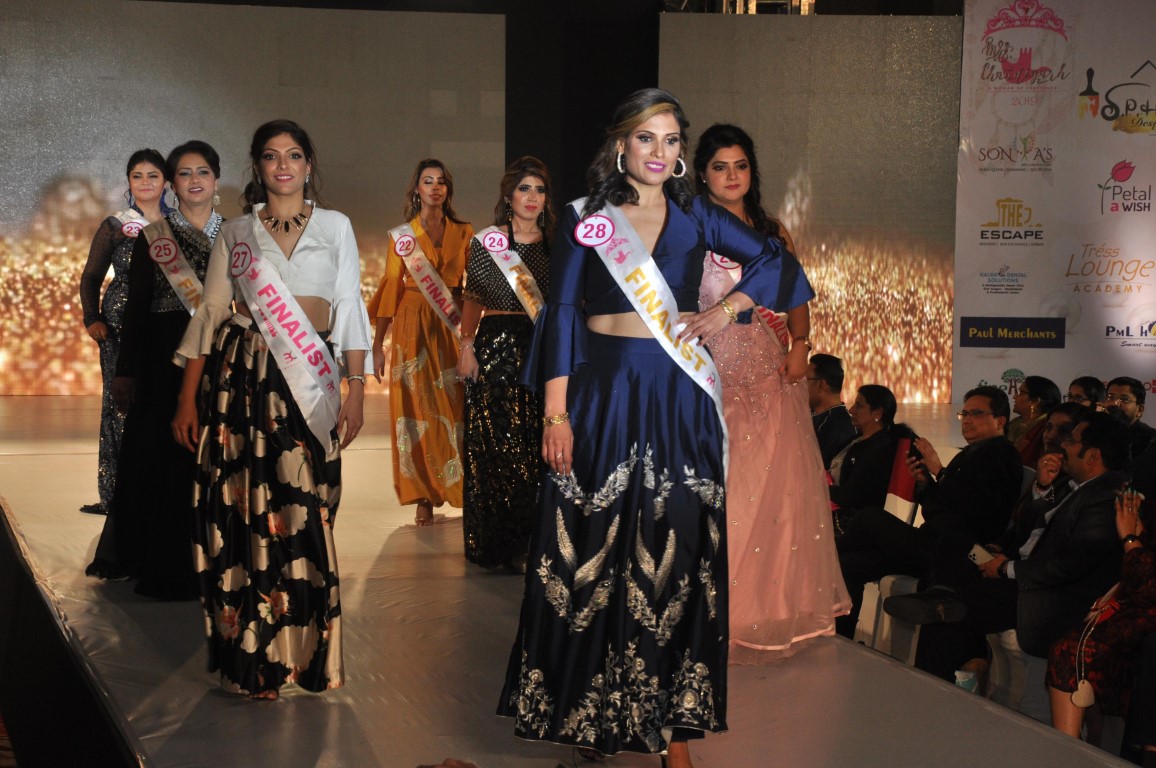 It is noteworthy that before the grand finale grooming sessions were held over two days to train the contestants in all pageantry aspects. A session on pageantry aspects was taken by the famous pageant coach Lt (Retd) Rita Gangwani. A unique session on 'Social media usage ', by Mohita Saxena was also held. Apart from these 'Better care of women in a changing world' by Gynaecologist Dr. Seema Sharma, from Cloudnine Hospital, 'Oral hygiene & dental care' by Dr. Geeta Kalra, from Kalra Dental Solutions, a fitness session by Abhishek Gagneja of Ultimate Fitness Gyms, spiritual healing session by Honey Grewal from Soul Grounding were organized among others