Jakson Launches Lithium Powered Hybrid Energy Storage System: Jakson today announced the launch of a compact Hybrid Energy Storage System (HESS) for residential and commercial users to harness the benefits of solar energy more effectively and efficiently.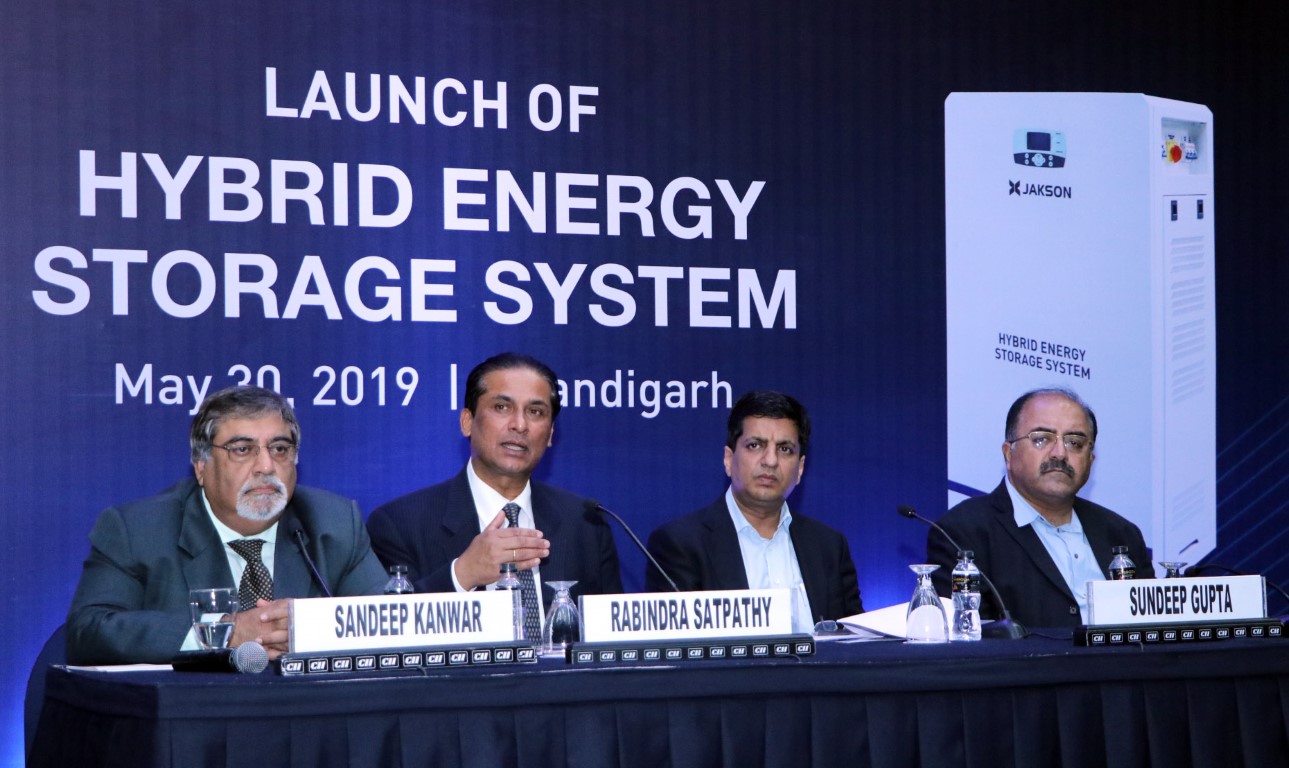 The launch event was held in Chandigarh and attended by senior industry professionals and members of Jakson Senior Leadership team.
Jakson HESS is a new age power back-up system fitted with Lithium batteries that provides the system with fast charging and lower battery discharge rate capabilities ensuring continuous power back-up during off-peak solar hours and night time.
It also reduces the physical size of the system compared to traditional lead-acid batteries based energy storage systems. In addition to Solar, Jakson HESS can also be charged using power from the grid and Diesel Gensets. The compact product is available in ratings of 3 and 5 KVa and above. 
"Jakson HESS is an ideal energy storage and power back-up system for residential and small commercial establishments. Its lithium batteries charge faster compared to traditional lead-acid batteries, provides longer power-back and is easier to install and maintain. We are sure this product launched by Jakson will find a lot of acceptance in cities like Chandigarh that have witnessed significant adoption of solar power in the past few years" said Sundeep Gupta, Vice Chairman & Managing Director, Jakson Group. 
"Our HESS can provide power back-up for running almost all electrical items like Air-Conditioners, refrigerators, televisions, fans, lights amongst others. Depending on load and usage, it can provide power back-up for several hours. The biggest advantage of this system is that it is powered by lithium batteries, which charges 3-4 times faster than traditional lead-acid batteries, which means the system is ready for use after complete discharge within the shortest possible time-frame" said Rabindra Satpathy, Chief Operating Officer – Solar Business, Jakson Group.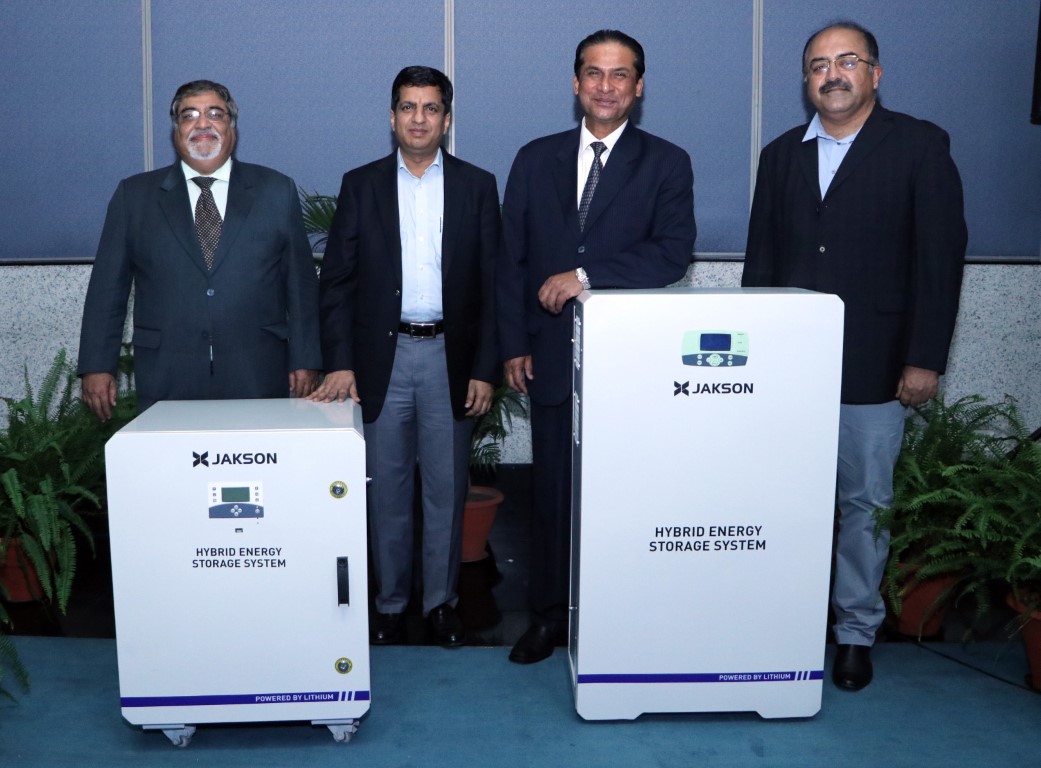 Jakson group has a significant presence in the solar market of North India, particularly in the states of Punjab, Haryana and Union Territory of Chandigarh where it has network of 17 channel partners. Jakson HESS will be sold to customers through this channel partner network.
About Jakson Engineers Limited
Jakson Engineers Limited (JEL), the solar business of Jakson Group has an integrated solar portfolio that includes solar component manufacturing, solar products & applications, solar projects and solar IPP.
We have the expertise to serve the entire value chain of a solar plant with our in-house manufacturing of PV modules and Module Mounting Structures; turnkey EPC services for land-based and rooftop solar projects and a wide range of innovative solar products.
As a Solar IPP, we own and operate solar power plants that sell power to state utilities under long term PPAs. JEL is a part of Jakson Group, a leading Indian energy and engineering solutions company with an extensive presence in India with over 2000 employees, 4 manufacturing facilities, 22 Offices, and 14 Service centres.
We also have business operations in Bangladesh, Nepal, Singapore, Dubai and several countries in Africa. Our headquarters are located in Noida, India. For more information, please visit www.jakson.com