Amway launches a Vibrant New Range of Attitude Colors: Amway India, the country's largest FMCG direct selling company, has launched a new range of Attitude Colors under its color cosmetics portfolio.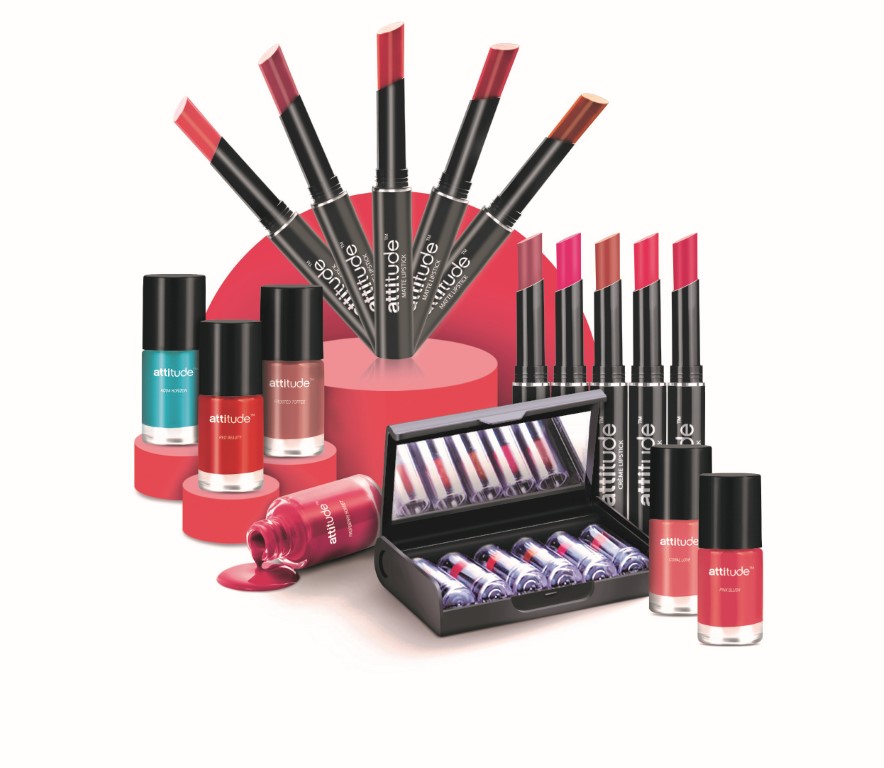 Celebrating a range of moods with dazzling colors, the 14th edition of Attitude Color Cosmetics comprises five striking new shades each of Matte and Crème Lipsticks along with six radiant hues of Nail Enamels. The recently launched Attitude Colors range also features Attitude lipstick travel pack that adds convenience along with style to one's travel plans.
With intense and rich color, the Attitude Matte and Crème Lipsticks offer smooth and even coverage. The lightweight and preservative free formula makes them ideal for extended wear.
While the Attitude Matte Lipsticks include new shades such as Cheeky Coral, Mauve Magic, Ravishing Red, Pink Burst, and Caramel Brown, the Attitude Crème Lipsticks consist of trendy tones such as Naughty Nude, Candy Floss, Chocolate Cherry, Coral Pink, and Red Velvet.
The exciting new collection of Attitude Nail Enamels is customised to give an extra pop of color with its shiny and vibrant shades. With an improved chip resistant coating, the Nail Enamels are launched in six eclectic shades of Pink Blush, Frosted Toffee, Coral Love, Red Beauty, Aqua Horizon, and Raspberry Sorbet.
The Attitude Matte Lipsticks (2g each) are priced at INR 389/-*, while Attitude Crème Lipsticks (2g each) are for INR 299/-*. The rich Attitude Nail Enamels (6 ml each) are priced at INR 169/-* and Attitude lipstick travel pack with 3 Attitude Matte and Crème Lipsticks (1.1 g each) is priced at INR 999/-*.
The new collection of Attitude Colors is sold exclusively through Amway Direct Sellers across India and can be easily ordered by Amway Direct Sellers/Preferred Customers via the company's website http://www.amway.in