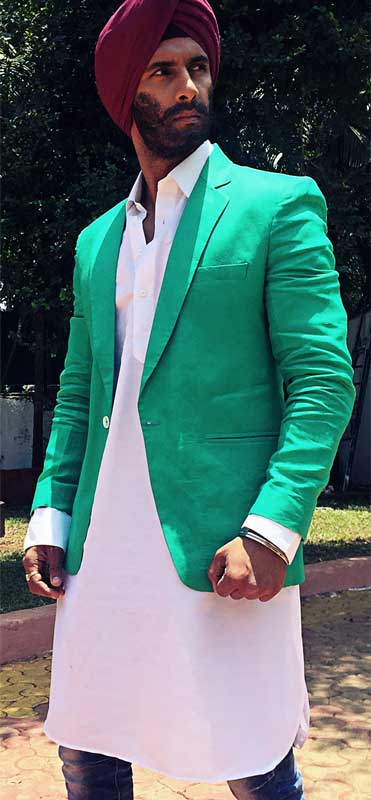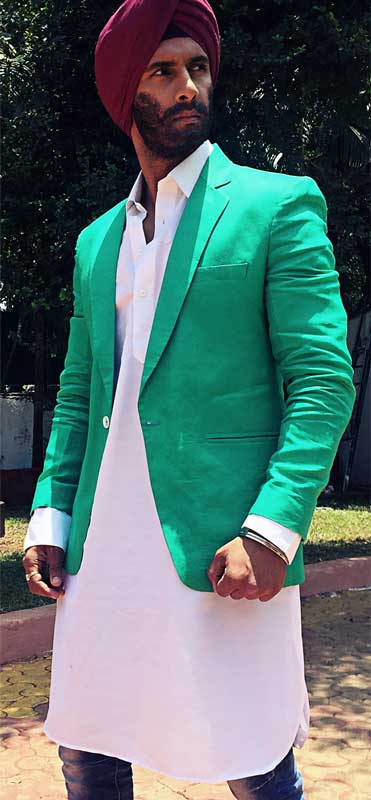 NewZNew (Chandigarh) : The multi-faceted Ravi Dubey's versatility as an entertainer has always amazed his fans on Zee TV's top-rated primetime drama Jamai Raja. The stylish actor who has donned multiple avtaars in the show is all set to surprise his ardent viewers by getting into yet another unrecognizable look, this time of a Punjabi Chef -Tadka Singh, a fun filled character who enters the Patel household to save DD (Achint Kaur) from losing face in front of her clients. He has effortlessly slipped into  all his previous characters with finesse- be it the Rajasthani dance troupe artiste, the female avatar of a middle aged Maharastrian Jyoti Tai, a rugged Pathan, Raghu mechanic or an astrologer. Interestingly, this will be his 15th look in the show where he will disguise himself as a Sikh chef complete with a turban, beard, long kurtas, colorful coats and a Punjabi accent!
Known to add his own touch to any character, the actor will be seen using his personal accessories for the look, but one thing he needed help with to ensure that the character doesn't come across as a caricature was the Punjabi accent. For this, he turned to his better half Sargun Mehta who, it seems, has given him tips to play the role naturally. When quizzed on how he has managed to don multiple avtaars in one show, Ravi shares "As an actor, I am glad to have received an overwhelming response to all the varied characters I have portrayed on Jamai Raja. I am passionate and creative as a person so whenever I get an opportunity to do something different and challenging, I am game for it! Like all my previous looks, this look too required me to prepare beforehand to make it look it relatable to the viewers. I had to get into the skin of the exuberant and vibrant Punjabi Chef Tadka Singh without exaggerating it. Apart from getting the look, getting a hold on the diction is also extremely crucial, so I took some cues from Sargun and through conversations with her family. Along with that, my co-star Achint Kaur is there on sets to help me out.  I love working hard as all my work helps me confidently grow and learn more as a performer. All I can say that viewers will love this Funjabi Punjabi chef as he's quirky, witty, he sings and has funny antics up his sleeve. "
Well this dedicated actor surely puts the 'P' in Perfection with his dedication towards his craft…Way to go Ravi!
Stay tuned to Jamai Raja Monday–Saturday at 8:30pm only on Zee TV