Jammu round of ASSOCHAM Startup Elevator Pitch Series concludes: The Jammu round of ASSOCHAM Launchpad – Startup Elevator Pitch Series, an initiative and platform for budding entrepreneurs concluded; thereby calling all startups and entrepreneurs from Jammu and Kashmir (J&K) region to bring their technology and business ideas to the most important investors, corporates and industry leaders.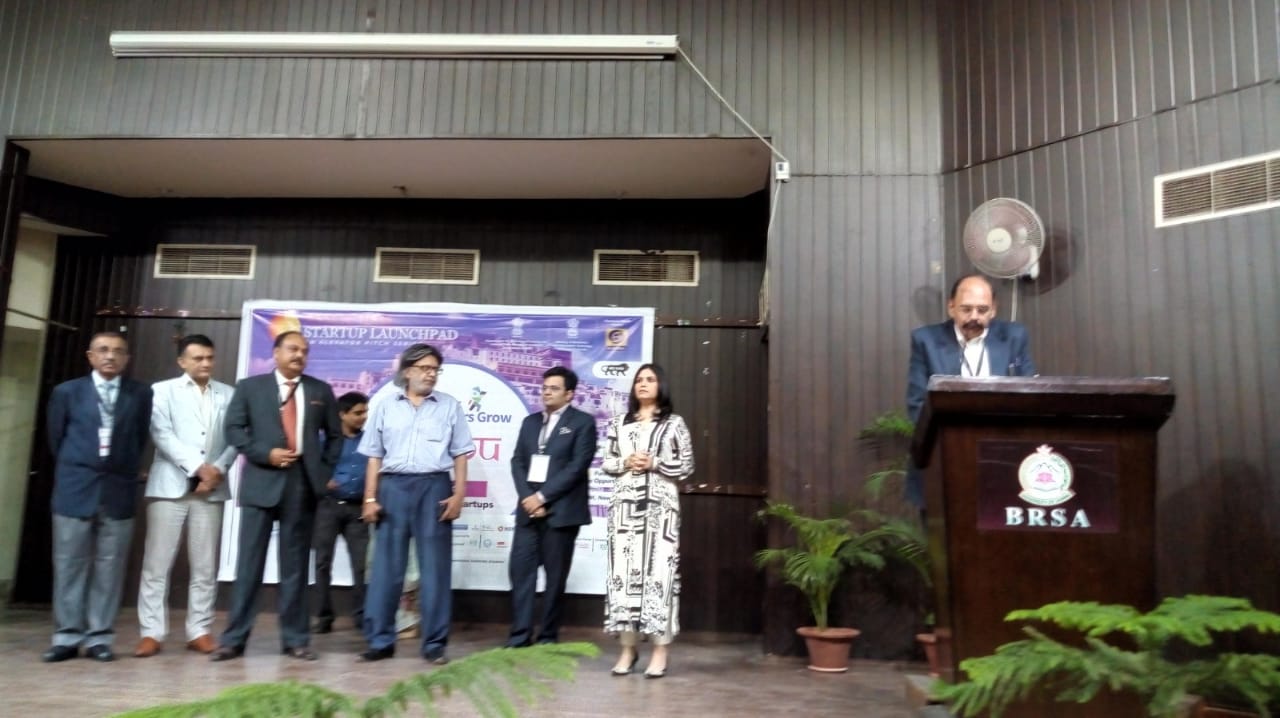 Genetico Research won the series; Co Rover was adjudged first runners up while Sid07 Design attained the second runners up position.
Mr. Anil Khaitan, Chairman, ASSOCHAM Startup Council said, "The ASSOCHAM Elevator Pitch event continues to showcase best startups from across different cities in India, proving ASSOCHAM's dedication towards highlighting most forward-thinking innovators/budding entrepreneurs."
Of over 80 applications received by ASSOCHAM from across J&K, 25 were shortlisted and they got a chance to meet world class mentors, investors, companies having decades of industry experience to help them give a better shape to their business idea and pitch for funding & technology partners to generate business opportunities.
The participants were mostly from the category of early stage startups i.e. between 0-2 years of operations and established startups between 3–5 years of operations. The top three winners from J&K will now be invited for grand finale in February 2020 in Delhi.
Mr. Khaitan added, "We are thrilled to offer recognition to each of the winners from Jammu and Srinagar as they continue their journey towards evoking change within our society and country as a whole to further propel our economy on a high growth trajectory."
As part of the Elevator Pitch all shortlisted entrepreneurs and founders were given 300 seconds to explain the concept and idea of a service or product to set of jury members which included eminent names – Mr Anil Khaitan, Chairman, ASSOCHAM  Startup Council; Ms Tripti Somani, Co-Chairman, ASSOCHAM Startup Council; Ms Rachana Bhusari, VP-SME, National Stock Exchange of India Ltd. and Mr Manik Batra, Director, Batra Group.
All the applications received were evaluated on the basis of certain parameters including – innovation, problem solving, social impact, team qualification, experience, business scalability, profitability and others. Budding startups from different sectors were invited for pitching.
Besides, they will also get an opportunity to scale up and raise finance and/or technology or even marketing partnership with venture capitalists, mentors or independent professionals of global repute.
Mr. Khaitan further said, "The ASSOCHAM 'Startup Elevator Pitch Series,' is to be held in 12 cities, while three winners have been selected each from Jaipur, Lucknow, Pune, Chandigarh and Jammu, we now on move to Goa where top startups will vie for the winner's slot on November 8,"
Ms Tripti Somani, who is also CEO, KGS Advisors and knowledge partner for ASSOCHAM Startup Launchpad said, "We at KGS are happy to offer the top three from every city with financial and compliance advisory services and would love to be part of their service to the nation."
Talking about the ASSOCHAM's initiative, Ms Somani said, "This initiative for the first time brought industry, association and startups to come under one umbrella and provide a unique opportunity both for startups to pitch to industry leaders who would in turn get exposed to young entrepreneurs with new ideas which can help them with techniques and innovation in their industry."
The ASSOCHAM Startup Launchpad is giving the budding startups in tier II and III cities of India an access to industry experts who can give them the guidance they need on business, product, marketing and also connect them with right people that can help with funding process and proper guidance on how to setup business case for funding.
The program both complements and supports Prime Minister Narendra Modi's flagship initiative of 'Startup India,' thereby supporting the spurring entrepreneurship ecosystem of the country.
It incorporates mentorship and guidance from industry's best leaders together with co-working space for all selected startups for a period of three months with no cost. Each of the startups making it would get three meetings with investors and a chance to pitch directly to them.
There would be Google Cloud vouchers available, besides it will provide a direct entry into the accelerator programme with IncubateIND, India's fastest growing technology community network. 36 finalists (3 each to be selected from 12 cities) are expected to present their ideas at the grand finale in February 2020 in Delhi, of which the top three will be selected.
There are prizes worth Rs 1.5 Cr to be won. While top five startups will get $5000 each from AWS (Amazon Web Service), next 15 startups will get $2000 and the next 80 will get $1000 worth credits.
PayTM being a partner will provide payment gateway boosters i.e. INR one lakh of free payment gateway transactions for 12 months to top 3 startups in each city. Offering $2500 credit for Superb Cloud to all startups. Cloud telephony solutions worth INR 28,500 to all associated startups of growth centers, at zero-cost for 6 months.
The setup includes – Virtual business number + customized IVR solution; Call tracking, recording & monitoring and Dedicated account manager for your support, and more. Besides, access to free Incubation Centre at NDIM (New Delhi Institute of Management) will also be provided.
Further details on the ASSOCHAM Launchpad and all the information related to the Elevator Pitch schedule and plan together with details of venues, jury members etc please log on – https://www.assocham.org/startups/index.html