Jamtara Sabka Number Ayega 2 Online: Streaming giant Netflix announces the warmly acclaimed series Jamtara Sabka Number Ayega, for its second season. It is directed by Soumendra Padhi and written by Trishant Srivastava.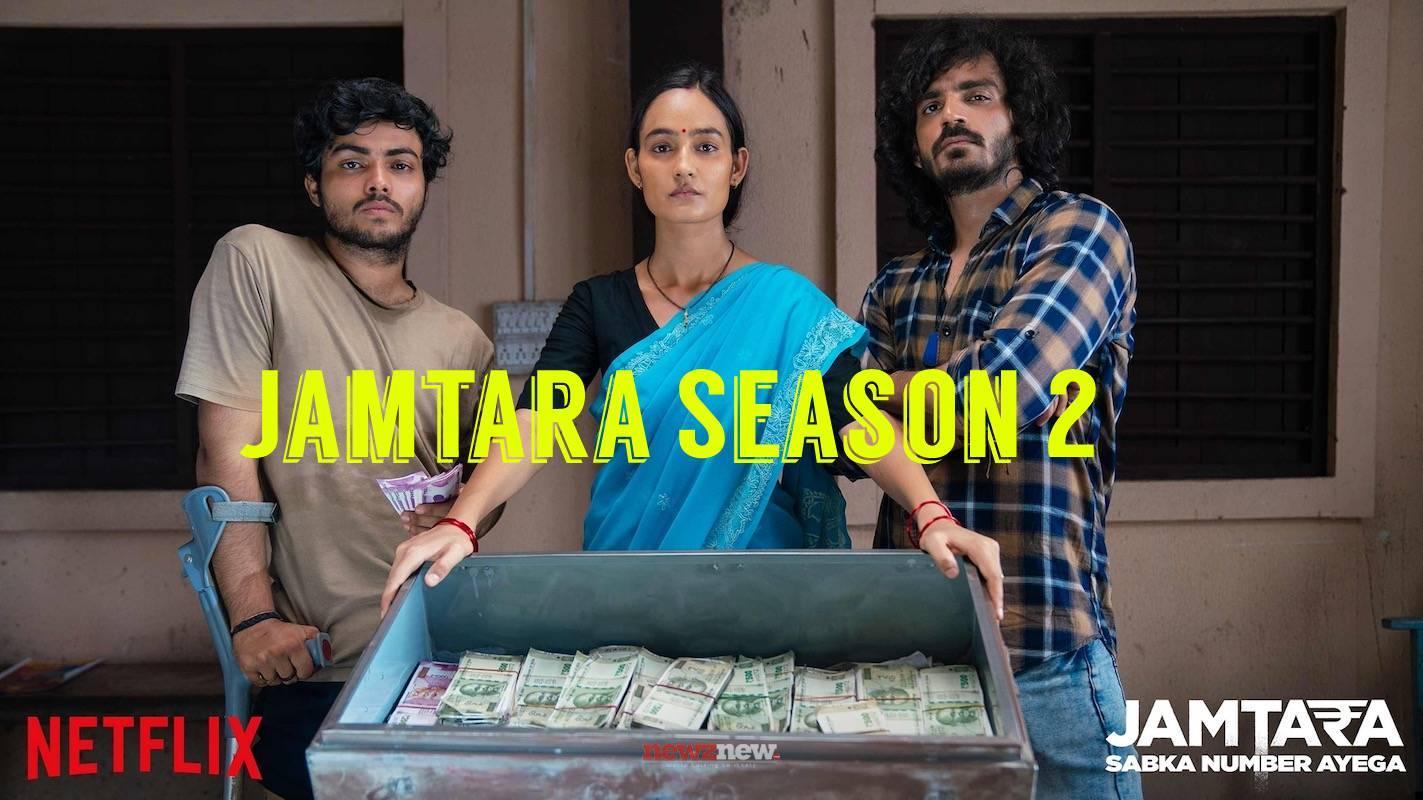 The series has important casts like Amit Sia, Monika Panwar, Sparsh Srivastav, Anshumaan Pushkar, and others. Moreover, the new season has tough characters like Seema Pahwa and Ravi Chahal playing vital roles. Watch this intense fugitive thriller Jamtara Season 2 exclusively on Netflix from September 23, 2022.
In 2020, Jamtara Sabka Number Ayega acclaimed positive critics from the audience. Now, the makers have dropped the new teaser for the second season which is set to rule the platform. The tale of the series revolves around the two young dropout students, who runs a phishing and cyber call operation in a local town without being caught by police.
This new season entangles the hidden secrets and their sophisticated life. Netflix is set to stream Jamtara Season 2 episodes online. People can watch online or download, on their platform. Subscription starts from Rs. 199 on any device.
Jamtara Sabka Number Ayega 2 Online Cast
Take a look at the main cast of Jamtara Season 2 below,
Amit Sial
Monika Panwar
Sparsh Srivastav
Seema Pahwa
Anshumaan Pushkar
Ravi Chahal
Jamtara Sabka Number Ayega 2 Online Trailer
Watch the Jamtara Season 2 teaser and trailer video here,
Jamtara Sabka Number Ayega 2 Online Series Details
Check out the full details of Jamtara Sabka Number Ayega Season 2 Netflix,
Series Name: Jamtara Sabka Number Ayega
Season: 2
Episodes: 10
Director: Soumendra Padhi
OTT Platform: Netflix
Release: September 23, 2022