NewZNew (Amritsar) : Jatin Chhabra bowled the fastest ball, 71 mph at the 'MoneyGram Golden Arm  Bowling Challenge' held at the Ranjit Avenue Ground in Amritsar today. He was rewarded with Rs 10,000 cash prize.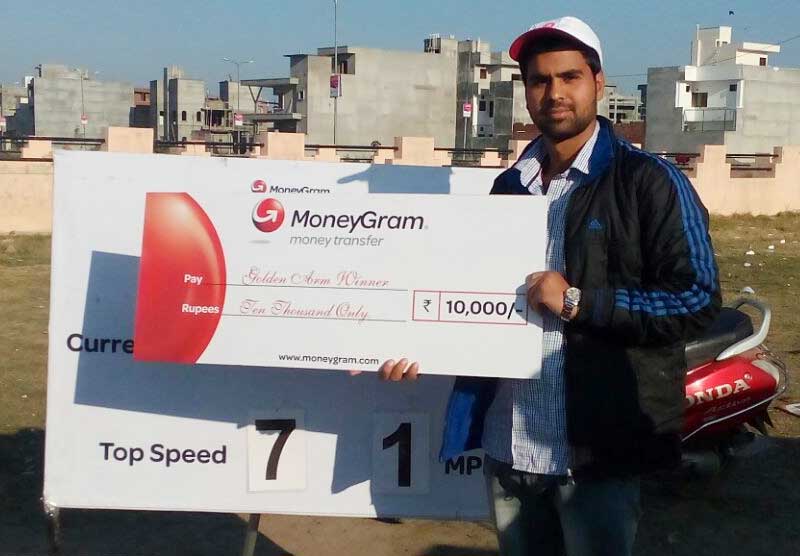 There were over 500 fast bowlers who participated in the two-day event in Amritsar and gave their best to win the competition. India's top four fastest bowlers will receive tickets to watch the 2016 ICC World Twenty20 match.
The MoneyGram Golden Arm Bowling Challenge will travel across Punjab and will be held in different cities, namely Hoshiarpur, Kapurthala, Moga and Gurdaspur. The tournament has concluded its Jallandhar and Phagwara editions recently.
The tour will then head to Telangana as part its nation-wide tour. MoneyGram bowling Challenge has already commenced in Gujarat, Kerala, Tamil Nadu, Bihar and Uttar Pradesh.