Jayanta Group launches new range of Orient LED lighting: Jayanta Group launches new range of Orient LED lighting, as well as a great opportunity for dozens of people to go abroad.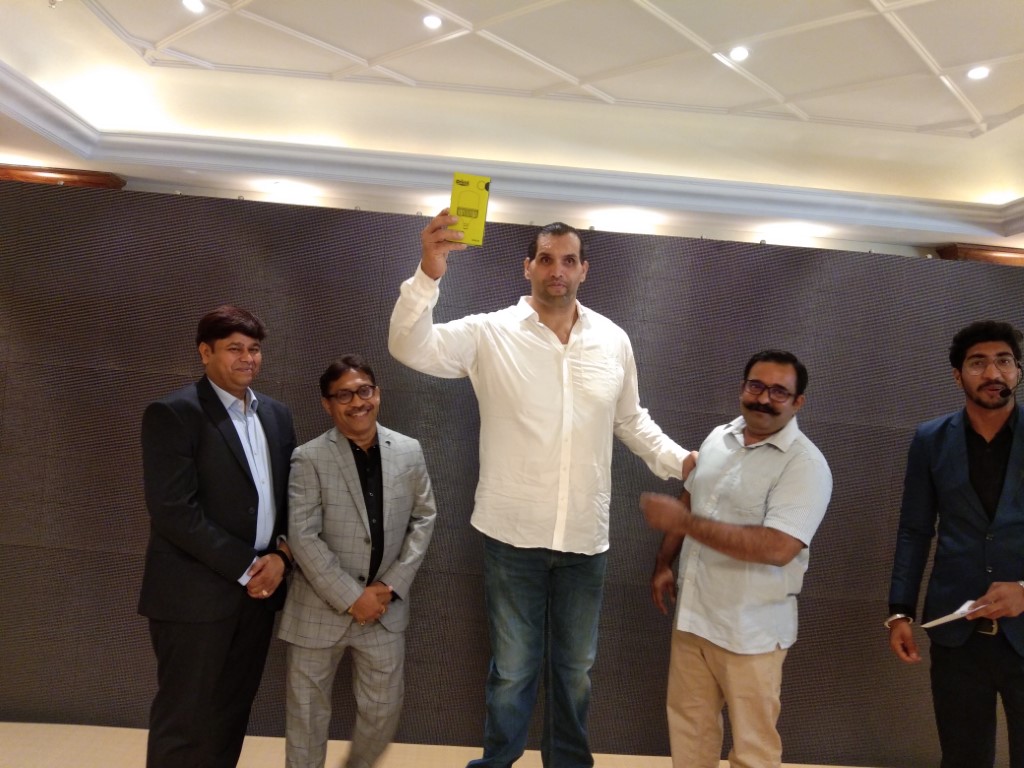 Jayanta Group Kolkata Base JL Pvt Ltd today organized a Dealer and Distributor Meet 2019 in Gorakhpur, in which especially the main celebrity was present at the international celebrity Great Khali.

 Jayantha Group's Director Shri Subroto Das told that in the field of lighting we are celebrating 52 V anniversary. Under this, expanding it in north India, the led light has to reach every common people.
We have modernized our lighting plant in Kolkata and have produced 300 million liters due to its quality.
Because of which, our brand orientation has also been rewarded by our Highness President many times.

Director of Innovation of Manish Gupta Jayantha Group said that the priority of our company is that we bring our products to the market by checking their products before reaching the public. Orient LED light gives more light on less electricity. More runs than other companies.

Today, we are rolling out more than 200 light markets, which is made with a reasonable rate and work-power technology.

We have expanded the capacity of production under the Mission in India campaign

Our company is also providing new opportunities for employment to the youth along with its expansion.
During the dealers and distributorship, the dealers who took the target in the Jayantha Group gave the opportunity to go abroad and they were given the coupons of the trip only on the spot, as well as the dealers giving good performance in the market, were honored.