Jeep® Brand Expands Sales and Service Footprint in Punjab: Iconic SUV manufacturer Jeep, today, increased its sales and service network by inaugurating two new brand showrooms in Punjab. Both Jeep brand showrooms, a 3S facility in Jalandhar and a 1S facility in Ludhiana are operated by Landmark Lifestyle Cars Pvt. Ltd.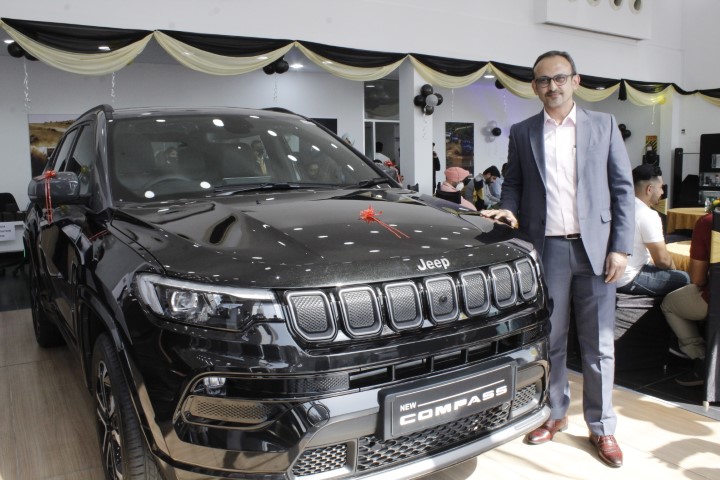 Landmark Jeep in Jalandhar, located near Haveli on GT Road, is spread across 5750 square-feet and has a large 3750 square feet of display area for four cars. Landmark Jeep in Ludhiana, located near Mittal Kaanta on GT Road, is 5008 square feet facility with a 3432 square feet area for a four car display. 
With this, Brand Jeep now has three sales and service outlets in Punjab, including a 3S facility in Mohali. 
Inaugurating the Jeep Brand showrooms in Jalandhar and Ludhiana, Nipun Mahajan – Head of Jeep India said, "With new showrooms in Jalandhar and Ludhiana brand Jeep will have increased presence in Punjab, a vital SUV market for us. We are working closely with our dealer partners, Landmark Lifestyle Cars, to reach out to larger customer base in Punjab. With these two new sales and service facilities, we have opened four new showrooms including one in Chennai and one in Noida, in a span of 15 days. Jeep has recorded an impressive 144% year-on-year growth, this year. The locally-assembled Jeep Wrangler and the made-in-India Jeep Compass have shown remarkable retail performance in the premium SUV segments. We will continue our positive momentum of 2021 and continue to increase our distribution network, which will play a significant role when we launch new SUVs in premium segments, in 2022." 
The award-winning SUV brand clocked 13% increase in growth in September 2021 over the previous month and is on a great momentum. This festive season, Jeep Financial Services is offering a more attractive EMI of INR 21,111 for customers aspiring to buy a Jeep Compass. Brand Jeep's financial offers have been especially popular with new Jeep buyers, this year, and have proven instrumental in the healthy progression of sales in the previous two quarters. 
Brand Jeep now has over 65 sales and service outlets across India, including the recently inaugurated 3S facility in Chennai and another new Jeep Connect facility in Noida.  
Jeep India has been actively engaging its customers and local communities in spreading the positive word about its brand and DNA across the country by organizing adventure driving experiences like Jeep Trails (for Jeep SUV owners) and Camp Jeep (for prospects). These two initiatives are also undertaken by Jeep brand dealers across the country across multiple locations. 
Jeep India recently launched its flagship CSR initiative called Mission One Earth under which 1500 kilograms of plastic waste was collected by Jeep SUV owners and local communities in the Ladakh Himalayan range. This plastic waste will be recycled in reverse vending machines and will be converted into environment-friendly Jeep merchandise, which will be sent to people who have contributed to reducing the plastic waste.  
Jeep India plans to spread the message of Responsible Adventure to every part of the country through its Dealer network and 50,000-plus customer base. Therefore, in the coming months, every Jeep dealership in India, including those in Tamil Nadu, will have an element of Mission One Earth that will help spread the message.