Jio and Star India in five-year deal for cricket telecast on JioTV : Jio, the world's largest mobile data network, announced a 5 year partnership with India's leading broadcaster, Star India to unleash a new era in sports entertainment. Jio and Star will make all televised India-cricket matches available to users of JioTV and Hotstar in India. Reliance Industries Limited signed an agreement in this regard with Star India Pvt Ltd.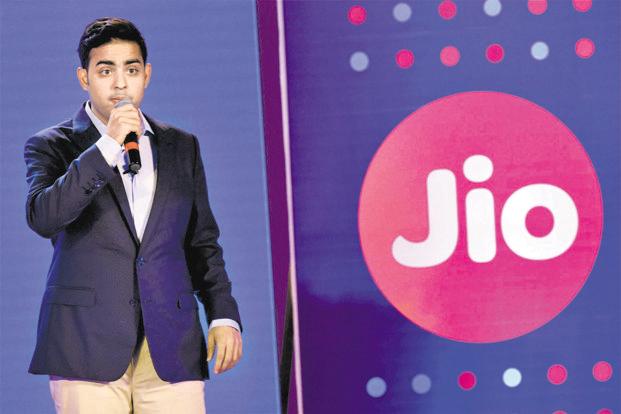 Not just this, for the first time ever, cricket production, a streaming platform and a high-speed data network has come together to deliver the best of cricketing content with connectivity to benefit the Indian consumers.
Also Read : Hotstar Live Cricket Streaming: India vs Sri Lanka, 3rd ODI Match Scores Ball by Ball
Jio, Star Deal Main Features
Jio to provide India-Cricket content to all Jio users on JioTV platform
Signs partnership with Star
This 5 year partnership will redefine Cricket viewership and engagement, through the best cricketing content,
Best in class Internet and interactivity on Mobile
This is the first time cricket production, a streaming platform and a high-speed network will be tightly integrated
To take consumers closest to the game on their mobiles
Jio, Star Deal will cover:
T20
One Day Internationals (ODI)
International Test Cricket
Premier Domestic Competitions of the BCCI
Jio and Star have been instrumental in leading many such disruptive initiatives, where it has put the consumer in the centre of innovation.
"Jio continues to bring the most exclusive content to its users, this time around through the JioTV app. Cricket is not just played, its worshipped in India. Every Indian must have access to the best sporting events as well as quality and affordable bandwidth to consume the content. With this partnership, we intend to address both these objectives of providing the best sporting content with the best digital infrastructure to the Jio users. Jio promises to and will continue to bring a superlative customer experience in the areas of sports, AR, VR, Immersive viewing and more in the coming days," said Mr. Akash Ambani, Director, Jio.
"Over the last five years, we have re-invented the sports experience in India across screens, both television and digital. Indian cricket under BCCI is one of the most compelling properties in the world and we are excited to apply the same lens of innovation and re-invention to the property that we have applied to other sports in the last few years. And, with a new partner in Reliance Jio, we will have even more opportunities to raise the bar for cricket fans," said Mr. Sanjay Gupta, Managing Director, Star India.
To download JioTV click here : Jio TV