JioCinema Unveils a Galaxy of Superstars for the 2023 TATA IPL: After roping in cricket legend Sachin Tendulkar, India's most celebrated captain MS Dhoni and World No. 1 T20 batsman Suryakumar Yadav to excite and engage viewers, JioCinema today announced a galaxy of superstars on their Expert panel for the 2023 TATA Indian Premier League.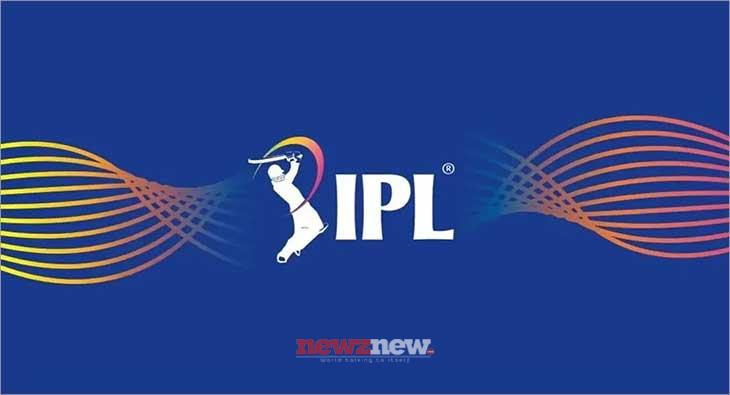 India's favourite sporting carnival will be brought to fans and viewers on JioCinema for free in 12 languages, English, Hindi, Marathi, Gujarati, Bhojpuri, Punjabi, Oriya, Bengali, Tamil, Telugu, Malayalam, and Kannada.
Indian Premier League champions, title-winning mentors, all-time stats leaders and future hall-of-famers like Suresh Raina, Chris Gayle, AB de Villiers, Anil Kumble, Robin Uthappa, RP Singh, Eoin Morgan, Parthiv Patel and Scott Styris will headline JioCinema's star-studded expert panel bringing fans the most comprehensive, immersive, and in-depth coverage of the 2023 edition across 16 feeds. Joining them would be a battery of superstars including Zaheer Khan, Brett Lee, Graeme Smith, Graeme Swann among others.
The panel includes four of top-ten TATA IPL run-getters of all time in Raina (5528), DeVilliers (5162) Gayle (4965), and Robin Uthappa (4952). Gayle and ABD are No. 1 & No. 2 respectively in Most Sixes list of the TATA IPL with Raina at eight and Uthappa at 10. Gayle also wears the crown of highest individual score with his unbeaten 175 and sits atop in the list of most centuries ever in the TATA IPL. Raina and Uthappa also have been part of multiple TATA IPL-winning campaigns.
Kumble and Jhulan Goswami will bring in tales and anecdotes from championship-winning experience, albeit as mentors with Mumbai Indians. IPL winners Patel and Kedar Jadhav will give viewers their insights in Hindi and Marathi respectively.
In Styris, the panel has an expert who's been a champion with multiple franchisees including Deccan Chargers and Chennai Super Kings. One of the world's fastest bowlers ever and championship winner with Kolkata Knight Riders, Lee will be joined by World Cup winning captain Morgan and country mate Swann. Adding further teeth to the line-up will be Smith, commissioner of SA20 and former IPL player and one of the world's most respected leaders the game has ever seen.
"The grand assortment of experts and record number of feeds for the TATA IPL this year lends to our commitment to present the league like never before. They will bring viewers all things around the league, sport and beyond in one place, making JioCinema a one-stop shop for their favourite sports extravaganza," said Viacom18 Sports Head of Content Siddharth Sharma. "Fans are at the heart of our offerings and this panel will enhance the rich and engaging experience that JioCinema offers, reflecting the excitement and passion of this world-class event."
Giving viewers a new way to enjoy their favourite sport, IPL's Official Digital Streaming Partner will offer four additional feeds including the The Insiders feed, Lifestyle feed, Fantasy feed and Fanzone feed.
The Insiders feed is built on JioCinema's core proposition of making the TATA IPL's entertainment more accessible to viewers by giving them a peek into unheard tales, anecdotes, and conversations from dressing rooms, narrated by JioCinema's iconic empaneled experts who until recently rubbed shoulders with current players across different teams. Fans will be able to step into the heads of players from the expert's viewpoint and understand the thought process behind the gameplay as the live action unfolds on screen.
Fantasy feed will offer a selection of top fantasy experts to provide the latest fantasy information during live coverage of the match. Fan feed will pit fans and fan groups of each TATA IPL teams against each other before and during a live match giving viewers a taste of being true blue fans of their favourite teams.
Lifestyle feed will take fans through the world of IPL beyond the sport, through the eyes of personalities from different walks of life headlined by Sania Mirza with Anjum Chopra and Reema Malhotra among others. This feed will present quintessential TATA IPL action, albeit with a completely new flavour, that is expected to draw first-time viewers and magnify the league's viewership.
In their bid to take the TATA IPL to the farthest corners of the country, fans will enjoy their favourite sporting extravaganza on JioCinema in 12 languages headlined by RP Singh (Hindi), Jhulan Goswami (Bengali), Kedar Jadhav (Marathi), Debashis Mohanty (Oriya), Venkatesh Prasad (Kannada), Sarandeep Singh (Punjabi), Manpreet Juneja (Gujarati), Sachin Baby (Malayalam), Hanuma Vihari (Telugu), Abhinav Mukund (Tamil), Mohammad Saif (Bhojpuri).
JioCinema, available to Jio, Airtel, Vi, BSNL and all other subscribers for free, registered record-breaking numbers at the end of the first edition of the TATA Women's Premier League.
Viewers can continue to watch their preferred sports by downloading JioCinema (iOS & Android). For the latest updates, news, scores, and videos, fans can follow Sports18 on Facebook, Instagram, Twitter and YouTube and JioCinema on Facebook, Instagram, Twitter and YouTube.
Panel
Language
Names
English
Chris Gayle, AB de Villiers, Eoin Morgan, Brett Lee, Graeme Swann, Graeme Smith, Scott Styris, Sanjana Ganesan, Supriya Singh, Suhail Chandok
Hindi
Owais Shah, Zaheer Khan, Suresh Raina, Anil Kumble, Robin Uthappa, Parthiv Patel, RP Singh, Pragyan Ojha, Aakash Chopra, Nikhil Chopra, Saba Karim, Anant Tyagi, Ridhima Pathak, Surbhi Vaid, Glen Saldhana
Marathi
Kedar Jadhav, Dhawal Kulkarni, Kiran More, Siddesh Lad, Prasanna Sant, Chaitanya Sant, Kunal Date, Vikat Patil, Poorvi Bhave
Gujarati
Manpreet Juneja, Vrijesh Hirjee, Rakesh Patel, Bhargav Bhatt, Nishat Mehta, Shreyum Mehta, Karan Mehta, Aseem
Bhojpuri
Mohd Saif, Shivam Singh, Satya Prakash, Gulam Hussain, Saurabh Verma,

Kunal Aditya Singh, Vishal Aditya Singh, Sneh Upadhyay, Dimpal Singh

Bengali
Jhulan Goswami, Laxmi Ratan Shukla, Saurashish Lahiri, Subhomoy Das, Shreevats Goswami, Sanjeeb Mukherjee, Saradindu Mukherjee, Anindya Sengupta, Shaheb
Oriya
Debashish Mohanty, Basanta Mohanty, Rashmi Ranjan Parida, Biplab Samantray, Gourab Panda, Loriya Mohanty, Shovna Mishra
Malayalam
Sachin Baby, Rohan Prem, Sony Cheruvathur, VA Jagadeesh, Mohd Rafiq,
Aju John Thomas, Renu Joseph, Sithara, Binoy
Kannada
Venkatesh Prasad, S Aravind, Amit Verma, Veda Krishnamurthy, H Sharath,

Sujay Shastry, Deepak Chougle, Raghavendra Raj, Sumanth Bhat, Reena D'souza, Hitha Chandrasekar, Ankita Amar

Tamil
Abhinav Mukund, R Sridhar, Vidyut Sivaramakrishnan, Baba Aprajith,
Baba Indrajith, Anirudha Srikanth, KB Arun Karthik, Sudhir Srinivasan, Bagawati Prasad, Sanjay Paul, Sreenivasan Radhakrishnan, Sameena Anwar,

Gayathri Suresh

Telugu
Hanuma Vihari, Venkatapathy Raju, Akshath Reddy, DB Ravi Teja, Sandeep Bavanaka, Kalyan Kollarapu, RJ Hemanth, Jyothi Ramana, Pratyusha,

Gnaneswari

Punjabi
Sarandeep Singh, Rahul Sharma, VRV Singh, Reetinder Singh Sodhi, Sunil Taneja, Atul Wassan, Gurjeet Singh, Palak Sharma