newznew (S A S Nagar) : JLPL Group, a leader  in the real estate development has announced the launch of its new venture, Jay Ell Healthcare Pvt. Ltd. Starting with gynecological segment , it would gradually add other therapies  in its portfolio. Its products have been launched in the northern states comprising of Delhi, Haryana, Punjab, Himachal Pradesh , Jammu & Kashmir and Rajasthan. Fairly soon , the company plans to market its products across the country.
All its products would be bench marked against the best in their categories globally. The quality and regulatory compliances put in practice by them, would enable the company to markets its products in developing and developed markets. The company has built technological and marketing expertise by drawing talent from multinational companies.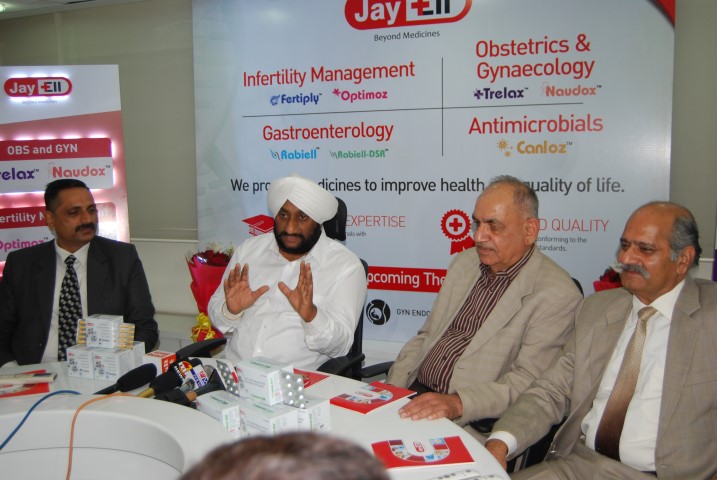 The brand JLPL has earned the trust of its customers, associates, employees and financial institutions over last two decades. The company hopes to replicate the same trust in its new enterprise.  The company has a medical panel comprising of eminent gynecologists.  The products selection is based on their advice and guidance. While the initial focus is on infertility products, there are plans to add other  products  in the gynecology segment..
Speaking on the occasion, Mr. K.L Khurana , Business Head, Jay Ell Healthcare said, "We are happy to announce the launch of Jay Ell Healthcare in India. At Jay Ell Healthcare , we strive  to provide world class buy anticonvulsants medicines to our consumers. Our quality systems ensure consisting high quality products batch after batch. We are backing our products with medical rationale and product expertise. A net work of distributors, wholesalers and retailers has been established in our target markets.
In the initial launch the following products have been included. Other products would follow.
Trelax – It controls excessive blood loss and pain during menstruation with or without fibroids .
Naudox –World's most studied combination drug with unmatched efficacy in the management of pregnancy induced nausea and vomiting.
Fertiply – Formulation designed with recommended therapeutic dose of Astaxanthine, CO-Q 10, L-Carnitine, Lycopene and Zinc
Optimoz – Ideal formulation to treat infertility associated with PCOS ,menstrual irregularities, insulin resistance and metabolic disturbances.
Rabiell – A  trusted  PPI in the management of acid peptic disorder with the fastest onset of action
Rabiell DSR – Completely resolves symptoms of GERD with the right combination of Rabeprazole and Domperidone with immediate and sustained release.