Jamia Millia Islamia (JMI) University will declare the result of it's Bachelor of Technology (B.Tech) entrance examination 2017 here at 11 am, as per an official notice.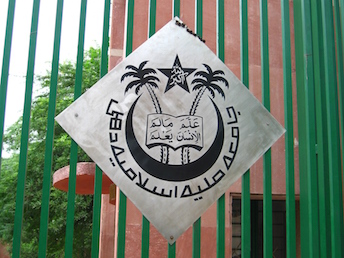 Jamia Millia Islamia (JMI) University will now declare the list of selected candidates for the B.Tech course on July 03, 2017. Earlier the university was supposed to declare the list on June 30, 2017, but, due to some unavoidable reasons the results got delayed. Along with the results the list of the wait listed candidates will also be declared. It is to be noted here, that from this year onwards JMI will offer admission in its B.tech course on the basis of JEE Mains. This means that the university has done away with its entrance test.
However, in addition to appearing in JEE main exam, the candidates were required to submit an online admission form of Jamia Millia Islamia from 10 December 2016, to March 03, 2017 which was later extended to March 11, 2017. And the candidates who have appeared in JEE Main and submitted the online admission form of Jamia will ONLY be considered for admission to B. Tech. & B. Arch. programmes. Candidates seeking admission to JMI's B.Arch programs must appear in JEE Main 2017 Paper-2 examination.
B. Tech & B. Arch is four years full-time programs offered by Faculty of Engineering and Technology under Jamia Millia Islamia University. The following are the JMI B. Tech & B. Arch programs with total intake: B.Tech. (Civil Engineering)- 70 seats, B.Tech. (Computer Engineering)- 70 seats, B.Tech. (Electrical Engineering)- 70 seats, B.Tech (Electronics & Communication Engineering)- 70 seats, B.Tech. (Mechanical Engineering)- 70 seats and B.Arch – 40 seats.
Jamia Millia Islamia is one of the top 5 public central universities located in New Delhi, India and the University offers various undergraduate, graduate, and postgraduate courses. For the academic session2017-18 more than 1,50,000 applications were received by the Jamia Islamia University for admissions to its undergraduate, postgraduate and diploma certificate courses. Of the total number of applicants, 15,000 sat for tests at centres outside the capital.
In the recent press release issued by the university Office of Controller of Examinations (CoE) of JMI said that it has issued scorecards to all the candidates who appeared in admission tests for various courses on offer for this academic session. The scorecards have been issued on the pattern of JEE MAINS, NEET and other national admission tests making the varsity's admission procedure highly efficient and transparent, setting new standards as far as admissions to Central universities are concerned, added the statement.