Jawaharlal Nehru Technological University, Hyderabad has declared 1-2 B.Tech results. JNTUH results of R16 B.Tech course and 1st year B.Pharmacy supplementary results of R07, R09, R13, R15 courses have been officially declared at jntuhresults.in.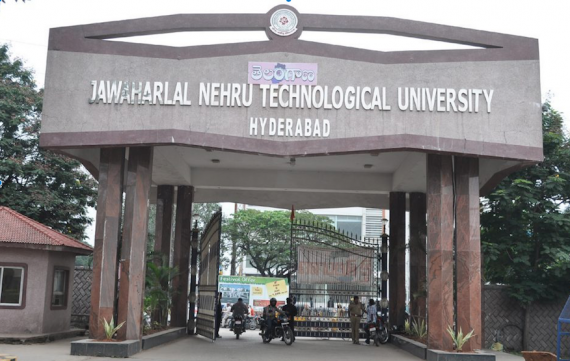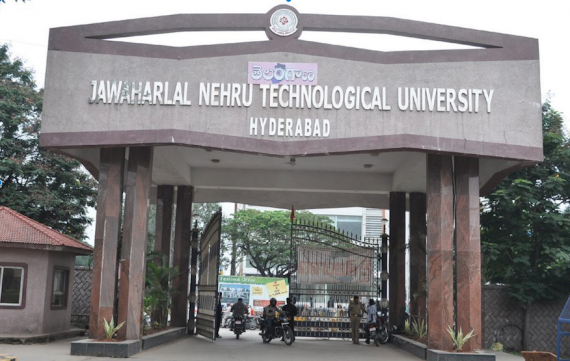 Previous JNTUH results: JNTUH results 2017, JNTUH 2-2 results of R15, R13, R09 have been announced now. Jawaharlal Nehru Technological University Hyderabad (JNTUH) has uploaded JNTUH results on www.jntuhresults.in for the students.
Jawaharlal Nehru Technological University, Hyderabad, commonly referred as JNTUH has declared its 2-2 results for B.Tech program today on July 13. The students who had appeared for the regular exams under R15/ R13/ R09 scheme can now check JNTUH 2-2 results. JNTU Hyderabad had also announced 3-2 placed the results on July 12, yesterday and the result remains available online for the students at jntuhresults.in. Check JNTUH 2-2 results at jntuhresults.in.
Update at 9.30 pm, July 13, 2017: JNTUH 2-2 results have been announced today by the Jawaharlal Nehru Technological University, Hyderabad. Students can access JNTUH results from the official website jntuhresults.in.
#Update: JNTUH results for 2nd semester B.Tech has been announced by the University. Students can check JNTUH 3 2 results from official portal jntuhresults.in
JNTUH results are officially announced at the varsity's results portal jntuhresults.in and just recently, the 2nd semester B.Tech results have been announced by the University. Prior to this, the recounting/ revaluation results of 1st semester exams were announced by the University on 22nd June. The students should immediately check the JNTUH 3-2 results from the portal and check their result status. The University has set 19th July as the last date for submitting application for recounting/ revaluation. Those not satisfied with the results can apply for RC/ RV.
Established as the first Technological University in the Country in the year 1972, the University was restructured into 4 different Universities by the Government. JNTU Hyderabad has 4 Constituent Engineering Colleges and 15 other constituent units on Hyderabad campus. It offers B.Tech program in 24 disciplines, along with other courses such as B.Pharm, M.Pharm, M.Tech program in 68 disciplines, M.Sc., MCA, MBA, double degree programs, M.Phil & Ph.D. in multiple disciplines.
JNTUH has over 423 affiliated colleges wherein 3.5+ lakh students are enrolled. The Varsity holds exams for all its affiliated colleges and announces results through a centralised system. The University results are placed online at a specific portal (jntuhresults.in) wherein at least three separate systems have been set up so as to handle the overload. So far, the University results website is working fine and the students will not face any difficulty in accessing JNTUH 3-2 results.
To check JNTUH results, the students will have to first visit the results portal and then click on Server I. On the left side, the list of the results published so far is displayed and JNTUH 3-2 results can be found at the first spot in it. Under the section 'B.Tech Examination Results', 2nd sem results can be checked as per the Scheme – R13, R09, R07. Once the relative link is open, the students can check their respective result by providing hall ticket number, date of birth & entering the captcha code provided there.
Kindly note that the last date for recounting or revaluation is July 19.
JNTUH 3 2 results can be accessed at jntuhresults.in