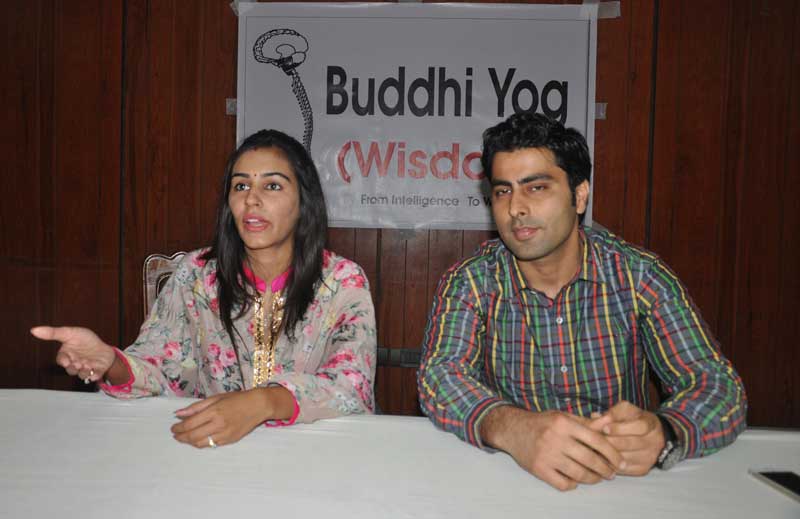 NewZNew (Chandigarh) : Punita Bashamboo Verma, who is presently posted as Judge, Kurukshetra has conceptualized and written a documentary Buddhiyog(Wisdom), on the essence of the great Ancient Indian Scripture : 'Srimad Bhagavad Geeta'.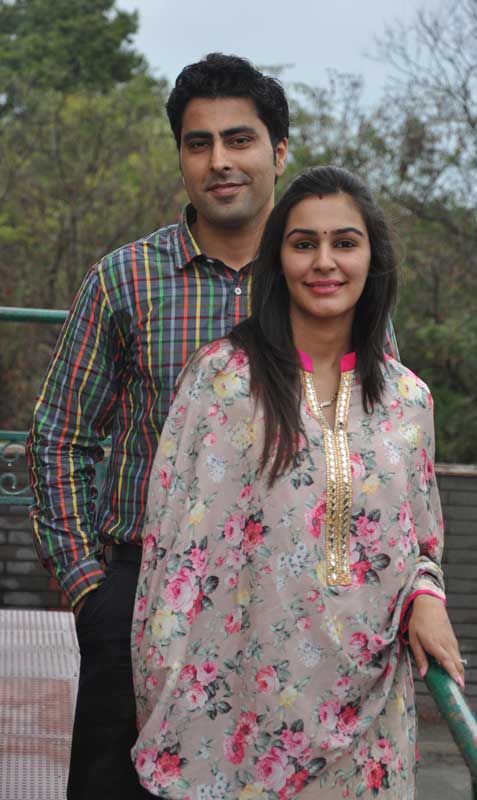 Gifted a 'Geeta' which she read, Puneeta imbibed teachings of the same which changed her life for the better. "Kurukshetra was the place where Lord Krishna imparted divine knowledge to all humans & I am currently posted at Kurukshetra as Civil Judge. I got encouragement from this land of 'Mahabharata'; which further motivated me to share the gist of Geeta with youngsters. I thought the youth can be reached well through a short documentary as well as the internet." Said Punita.
Punita then prepared the script of the 10-minute documentary and shared it with her husband Aniket Verma. The duo got together to produce the documentary 'Wisdom'. The documentary explains in a simple way by use of an effective voice over and graphics how anyone can gain 'Wisdom'. A special preview of the Documentary was held for the media at Chandigarh in a formal launch event of the same.
"I have tried to simply explain what the 'Geeta' taught us for the benefit of the younger generation, who do not have the time or the inclination to unravel the essence of this great treatise. In reality what the documentary tells all of us to do is to go from the level of Intelligence, which is just collection of data by the mind to the level of 'Wisdom'. This transformation in a human being, will gradually lead to life improvement." Explains Punita.
The documentary has been made under Wisdom House Productions. It was also announced that Wisdom Production House has made a platform www.wisdomhouse.in for all those who are thriving to be successful, peaceful and want to have a joyous life. The website will offer advice by experts who are scientists, practical spiritual leaders, psychologists etc to manage your life better for greater happiness, good health & stress free existence.
"The documentary as well as the internet portal is inspired by the famous conversation in 1893 between Swami Vivekananda & Jamshedji Tata. The legends talked about both Science & Spiritualism and the need for both these aspects in life.'Wisdom' teaches one to know himself. The documentary in a way reflects the lifestyle of successful people who have not only succeeded in materialistic ways, but also at the same time are content, happy and leading a very peaceful life. The documentary gives us a reason to emulate them." Said Aniket Verma, Producer.
The documentary launched today will also help in making people more aware about spending  energy consciously. The producers' announced that Wisdom House will make more Audios & Videos on each of the 18 chapters of 'Geeta', which will be shared on a regular basis with the people who want to improve the way they live through the online portal. "The first step towards attaining 'Wisdom' is daily 5 minutes introspection." Signs off Punita