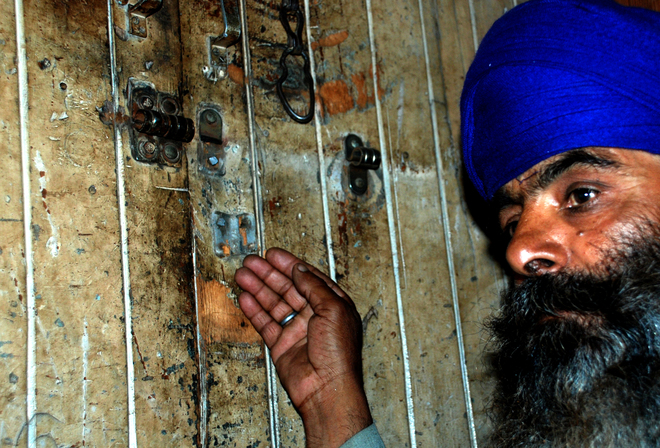 NewZNew (Panchkula) : A gold-plated finial (kalas) worth Rs 15 lakh was stolen from a room in the basement of Nada Sahib Gurdwara in the wee hours today. The finial, made of 0.75 kg of gold and 14 kg of bronze, was to be fixed on the dome shortly and had been kept in the room.
There are 15 more rooms in the basement where sevadars were sleeping. At 3.15 am, a sevadar, Makhhan Singh, came to offer tea to the other sevadars when he noticed the door lying open and found both locks broken. No CCTV cameras were installed in the area where the theft took place.
The police found a rod upstairs which, they believe, was used for breaking the two locks. "Four finials had already being fixed on four domes while the one that was stolen was yet to be fixed," said the in charge of the gurdwara, Baba Sukha Singh. For the purpose of donations, the kalas was taken into the sanctum sanctorum.
After taking out the day's donation, it was kept in a locked room in the basement. "Last night at 9 pm, sevadar Sukhchaen covered the kalas in a cloth and kept it in the room. He locked the room. Two children were sleeping in the adjacent room," said the SHO of the Chandimandir police station, Inspector Arvind Kumar. Sixteen sevadars were sleeping in the area.
He said, "The role of an insider cannot be ruled out." Rod may provide some clues Construction work was going on near the gurdwara. The rod found near the theft spot appeared to have been used by somebody involved in construction. The police are questioning all sevadars.