Kalyan Jewellers signs Wamiqa Gabbi as regional ambassador & influencer for Punjab: Kalyan Jewellers has announced the appointment of actor Wamiqa Gabbi as its regional ambassador and influencer for the state of Punjab.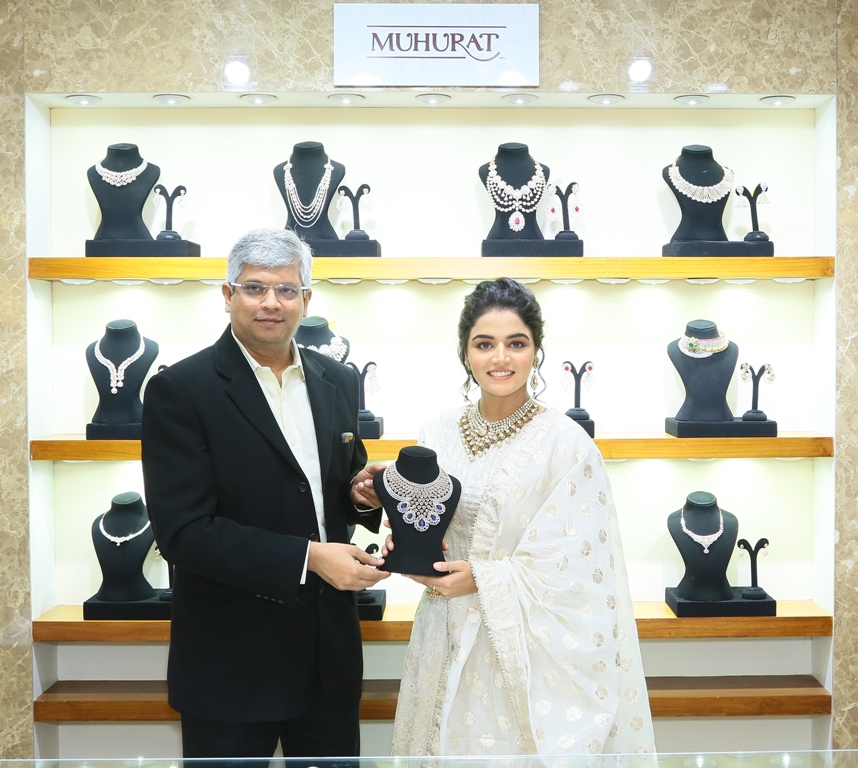 The actor will be the face of Kalyan Jewellers' hyper-localised campaigns and promotions in the state.
Sanjay Raghuraman, Chief Operating Officer, Kalyan Jewellers said, "We are happy to have Wamiqa Gabbi as our regional ambassador and influencer for Punjab – she has set her own path with sheer hard work, akin to Kalyan's growth trajectory. We have aggressive plans for Punjab, and it is one of our key markets. We will also be expanding our product line, especially the hype-local wedding jewellery brand Muhurat.  Wamiqa is just the right person to help connect with the millennial audiences and create continued resonance for the brand.''
Wamiqa Gabbi will also be a part of Kalyan Jewellers' customer engagement initiatives across its showrooms in Punjab. The Punjabi actor will predominantly feature in the company's hyper local communication campaigns aimed at the tech-savvy, digitally active millennial audience.
Wamiqa said "Kalyan Jewellers is an iconic brand and I'm really excited and thrilled about my association. I look forward to working closely with the brand and being a part of their regional campaigns. Kalyan's communication has in the past taken me to their showrooms, and I have been a loyal customer of the brand. Like every Punjabi girl, I love diamonds jewellery and I can't wait to have mine custom made at Kalyan Jewellers."
Wamiqa will feature in Kalyan's campaigns starting with the new season. Bollywood celebrities Amitabh Bachchan, Jaya Bachchan, Katrina Kaif and Shweta Bachchan Nanda who are the face to the brand globally will continue to be part of Kalyan's larger communication, while the Southern regional ambassadors Prabhu (Tamil Nadu), Nagarjuna (Andhra Pradesh & Telangana), Shivraj Kumar (Karnataka) and Manju Warrier (Kerala), will continue to be seen in state specific campaigns.
The jewellery brand has consistently expanded its footprint across India by launching new showrooms in states like Bihar, Jharkhand, West Bengal, Assam and Chhattisgarh in the financial year 2018-19. It has also established a strong presence in West Asia in UAE, Kuwait, Qatar and Oman. As on today, the company has a distribution network of 137 large format showrooms as well as a network of 650 My Kalyan customer service outlets.
Know More About Kalyan Jewellers:
Headquartered in Thrissur in the state of Kerala, Kalyan Jewellers is one of the largest jewellery manufacturers and distributors in India. The company draws from its strong roots of over a century in the business of textile trading, distribution and wholesaling.
Starting with the first jewellery showroom in 1993, Kalyan Jewellers has enjoyed a long-standing presence in the Indian market for over two decades.  It has set industry benchmarks in quality, transparency, pricing and innovation.
Kalyan offers an array of traditional and contemporary jewellery designs in gold, diamonds and precious stones catering to the distinct needs of the customers. Kalyan Jewellers has now grown to 137 showrooms across India and West Asia.