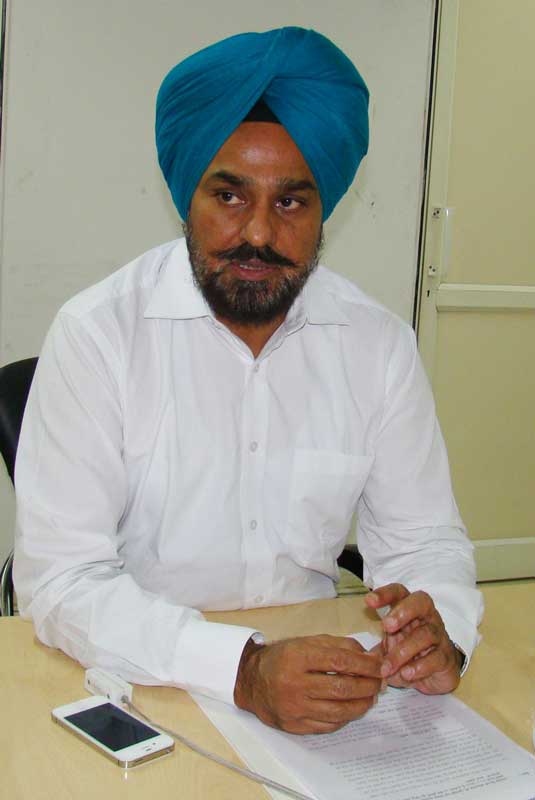 NewZNew (S A S Nagar) : The Kandi area shall be given a green look so as to make it environment friendly and for this purpose 12 lakh trees will be planted this year. The saplings shall be provided free of cost by the State Forest Department and they will constitute high quality species like- Khair, Taahli, Kikar, Dek, Eucalyptus, Mango and Jamun.
This was disclosed by Deputy Commissioner Tejinder Pal Singh Sidhu while presiding over a meeting of the eminent residents of villages falling in  forest, revenue department and kandi areas.
The Deputy Commissioner said that a systematic and well planned campaign shall be run which will be supervised by Additional Deputy Commissioner, S.A.S. Nagar. He instructed the officials of forest department to prepare a plan in advance in co-ordination with the people and B.D.P.O.s to plant trees in kandi areas. He also instructed the officials to focus on finding the places where exists the scope of planting maximum number of trees. He also informed that siswan dam is being developed by the state government as tourist hub.
He said that the state government has given priority to the development of kandi areas. Giving further information, the Deputy Commissioner said that watershed committees shall be formed in the villages falling under kandi areas and separate committees will be constituted for each village. He conveyed that in order to prevent soil erosion and provide irrigation facilities to the farmers, detailed plans will be chalked out in consultation with the people and implemented.
The Deputy Commissioner also informed that no encroachments shall be allowed on government lands and revenue and forest departments will take strict action against encroachers.
On this occasion, the The Deputy Commissioner exhorted the officials of forest department to not trouble the people unnecessarily instead work in tandem with them to develop kandi area as green hub. He also said that this campaign of planting trees should not only be limited to mere planting of trees but its scope should be widened to their maintenance also. The issue of forming forest protection committees at village level was also deliberated upon in the meeting.