DAV College Alumni Association and Jammu Kashmir study centre, Chandigarh Chapter celeberated the 'Kargil Vijay Divas: A tribute to our real Heroes' in the DAV College, Chandigarh.  Principal Dr. B.C. Josan welcomed the Dignitaries.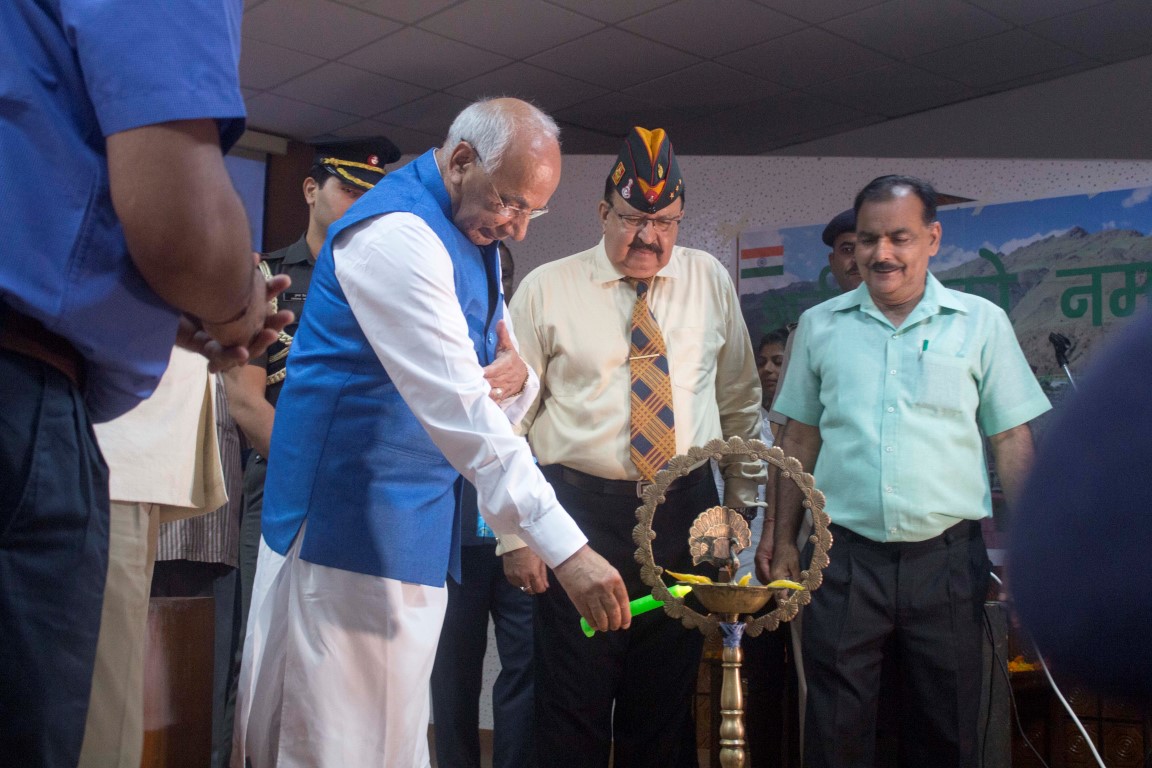 Haryana Governor Prof Kaptan Singh Solanki today said Kargil battle remains a symbol of India's strength and will to survive as a mighty country. Never in its entire history has India attacked any nation to for territorial gains. When Lord Rama defeated Ravana he did not assume the throne but gave it to Vibhishana, similarly when India liberated Bangladesh it did not annex the territory but and anointed Shaikh Mujib as its lawful democratic ruler.
Addressing the gathering on the occasion of Kargil Vijay Divas celebration organised by Jammu Kashmir Study Centre (JKSC) and DAV College Alumni Association here he said while India does not covet other nations territory, in Kargil it proved that it has the capacity and the will to defend its territory at all cost. This, he said, has to be understood by our Chinese neighbor too. He stressed the need to inculcate a sense of patriotism in the young generations of India and lauded DAV College for its efforts in this direction.
He along with two senior Generals of Indian Army and Jammu Kashmir Study Centre Padmashri Jawahar Lal Kaul honored the families of four martyrs – Major Sandeep Sagar, Major Navneet Vats, Major Rajiv Sandhu and Capt. Tushar Mahajan – on this occasion.
Former Northern Army Commander Lt Gen (Ret) BS Jaswal and Former Western Army Commander Lt Gen (Ret) KJ Singh addressed the gathering. Gen Jaswal narrated the acts of bravery of our jawans and officers and underscored the Indian Army tradition of officers leading their jawans from front putting their own lives at grave risk. Gen Singh said a nation that does not worship its heroes cannot survive, heroes are not remembered on any special occasion, they must be remembered and honored every day. He lauded the JKSC for reaching out to the people of border areas who live in trying conditions.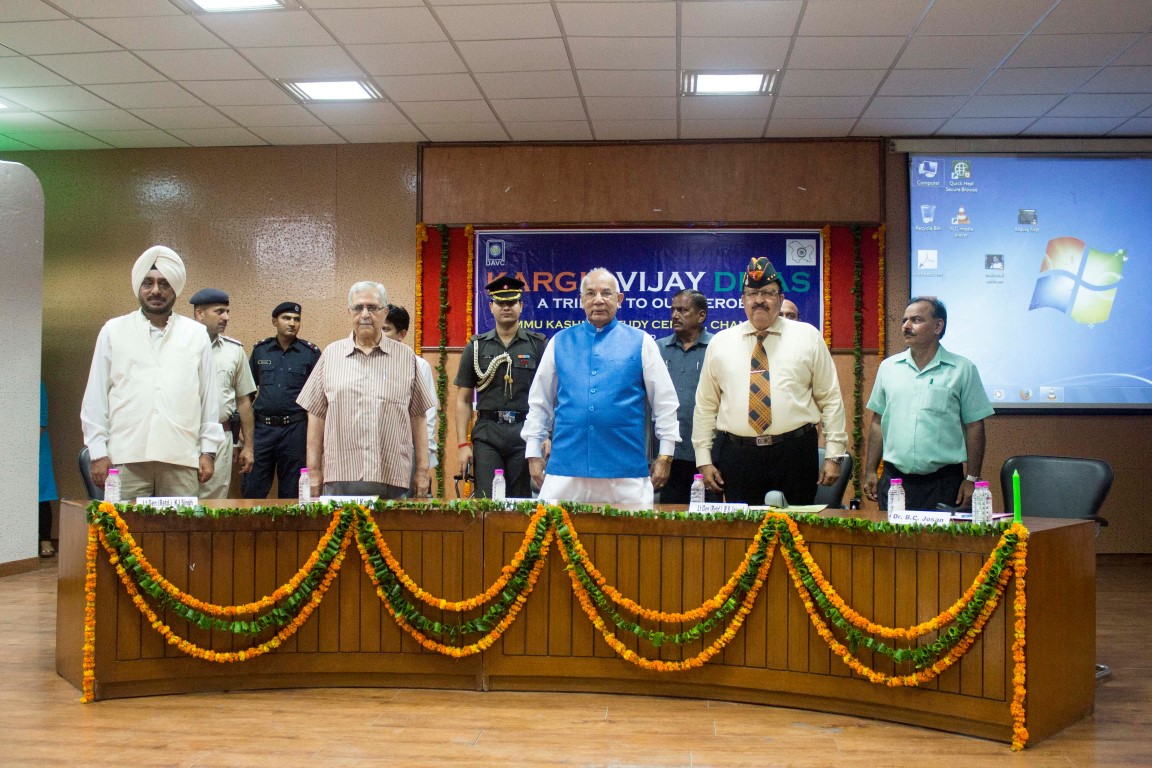 Prof Kaul, who belongs to the area that came under attack during Kargil war, underscored the need for proactive defense strategies to defend our borders and to inculcate a sense of national identity and honour in our young generation.
Students of DAV College presented a dance composition on the theme of glory of motherland to thunderous applause from the audience.
Dr. Jagdish Mehta, Dean, Alumni relations presented vote of thanks and describe the contribution and sacrifice of DAV alumni to protect the nations boundary and preservation of indian culture..