Karvachauth Celebration at Zuri Beauty Academy Chandigarh : Karvachauth is celebrated by Zuri Academy with staff and students today. In Zuri academy, Students applied a full hand beautiful Mehndi Designs.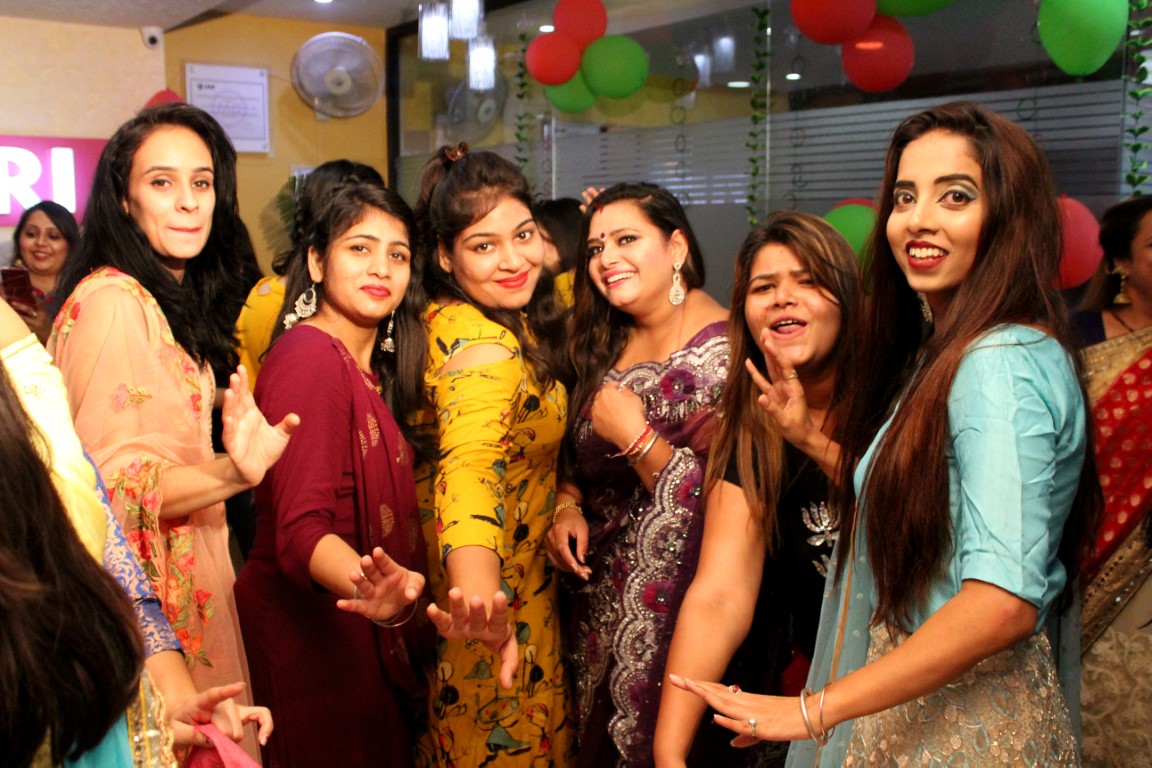 Some students sung beautiful songs and some students performed Dance. All females wear Traditional Dresses with multi-color bangles and they look very pretty on this auspicious  occasion.
There was more than 100 students. The owner of academy gave his best wishes to all. Karvachauth is a one of the beautiful festival celebrated by Hindu women four days after Purnima (a full moon) in the month of Kartika. Karvachauth is an important Indian Festival celebrated by Hindu community of India. On this day, women kept fast for the whole day praying for the longevity of their husband.
Dates differ according to gregorian calendar which is tabular and not based according to constellations. Karva Chauth, like many Hindu festivals, is based on the lunisolar calendar which accounts for all astronomical positions, especially positions of the moon which is used as a marker to calculate important dates.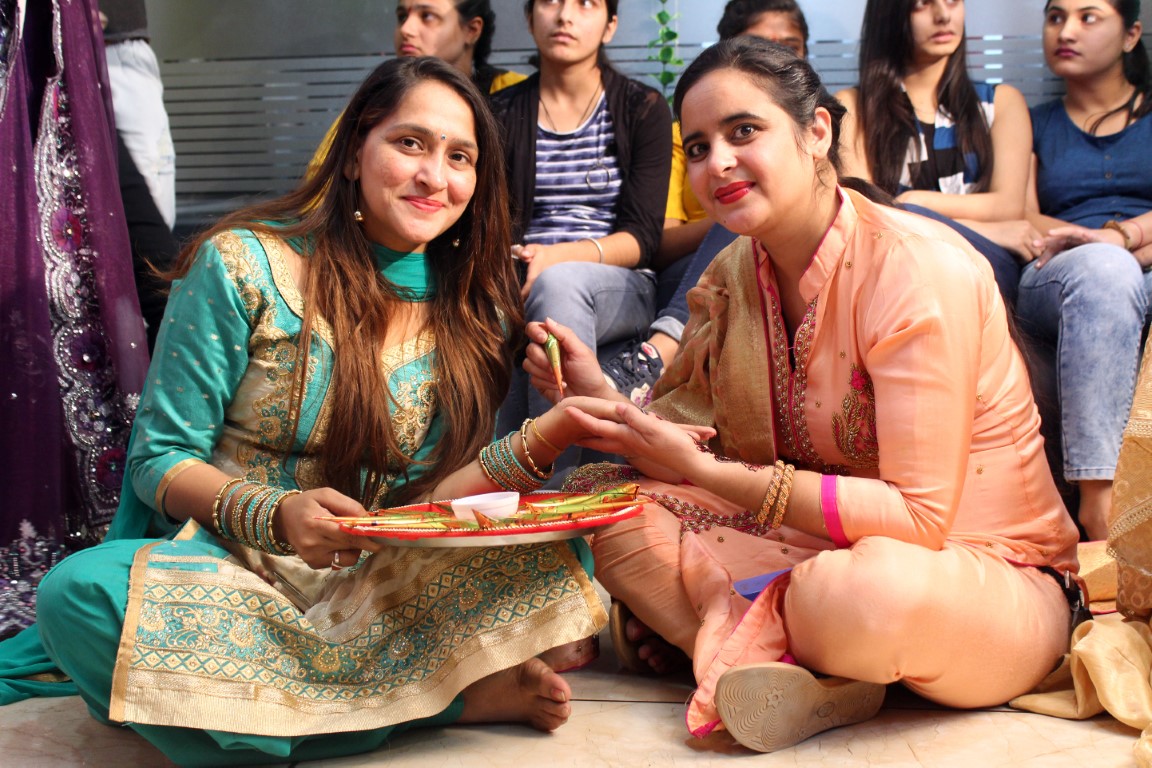 On Karva Chauth women, especially in Northern India, who are married fast from sunrise to moonrise for the safety and longevity of their husbands. The Karva Chauth fast is traditionally celebrated in the states of Rajasthan, Uttar Pradesh, Himachal Pradesh, Haryana, Punjab, Delhi and as Atla Tadde in Andhra Pradesh. The festival falls on the fourth day after the full moon, in the Hindu lunisolar calendar month of Kartik. Sometimes, unmarried women join the fast for their fiancés.