Keep Chronic Back Pain at Bay: Did you know that chronic pain is any long-term pain that continues past the time you should have already recovered from whatever injury plagues you?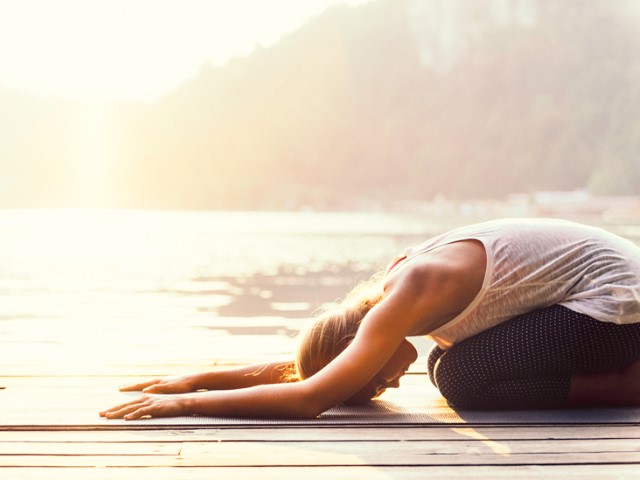 This type of pain can also be associated with any chronic health condition you may experience. However, when the pain gets to the "chronic" stage, it may affect your quality of life.
When experiencing back pain, all you crave is some immediate relief- instantaneous gratification. During these times of distress, you want things like pain tablets, a cold compress, or just some rest to ease the sensation. But, instead, you don't think of long-term solutions!
However, since chronic pain is long-term, you probably should look to solutions that can last for an extended period. You can even work at a mixed approach with back pain solutions- both long- and short-term. Most importantly, identify the underlying cause of your pain so that you can treat it correctly.
Surgery
Performing surgery for chronic back pain relief is probably the last option you should choose. However, once done, the surgery may destabilize your spine. When this instability happens, another procedure can correct it- making that two invasive treatments at once!
The benefit of doing back surgery is that it is a long-term solution to your back pain issues. In addition, it effectively relieves pressure points in the back, resulting in an increased standard of living. Some back surgeries also have short recovery times- like a disc replacement.
Temperature Therapy
Heat and cold therapy help relieve back pain in the short term. For instance, if you fall, the resulting pain and swelling are treated with cold compresses or warm compresses. Chronic pain resulting from a fall is treatable using heat, and cold therapy is for swelling and inflammation. Please note that any pain lasting beyond six weeks (and is recurrent or consistent) is considered chronic pain.
To treat back pain at home, you can use ice immediately after exercising and then use heat approximately twenty-four hours later. This use of hot and cold helps your muscles to relax first and then to heal quickly.
Posture
Poor posture does affect back health. When in the seated position for an extended time, pay special attention to how you sit. Instead of slumping, keep your back upright and relax your shoulders to keep the tension off your spine. Where you struggle to sit upright on your own, utilize a pillow or cushion.
Injections
Your doctor may recommend injection-based treatments for your chronic back pain. This immediate treatment gets applied at the source of the pain. In addition, injection-based treatments are not long-term treatment solutions. However, you can combine it with another treatment type.
Exercise
One common misconception about back pain is that you cannot exercise because of the discomfort. Instead, you are encouraged to keep moving! Your body needs a range of movement to rebuild strength in the back muscles.
Physical activity helps you to improve your back health. Take note of the physical activities you performed before your chronic back pain symptoms. If you cannot do those activities, change or amend them to suit your body's needs.
Physical Therapy
One other great way to rid yourself of back pain is to enroll in physical therapy sessions. A home doctor in Brisbane can help you to arrange sessions to manage your back pain and possibly ease it as well. Manual therapy allows you to move freely by manipulating the way your joints and muscles operate.
Medicine
For some people affected by back pain, they can take over-the-counter medications for relief. However, most of these drugs only provide temporary ease when used on their own. Before taking any pain medication for your chronic pain, have a conversation with your doctor to confirm that the drugs are compatible with your diagnosis.Acupuncture
If you are a traditionalist and prefer non-medical options for treating your pain, you can try acupuncture. Acupuncture is a method of treatment that originated in the East. This treatment uses needles, placed in specific points in your back (at various depths), done by an acupuncturist.
Massage
For temporary relief of back pain, you can get a massage from a masseuse. A massage is a deep-tissue rub-down that loosens your muscles and relieves tension. From this method, you gain extra flexibility.
Many of the options that can ease your back pain do not require extended periods in the hospital. If you make lifestyle changes, sleep well and eat well, you can rid yourself of chronic back pain.
Autobiography
Elizabeth is a renowned leader in the space of Health and Mental Wellness topics. Her work has appeared on more than a dozen influential sites and blogs. Her articles both focus on providing valuable information and an entertaining read that her readers enjoy. More about her work on – ELIZABETHMARKS.me