8 Reasons Why Australia Has Some of The Best Farm Jobs: In many places in the world, agricultural work has a reputation for being undesirable.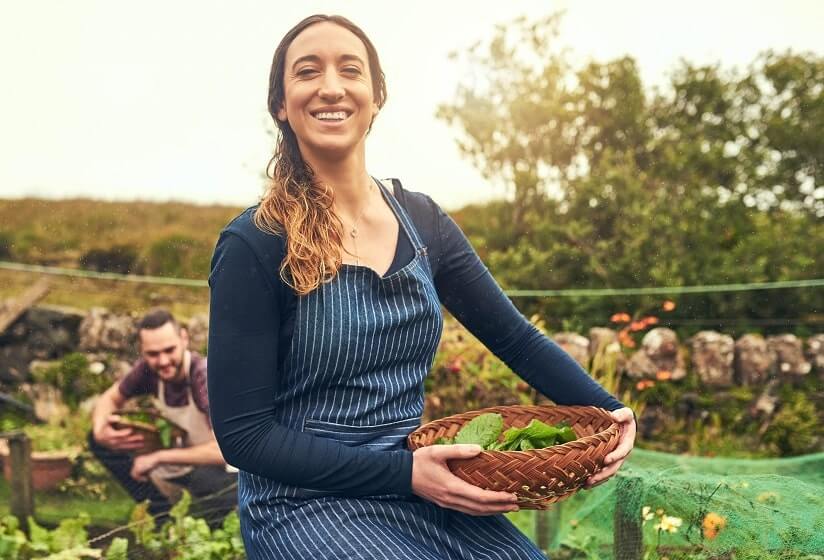 But in Australia, that's not the case. Australia's agricultural industry is one of the most diverse and well-managed anywhere in the world.
And it provides excellent job opportunities for people from all walks of life. It's even a pathway to an extended visa for those who wish to take a working vacation while exploring the wonders of the Australian continent. And this isn't just hyperbole. To prove it, here are 8 reasons why Australia has some of the best farm work in the world.
A Variety of Jobs
In most countries, jobs in agriculture are limited. But that's typically because agriculture requires a great deal of space and resources – and those aren't always easy to come by. But Australia has an abundance of space and resources. That allows it to operate an agricultural sector that's both diverse and multifaceted. And that means that agriculture jobs are plentiful and encompass a variety of skills and workplace settings.
High Workplace Standards
As a highly developed country, Australia sets high workplace standards that govern the treatment of employees all over the country. And those standards extend to the agriculture industry and everyone working in it. Farm employers here have a responsibility to provide a safe and healthy work environment for their workers. And the government does an excellent job of making sure that they do.
Competitive Pay Rates
Another factor that makes farm work in Australia attractive is its relatively high pay rates compared to other countries. To start, Australia has a high minimum wage of $20.33 per hour, which sets the wage floor higher than it is in most other developed nations. And farmworkers here routinely earn above the minimum wage – an average of $22.99 at last count – so they're well-compensated for their labour.
Year-Round Work
Since Australia is so large, its internal climate can vary substantially from region to region. And that means the Australian agricultural industry is busy year-round. It makes it possible for farmworkers to choose a climate that suits them best and move from place to place as seasons change. For outdoor work, that's a major benefit that you won't find almost anywhere else.
Picturesque Settings
For those who've never spent time in Australia, it's difficult to describe the scenery in any other way than to call it stunning. There are natural waterfalls, pristine beaches, massive canyons, and barrier reefs teeming with life. And farm work offers the chance to spend time seeing some of those natural wonders up close for people who may never have had the chance otherwise.
Great Work Hours
Because most agricultural work doesn't follow the typical nine-to-five work schedule, it offers a kind of freedom that most jobs don't provide. In Australia's vineyards, for example, it's common for work to start at 5:30 AM and wrap up at 2 PM. That leaves plenty of time for leisure activities and relaxation. So, if you want to spend the afternoon surfing or hiking, you can do so every day without it interfering with your work.
High Demand for Workers
Australia's agricultural sector is so large, it's always in need of workers. And there's always plenty of work to go around. As of 2020, there was an estimated shortage of 26,000 workers nationwide. That means getting a job on an Australian farm isn't difficult, and the high demand makes it easy to move from place to place and still find work.
Visa Qualifications
For most people wishing to spend an extended length of time in Australia, finding a way to earn money is essential. But the standard tourist visa you'd get when visiting doesn't permit you to work while here. But agricultural work may qualify you for an exception called a working holiday visa. It gives you the right to stay for up to twelve months while working in specific industries – and the agricultural industry is one of them. Plus, you may be able to extend your working holiday visa to allow up to a three-year stay.
The Bottom Line
As you can see, farm work in Australia comes with some benefits that you probably wouldn't find elsewhere. It pays relatively well, jobs are plentiful, and the work is rewarding for a variety of reasons. So, if you're looking for a job, or to find work while you explore Australia on an extended visit – farm work is an excellent option. You'll work hard, but you'll have a great time doing it. And you'll have all of the freedom you need to enjoy everything Australia has to offer.
Autobiography
Eric Reyes is a passionate thought leader having been featured in 50 distinguished online and offline platforms. His passion and knowledge in Finance and Business made him a sought-after contributor providing valuable insights to his readers. You can find him reading a book and discussing current events in his spare time.