Heart diseases in children are diverse and more complicated than in adults and most of these are congenital (being present since birth) burden of congenital heart diseases (CHD) in India is enormous, nearly 180000 children are born with these defects each year in India. Unfortunately majority of children born with heart defects in developing countries do not get the necessary care, leading to high morbidity and mortality.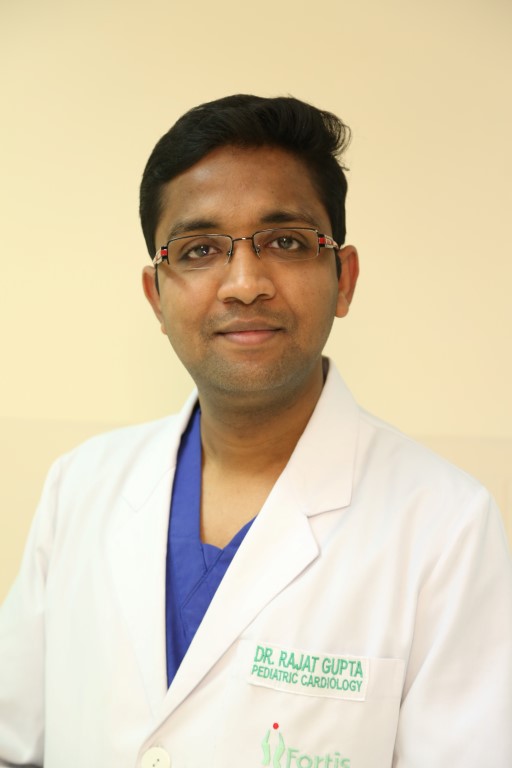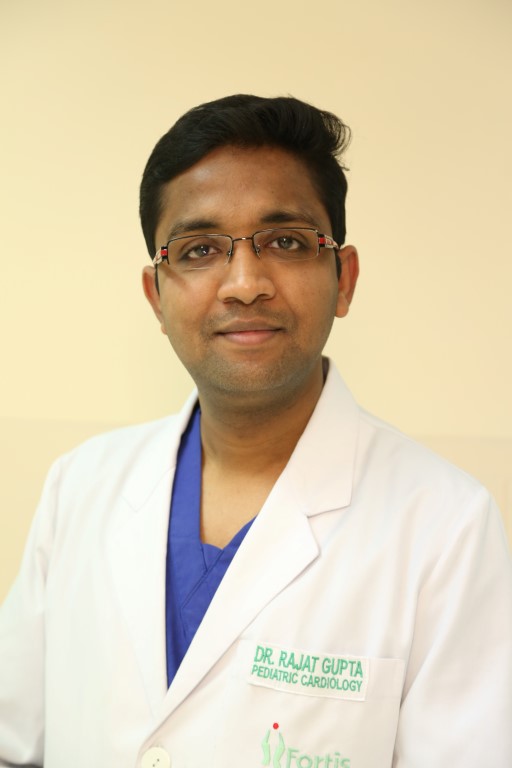 These disorders may become manifest at birth with fast breathing or low oxygen level in blood commonly known as blue baby. Dr Rajat Gupta, Consultant, Paediatric Cardiology, Fortis Hospital Mohali in an exclusive interview spoke about how parents could detect these conditions.
"Your pediatrician may find low blood pressure, abnormal breathing pattern and abnormal murmuring sounds in heart. Some of these heart diseases are silent at birth and present later in infancy with fast breathing, feeding difficulty, excessive sweating, failure to gain weight, easy fatigability, bluish discoloration of lips and nails or repeated episodes of pneumonia. Many of the defects are compatible with long survival and may not manifest till late childhood or adolescence", he said.
On being asked what should be done once a child is diagnosed, he informed, "On detection of such a problem, generally these kids are referred to tertiary care hospital by their treating pediatrician or cardiologist. Only a handful of tertiary hospital in government or private sectors are offering treatment for these complex problems as it requires a strong infrastructure and expertise in the field."
When asked about how parents react to the news of their child having suffered from such defects, he said, "Young parents often panic as they come to know their kid is having a heart defect. Sometimes they are misinformed that hole in heart will close by itself or no treatment is required before five to ten years of age. Parents should always look for opinion of a pediatric cardiologist and follow his advice. They should also visit their pediatrician regularly for routine checkup, immunization and treatment of other common childhood diseases."
Dr. Gupta informed, "Very little is known about what causes heart defect in a newborn baby and these diseases cannot be totally avoided. Some Viral infections during pregnancy, a few drugs, uncontrolled diabetes in expecting mother increases the risk of some of these diseases but in majority the cause remains unidentified. Chances of recurrence in next pregnancy is slightly increased as compared to general population but is still low and such expecting mothers are advised to have fetal echocardiography done at 16 to 18 weeks of pregnancy for early detection of the problem if present."
Dr Gupta further advised that, "There has been considerable advancement in the management of congenital heart defects in past two decades. Safe and effective treatment is now available for most of these defects either by open heart surgery or through catheter intervention (a procedure similar to stenting of coronary arteries in adults) with good short term and long-term results. Some patients require multiple surgeries and some may need combination of catheter intervention and – open heart surgery. Many a times no intervention is required (in a very small defect) and we just follow the kid periodically. A few defects cannot be corrected even surgically and some form of palliation or cardiac transplantation is required."
It is important for parents to keep their eyes and mind open to be able to catch such heart defects in time. Once again, if you notice your child suffering from fast breathing, feeding difficulty, excessive sweating, failure to gain weight, easy fatigability, bluish discoloration of lips and nails or repeated episodes of pneumonia – please visit your paediatrician. Keep your eyes open to save your child's heart.