While people all across the country are coming forward with cheques and resources to help Kerala resume back to its glory, there are many benefactors who are donating their talent to help raise funds for the event. Artist Manoj Maurya from Mumbai is donating his paintings to fundraise for Kerala Flood victims.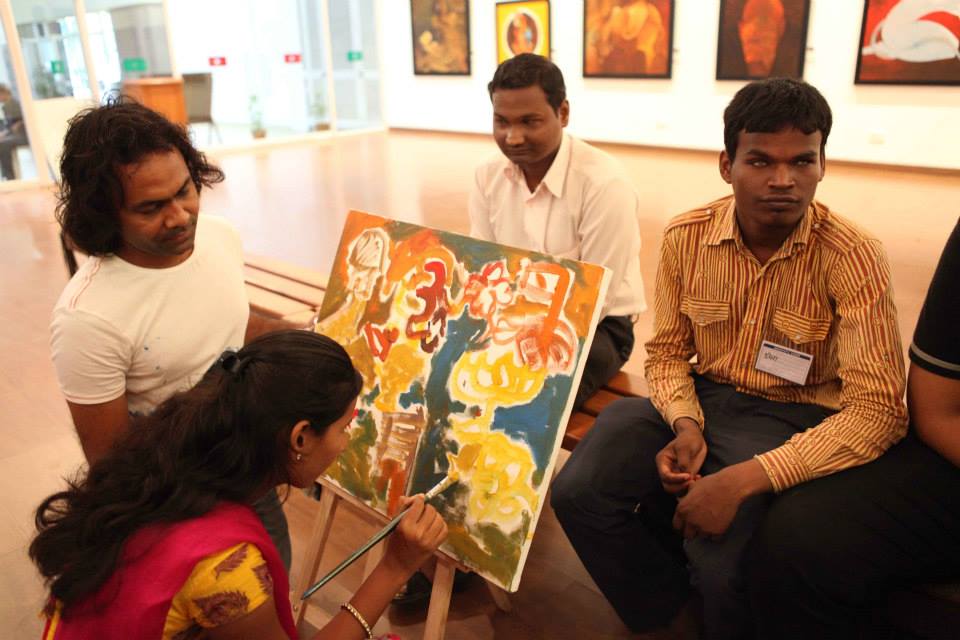 The artist has put up his paintings for charity sale on his social media platforms. The proceeds from the charity are going to Kerala's Chief Minister's Distress Relief Fund. The artist has raised funds for several social causes through his paintings in the past like Kargil War Heroes' families, Narmada Bachav Andolan, Tribal Art Proliferation, Afforestation drives and Farmers' Welfare.
The artist has several national and international exhibitions to his credit. Besides, establishing a niche in the art world, Manoj is known for his social and cultural innovations. Manoj has initiated Art for Blind where he teaches Blind students to 'see' and create paintings. He has also taken efforts to teach paintings to the underprivileged children. In his painting exhibition, he invited autorickshaw drivers across Mumbai to help them understand and appreciate art. He has strived to make art reach and assimilate within all the sections of the society. He has also worked towards social inclusion of blind audience in the mainstream cinema by creating multisensory films that enhance the cinema experience for the blind audience.
"I firmly believe that creative problem solving should penetrate across social political and economic landscape of the country. Not only the solutions will be innovative but amicable too which will make the solutions sustainable." As a part of his another social innovation, he has undertaken a road trip of 17000km in 55 days to 22 states of India where he has interviewed more than 2.5lakhs people right from bureaucrats, social workers, writers, artists, students, farmers, housewives, spiritual leaders on designing new India in the twenty-first century. His research his compiled in the form of documentary films.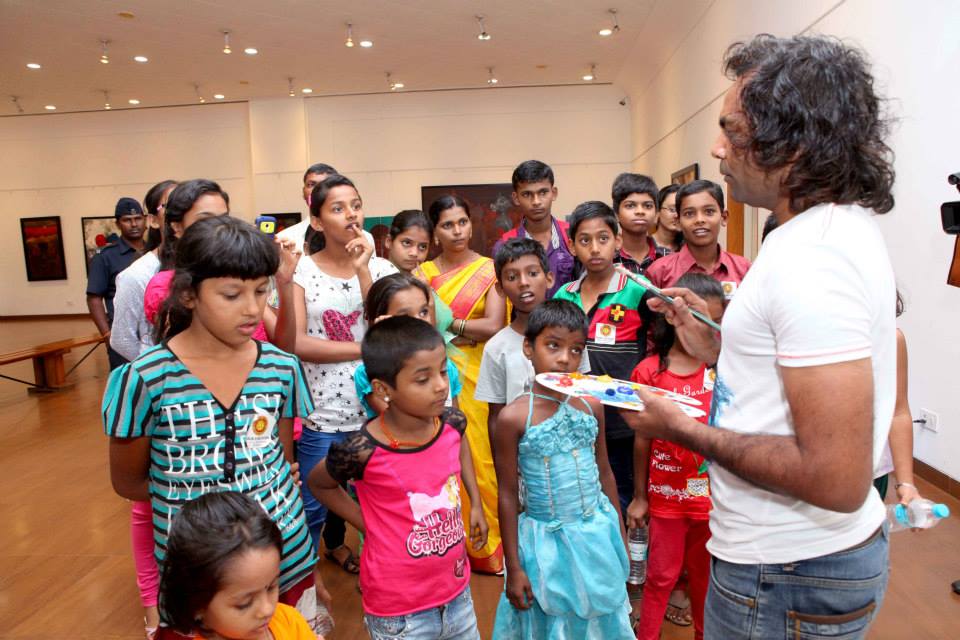 Manoj is getting an overwhelming response to his post from all across the country. Charity through art makes the benefactor not only philanthropist but also proud possessor of original art. Interested buyers can email Manoj at [email protected].