Polytechnic second allotment, Poly allotment results for admission to Diploma courses in Polytechnic Colleges of Kerala will be declared tomorrow. DTE Kerala will publish the allotment list online and the registered students will have to check their allotment status from the official website polyadmission.org.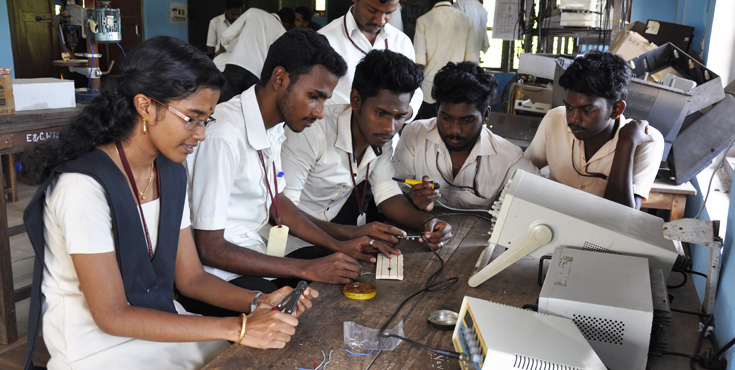 Directorate of Technical Education (DTE, Kerala) is responsible for conducting Centralized Allotment Process through Single Window System of allotment to admit students to various programmes and Polytechnic Colleges. "The selection list for allotment is prepared on the basis of index mark obtained, the options exercised by the candidates and reservation criteria (if applicable)," the official statement reads. After facing initial hurdles, DTE is finally carrying out the Poly Admission process and according to the revised schedule, Polytechnic Second Allotment list will be published on July 25. The first allotment list was published by DTE on July 18.
There are total 14,725 seats in Diploma courses, distributed as 11,670 seats in 51 Government & Government-aided Institutions and 3,055 seats in Self-financing Institutions. The students were given time till July 10 to register for Poly Admission process, while the provisional rank list was earlier published on July 12. After taking feedback from the students, DTE published the final rank list on July 18 which is being now used for the purpose of allotment of seats.
After the publication of first allotment list, the students had to report to the allotted Institution on or before July 21 and for filling the vacant seats, DTE will now publish Polytechnic second allotment list. Leaving the seats set apart for management quota for Aided Institutions and reservations, DTE will allot the remaining seats through following method: 60% seats purely on the basis of open merit in the State irrespective of Category/ Community, while remaining 40% seats are reserved for Socially and Education Backward classes (SEBC), SC & ST candidates.
As Kerala Polytechnic allotment result 2017 will be published for second round tomorrow, the candidates will be able to check their allotment status after logging into the official website polyadmission.org. If a candidate is allotted highest option, he/ she should pay full fee and confirm admission. The last date for reporting / joining based on second allotment is July 28, up to 4 pm, while DTE will publish third allotment list on July 31.
Polytechnic allotment letter will be available in the Candidate Login window at the official website and the candidates are required to take allotment letter with them while reporting to the Polytechnic College for confirming admission.