Jathedar Akal Takht Giani Gurbachan Singh also Meet CM
Aam Aadmi Party (AAP) MLAs, led by Sukhpal Khaira and HS Phoolka met Punjab Chief Minister Captain Amarinder Singh to condole the death of his mother Rajmata Mohinder Kaur.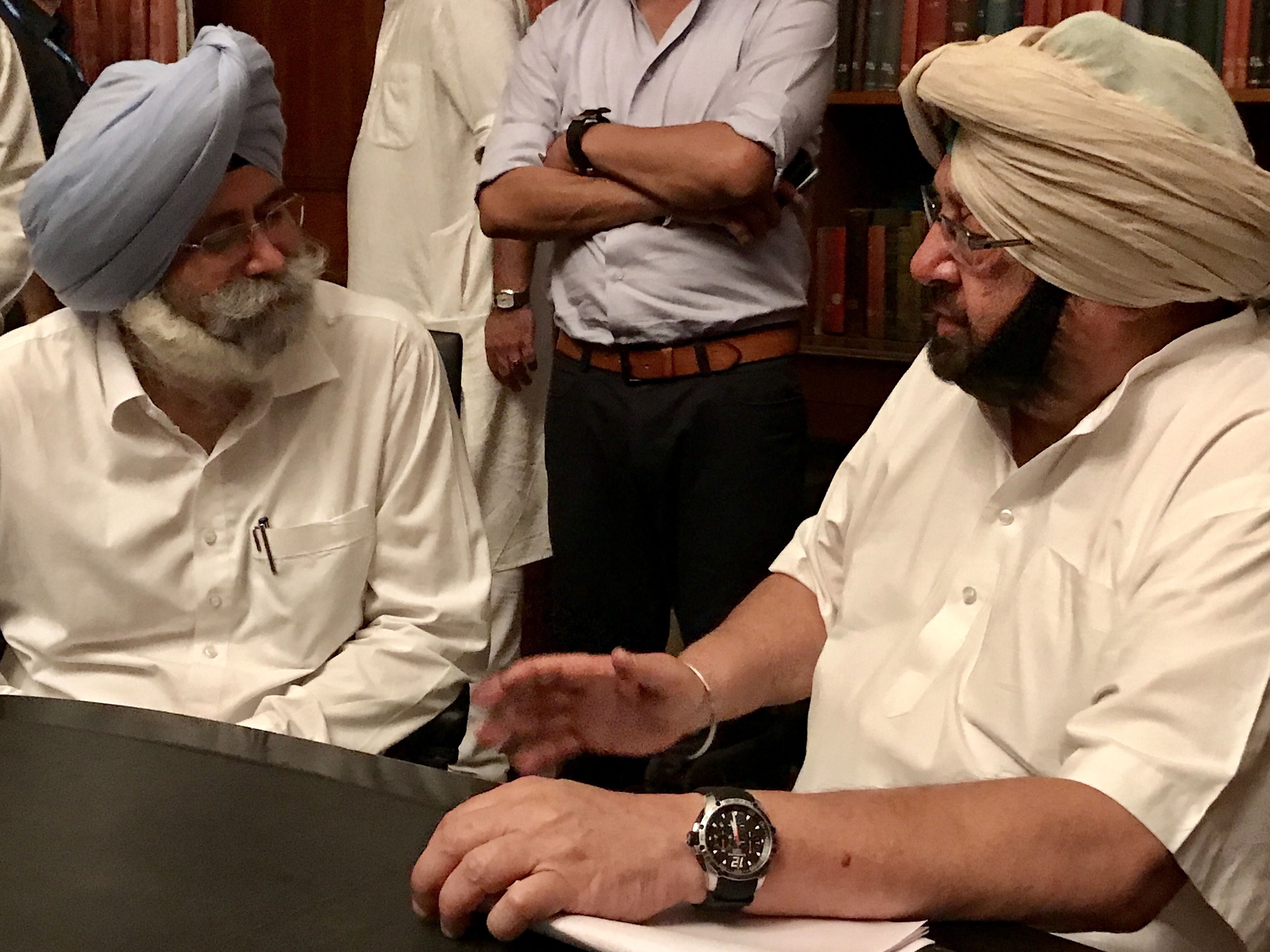 Pirmal Singh Dhaula (Badhaur), Jagtar Singh Jagga (Raikot) and Kulwant Singh (Mahalkalan), met Captain Amarinder and other members of the family at the New Moti Bagh Palace in the evening. They expressed their heartfelt condolences on the demise of Rajmata and recalled her "great" contribution, post partition and later in her political and social life.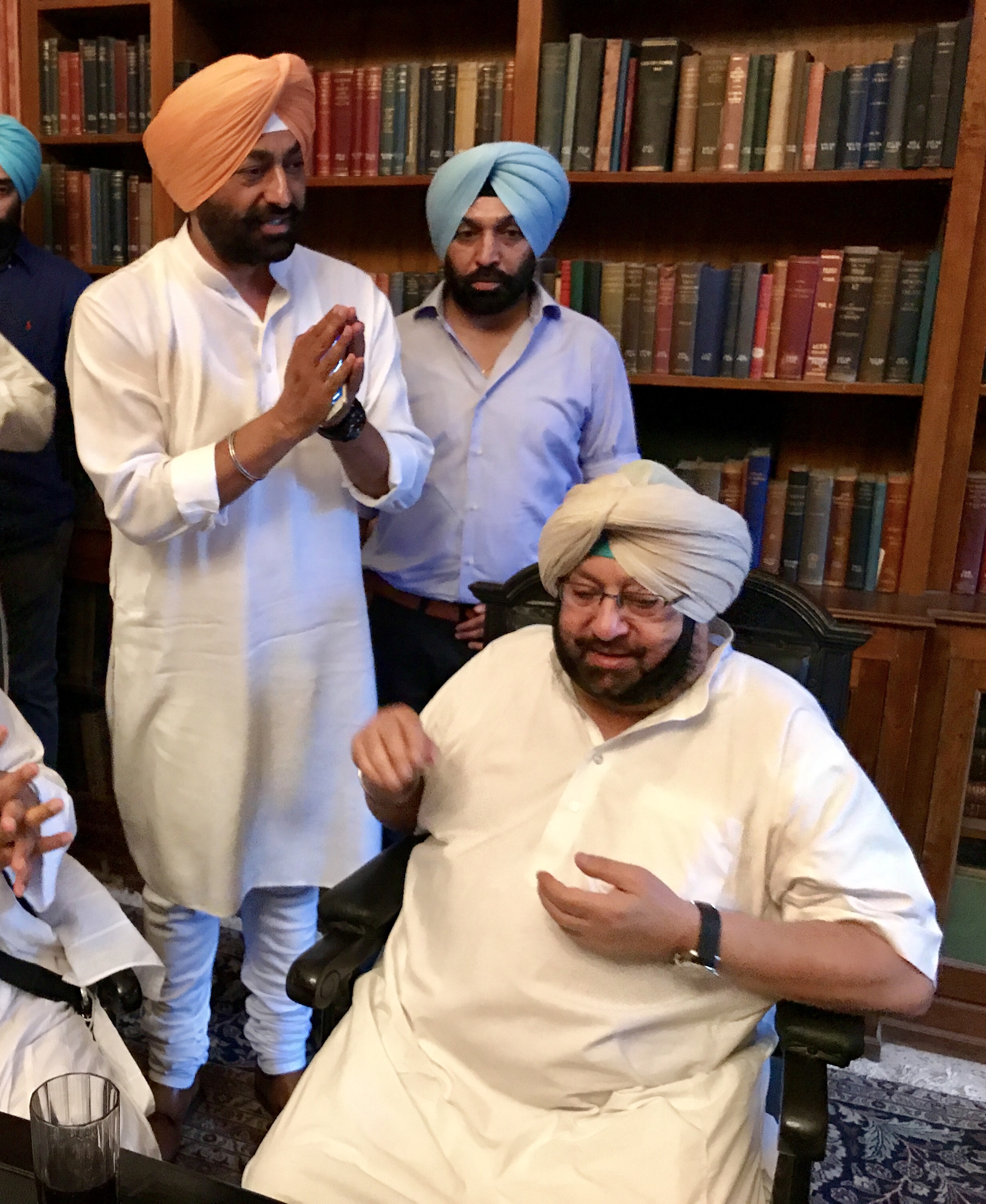 Several other dignitaries, industrialists and others also met the Chief Minister to convey their sympathies on the demise of the Rajmata, who endeared herself to many hearts with her philanthropic activities, along with her political acumen.
Captain Amarinder were Akal Takht Sahib Jathedar Giani Gurbachan Singh and his predecessors, Giani Puran Singh and Joginder Singh Vedanti. Jathedar Gurbachan Singh expressed his sympathies on the demise of Rajmata and performed Ardas for the departed soul and presented siropas to the Chief Minister and his family members.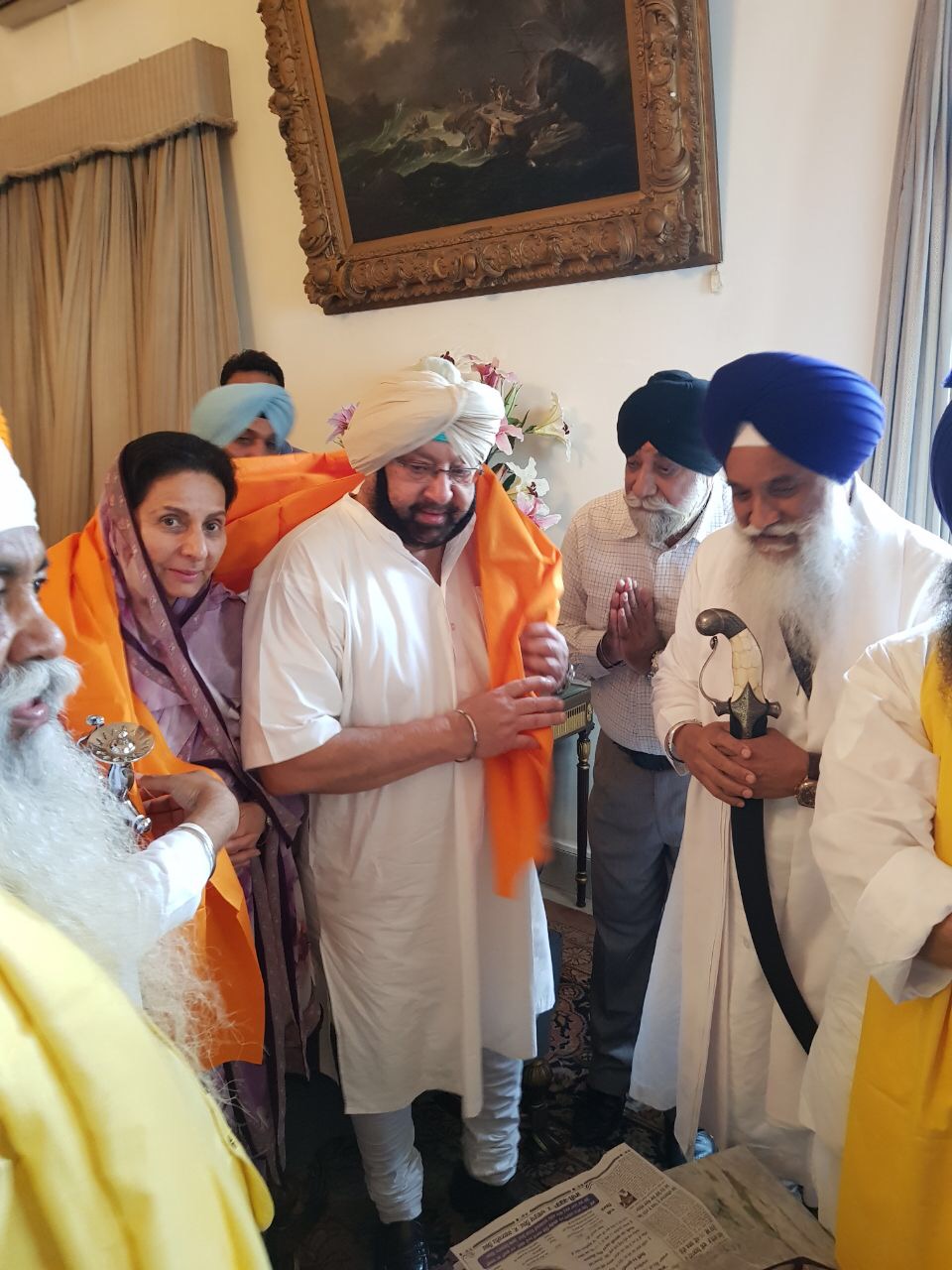 Senior ex-army officers, including Gen. RS Sujlana, Gen. BS Thakar, Gen. Sarabh Dhillon, Gen. Chetwinder and Gen. Tarlochan Singh, GOC 1st Armoured Division and Maj Gen Sandeep, also called on the Chief Minister. Several Congress leaders, including Kewal Singh Dhillon, Pratap Singh Bajwa and Fateh Bajwa also called met Capt. Amarinder Singh.
Shabad Kirtan reverberate in the palace, where Rajmata's Antim Ardas will be held on Sunday afternoon. According to an official spokesperson, the Antim Ardas and Bhog ceremony will mark the culmination of the religious ceremonies to pray for the departed soul.