APPSC Group 3 hall tickets have been released today by Andhra Pradesh Public Service Commission. "APPSC Group 3 exam will be conducted at 13 centers on 6th August and 9 Centers on 7th August and Hyderabad also", the Commission said through a notice.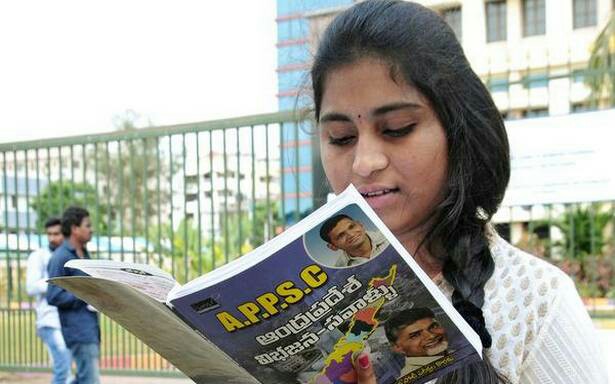 APPSC Group 3 hall tickets for Mains exam will be released by the Andhra Pradesh Public Service Commission. In a notice issued on Tuesday, the Commission also announced that Group 3 Mains exam will now be conducted on two days, in place on 1 day. Group 3 Panchayat Secretary Mains exam will now be held on 6th & 7th August, 2017. Over 50 thousand candidates are eligible to take APPSC Group 3 Mains exam.
The Group 3 mains exam for recruitment to the post of Panchayat Secretary (Grade-IV) will be held on 2 days to avoid difficulties to candidates to travel long distances for writing the examination, APPSC said in the notice. The exam dates have been distributed as per the districts, check below:
"The downloading of hall tickets would be available in 2 to 3 days," the notice further reads. As per the notice, APPSC Group 3 mains hall tickets should be available by tomorrow (maximum). APPSC will upload the hall tickets for all eligible candidates and will be made available on the official website psc.ap.gov.in. Once officially released, the candidates will be required to login to APPSC website and download their respective hall tickets.
APPSC had taken online applications for filling Panchayat Secretary (Grade-IV) posts under Group 3 Services in Andhra Pradesh Panchayat Raj Subordinate Service. Against only 1,055 posts, the Commission received 5,66,215 applications. In the preliminary exam held on April 23, total 3,67,341 candidates appeared in the exam held at 1,430 venues in 13 districts. The results of preliminary exam were announced on May 14 and the candidates were shortlisted in the ratio of 1:50 for Mains exam.
Total 52,750 candidates were declared qualified to appear for Mains exam by Andhra Pradesh Public Service Commission. APPSC had initially scheduled the Group 3 Mains exam on July 16, but later the exam date was revised to August 6. Now, again making a change, APPSC has revised Mains exam date to 6 & 7 August. The candidates will have to download APPSC Group 3 hall ticket from Commission's website and carry the same on the exam day.
Group 3 mains exam will be conducted as two papers, each containing 150 questions. The questions in Paper 1 will test the candidates on General Studies and Mental Ability, while Paper 2 will majorly focus on testing the candidates' knowledge on 'Rural developemt and problems in Rural Areas with special reference to Andhra Pradesh'. The minimum qualifying marks in Mains exam will remain 40% for OCs, 35% for BCs and 30% for SC, ST, PH candidates.
Based on the qualifying marks and performance in the Mains exam, APPSC will prepare a merit list of qualified candidates and the final selection will be made through it only. The candidates will be selected and allotted to Service/ Department as per their rank in the merit list and as per District preference opted by the applicant at the time of submitting the application.
APPSC Group 3 hall tickets 2017 for 6 & 7 August exam will be made available on psc.ap.gov.in. More updates to follow.