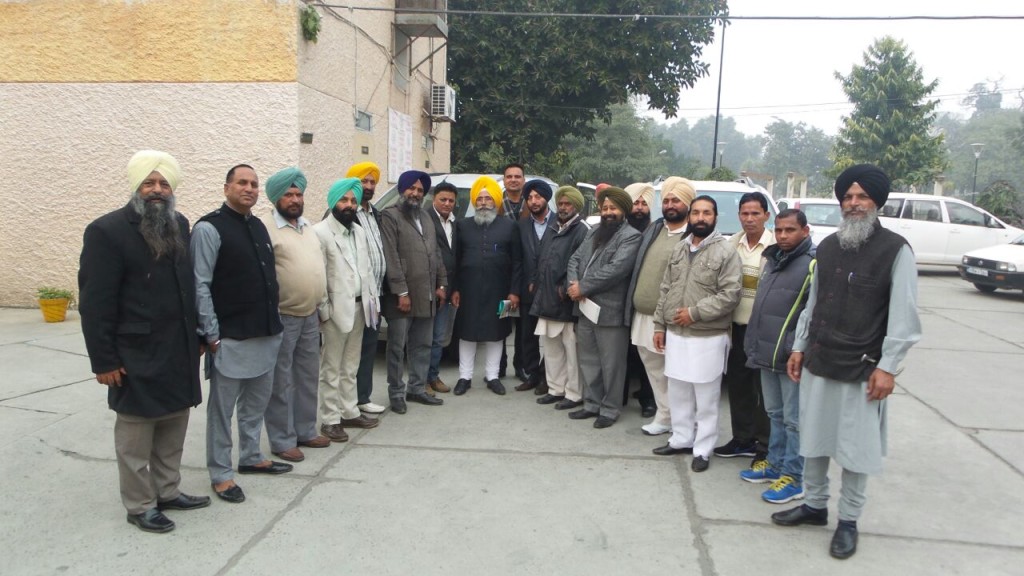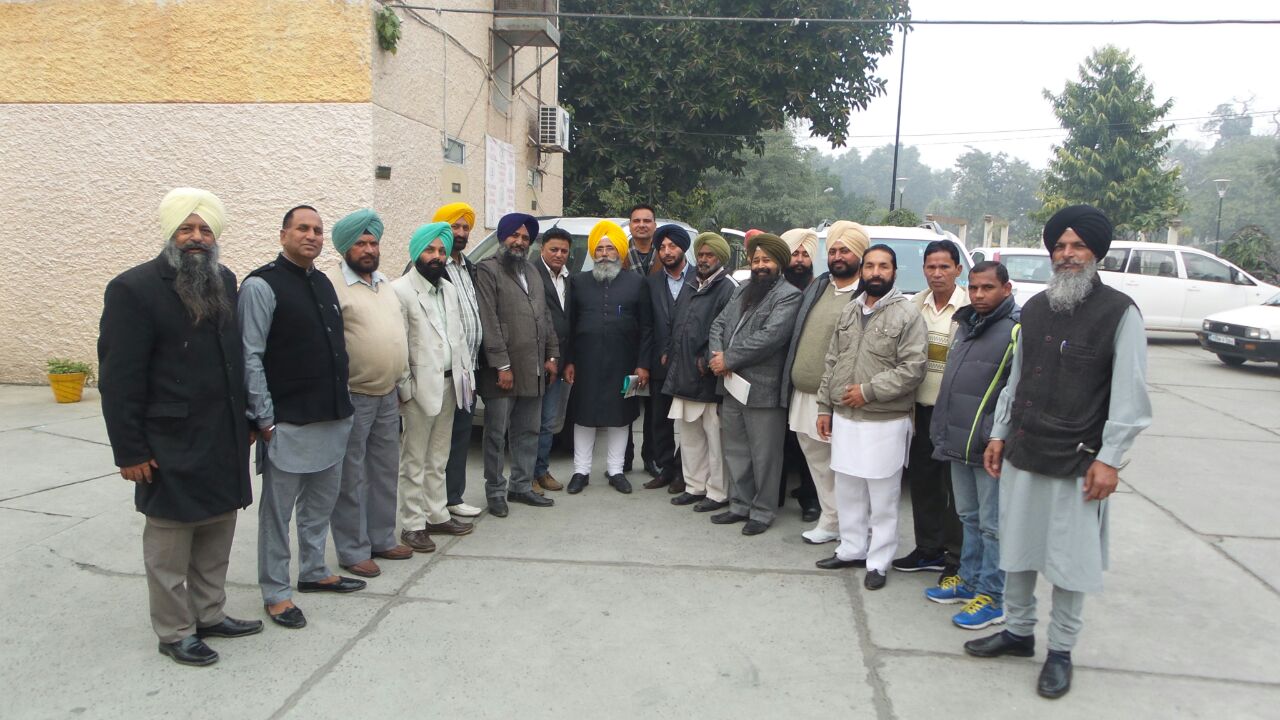 NewZNew (Chandigarh – Kulbir Singh Kalsi) : The Kisan & Khet Mazdoor Cell of PPCC today welcomed Sh. Rahul Gandhi for his proposed visit to Punjab in March 2015 during which he will address a massive rally of farmers to highlight the anti farmers face of NDA and the plight of farmers in Punjab. This was stated by the chairman of the cell S. Inderjit Singh Zira. He said that the farmers of Punjab are facing numerous problems to which the Akali – BJP Government in the State and the NDA Government in the centre have totally shut their eyes. He lambasted Sh. Narendra Modi for making false promises to the farmers of the Nation during the Lok Sabha Polls 2014 that he would implement the Swaminathan Report. Sh. Modi has cheated the farmers of the country and has not taken even a single step towards implementation of this report. On the contrary he has played in the hands of businessmen, property dealers, big industrial houses and totally diluted the land acquisition act which was framed by the UPA Government. By passing the Land Acquisition Ordinance in extra ordinary haste, his government has proved that how desperate they are to undo the pro farmer decisions taken by UPA Government.
Under the changed law, the government will be empowered to take away lands from the farmers forcibly to help and propagate profiteering by large industrial houses in connivance of Government officers.
Zira said that the Kisan & Khet Mazdoor Cell of PPCC will ensure that this rally of farmers will be one of the largest in this region. The farmers of Punjab are in a very pathetic condition and will come out in large number to this rally which will be addressed by Sh. Rahul Gandhi. He also thanked S. Partap Singh Bajwa President PPCC for highlighting the farmer's issues to Sh. Rahul Gandhi ji and inviting him for the rally. S. Zira said that they have already started the preparation for the rally on war footing and he has issued instruction to his Office Bearers to ensure maximum participation to make this a historic rally.
Meeting of the Zone Incharge and District Incharge will be held on 29.01.215 at Ludhiana in District Congress Office at 10.00 a.m
Duties assigned to Zone Incharge for the rally–
| | | |
| --- | --- | --- |
| S.No | Name | Zone |
| 1. | Ajiab Singh Lehndi, Sec. General | Amritsar |
| 2. | Gurinder Singh, Sec. General | Batala |
| 3. | Amrik Asal, Sec. General | Vajidpur (Ferozepur) |
| 4. | Raj Baksh, Sec. General | Muktsar |
| 5. | Jagtar Singh Rajla Ex MLA, Vice Chairman | Sri Dukhniwaran Sahib (Patiala) |
| 6. | Manwinder Singh, Sec. General | Fatehgarh Sahib |
| 7. | Balkar Singh Rajput, Sec. General | Sri Anandpur Sahib |
| 8. | Parminder Singh Kaka, Sec. General | Alamgiri (Ludhiana) |
| 9. | Narinder Singh Warred, Sec. General | Sri Dam Dama Sahib |
| 10. | Bahor Singh Sandhu, Vice Chairman | Sri Mastuana Sahib (Sangrur) |
Duties assigned to District Incharge for the rally
| | | |
| --- | --- | --- |
| S.No | Name | District |
| 1. | Shaminder Singh, Vice Chairman | Fazilka |
| 2. | Jaswinder Singh Mand | Nawanshahr |
| 3. | Daljit Singh Gatti | Kapurthala |
| 4. | Gurmail Singh Pannu | Amritsar Urban |
| 5. | Ranjit Singh Gandiwind | Amritsar Rural |
| 6. | Harbhjan Singh | Tarn Taran |
| 7. | Jagseer Singh Kotkroad | Faridkot |
| 8. | Buta Singh | Ferozepur |
| 9. | Kulwinder Singh | Mansa |
| 10. | Sukhwinder Singh Calcutta | Ludhiana Urban |
| 11. | Parminder Singh Shammi | Ludhiana Rural |
| 12. | Amandeep Singh Bhinder | Jalandhar Urban |
| 13. | Jaswinder Singh Mainwind | Jalandhar Rural |
| 14. | Didar Singh Sanaur | Mohali |
| 15. | Avtar Singh Sairon | Patiala Urban |
| 16. | Ranjit Singh Toor | Patiala Rural |
| 17. | Balwinder Singh Mansa | Barnala |
| 18. | Balwinder Singh Lachkani | Sangrur |
| 19. | Harbhajan Singh Banwala | Bathinda Urban |
| 20. | Sucha Singh Kandubkheda | Bathinda Rural |
| 21. | Sahib Singh Mand | Hoshiarpur |
| 22. | Rashpal Singh | Moga |
| 23. | Paramjit Singh Panjgrain | Pathankot |
| 24. | Mag Jit Gambowal | Gurdaspur |
| 25. | Gursharan Singh Riar | Ropar |
| 26. | Sukhraj Singh Dhindsa | Khanna |
| 27. | Kulwant Singh Jalalabad | Muktsar |
| 28. | Balihar Singh | Fatehgarh Sahib |