Chandigarh, Ministry of Agriculture has initiated various projects and schemes benefitting farmers fraternity across the country. Amongst them, Krishi Vikas Kendra is an effort in the direction of PM's vision of doubliing the incomes of farmers. Ministry designated agency Biotechnology Development Association of India has so far opened 43 KVKs in Punjab and 8 in Haryana.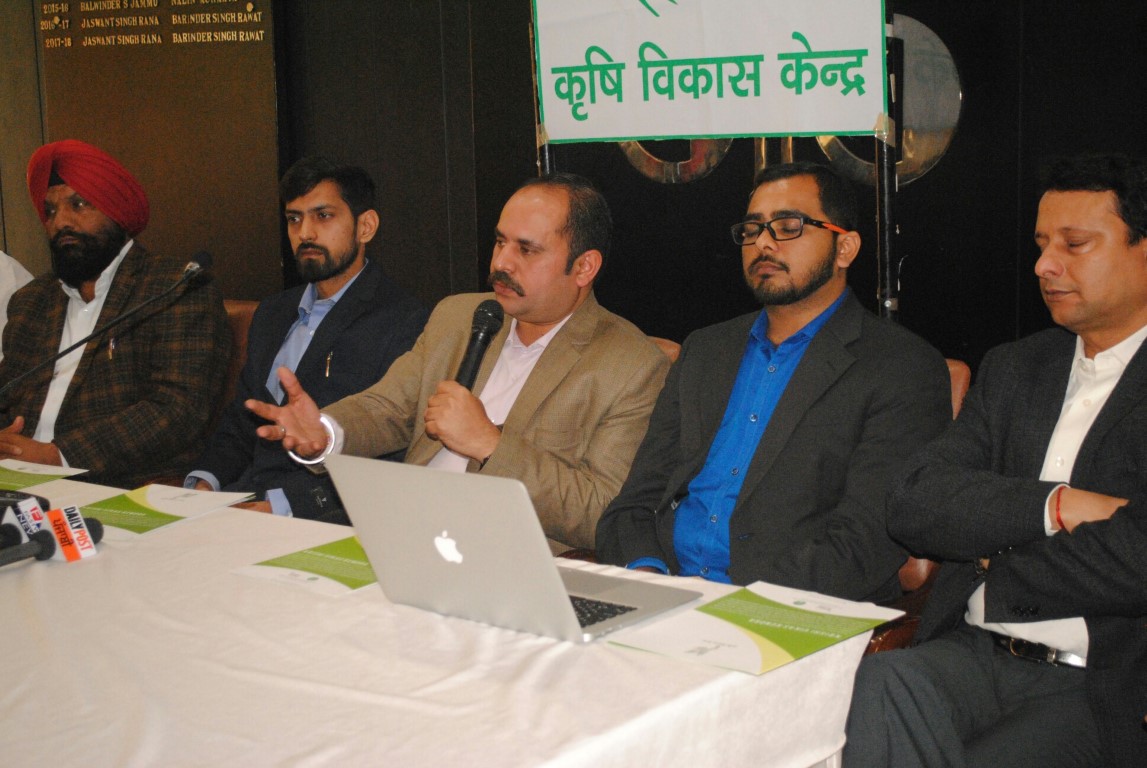 While addressing a press conference today at Chandigarh Press Club, Rohit Salwan, Director, BDAI said, KVK launched last year in October by Ram Kripal Yadav, Union Minister for Rural Development, Govt of India in order the reach out for catering the needs of farmers at tehsil level. BDAI is aiming at covering all the tehsils of country under the KVK. BDAI is aimed at opening a total of 87 KVKs in Punjab and 83 in Haryana by the end of this year.
KVK act has geniune, transparent distributors for fertilizers, best qualities of seeds, agro products, training and guidance on poultry, dairy farming, animal husbandary, crop insurance, agents of Soil Health Card and other forms of services. An app – Kridhan has also been devised to bring financially aware.
Also present on the ocassion were Rajnish Ranjan, President, Farmers Syndicate, Vidhur Anand, MD, Paymonk, Priya Vrat Ghosh, BDAI's Punjab Coordinator Parminder Singh and Haryana Coordinator Vishal Sharma.